1. Change your font
Suvir Mirchandani, a 14-year-old student from Pittsburgh,
recently hit the headlines for showing that the US government could save millions
annually by changing its font choice. His research, published in the Journal of
Emerging Investigators, revealed that the Garamond typeface is far more
economical with ink than Times New Roman, Century Gothic and Comic Sans.
This goes to show that changing your company's default font
to one with thin strokes could make a big difference to cartridge costs over
the long term. Shrinking the font size will also reduce the amount of ink you
use, and potentially the volume of paper.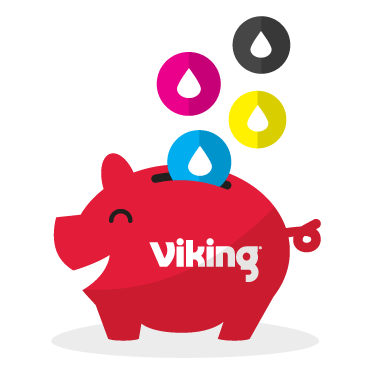 2. Change your printer settings
One of the easiest ways to drastically lower paper costs in
the office is to use duplex printing. Printers with this feature can
automatically print on both sides of a sheet, reducing paper usage by up to 50
per cent.
That's not the only thing you should change on your printer
settings. According to the WWF,
you can use up to 14 per cent less paper by reducing margin sizes. You might
also consider printing multiple pages on one sheet – just make sure you don't
compromise readability too much.
When it comes to documents being used for reference rather
than presentation, think about printing in draft mode, which uses considerably
less ink. And don't forget to go grayscale wherever possible: colour cartridges
typically cost more than black ones.
3. Go digital
Of course, the best way to save money on printing is to
avoid the practice altogether. Wherever possible, use digital versions in place
of hard copies. For example, have everyone use laptops to view agendas in
meetings, and email memos rather than distributing printouts.
Encourage staff to avoid printing out hard copies unless
absolutely necessary. Features such as Track Changes on Word and annotations on
Adobe Reader mean there's no need to make handwritten notes on physical copies.
Plus, if you take advantage of cloud computing, staff will
be able to access files from mobile devices while on the go. That means they
won't need to print out documents for client meetings and so on. You'll also
reduce print volumes if staff can access their emails remotely.
Got any other tips
that will help fellow readers reduce their printing costs and be more
environmentally friendly? Share your advice in the comments section below!