Ah, lunchtime, that oasis amid the deserts of the working day.
Do you take your lunch 'al desko' or head to the local cafeteria or supermarket? Are you struggling to get to three o'clock before your stomach starts to rumble? Are you feeling wiped out by a stodgy meal? We all do it differently, and it can be easy to get stuck on the same old track, week in, week out.
Why not check out our six top lunchtime tips and see if you can make a change for the better?
Make it yourself
The best tip we can offer is simply to make the lunch yourself. You'll end up with tastier, more satisfying food that's much healthier for you. Not only that, you can tailor your lunch specifically to you. This'll mean you can avoid raking through the salad sections for a mayonnaise-less pasta or for a tuna sandwich without sweetcorn.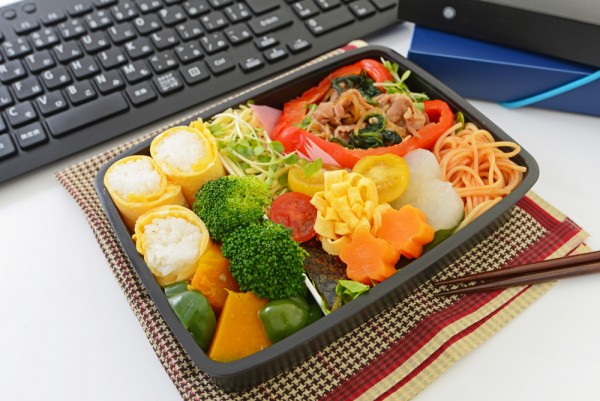 Another great reason to bring your lunch to work is that you can easily save yourself some money. For the price of a meal deal in a supermarket, you can usually buy yourself most of the ingredients for a week's lunches. Why not save the money you would have spent on shop-bought lunches up and treat yourself to something nice?
Make it early
"By failing to prepare, you are preparing to fail" – Ben Franklin
You might not feel like making your lunches the night before but, if you get into a routine, it really doesn't take long, and can free up some time in your morning routine. This will make your mornings more relaxed, which can help you feel happier and more productive. Just don't leave it at home!
Make it easy and satisfying
There's no need to prepare a four course banquet for your lunch. Essentially, you can break a decent lunch down into three areas (and we don't mean sandwich, crisps and chocolate!):
Vegetables. These are packed with fibre, which keeps you fuller since it takes longer to digest. A good example of some versatile veg is peppers, courgettes, mushrooms, potatoes (normal and sweet), cucumber and carrots.
Proteins: These should preferably be as lean as possible to avoid unnecessary fat intake. Protein is much better for keeping you full than carbohydrates. Good sources are chicken, tuna, eggs, legumes (such as chickpeas or lentils).
Whole grains: These are unrefined grains (or products made from them) that retain all the parts of the kernel and the maximum amount of nutrients that the grain can provide. They're good for you because they contain fibre, are good for cholesterol and heart issues and are packed with nutrients. Great sources are: whole grain breads, whole oats, quinoa, whole-grain pasta and brown rice.
To make your lunch satisfying, you just need to remember the two sides to every lunch: excitement and energy. Making a lunch that you're excited to eat will make your lunch break more enjoyable, and having something to look forward to might even make the morning pass a little quicker.
Make it adaptable
Salads are so easy to repurpose and are healthy to boot. If you start the week with a batch of cooked meat and a variety of salad items you're set to create a range of tasty leafy lunches. Combine the green stuff with some couscous or some hummus and a pitta bread and you'll be satisfied 'til it's time to clock off. You'll also be well on your way to getting your five a day too. Job done!
There's nothing wrong with the humble sandwich, either. Try keeping a few long life addable extras in your fridge and cupboard to add a bit of pep to a standard sandwich. For example, a chicken salad sandwich can be transformed instantly with a little bit of mustard added to some mayonnaise and spread thinly on your bread.
Make it go far
It's easy to make a bit too much when preparing your dinner, so instead of chomping away until your eyes are bigger than your belly, why not deliberately make enough to have a second portion for lunch the next day? Dishes such as stir fries, stews, chilli and pasta all taste great the next day and can usually be eaten hot or cold. Pack it in a lunch box the night before, pop it in the fridge and simply grab it in the morning. Sorted!
Make it a treat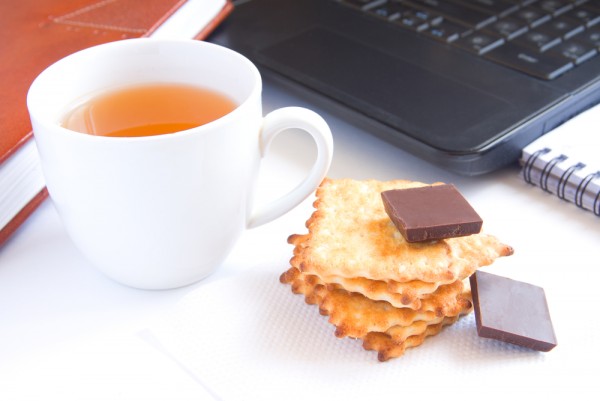 After a long week, sometimes you deserve a bit of a treat. After all, you've worked hard, right?
Make sure you remember to put a few things in your lunch that you just fancy. It needn't all be bulgur wheat this and flax seed that. A few biscuits in your lunch box can really brighten a busy day when paired with a hot drink.
Likewise, a bag of nuts can satisfy a lingering hunger and are good for you, too, as they are full of fibre, protein, vitamins and minerals and good fats. If you eat them in moderation and enjoy a balanced diet, even the salted variety can find a place in the snack draw.
What's your top tip for making better lunches? Let us know over on the Viking Twitter @Viking_Chat