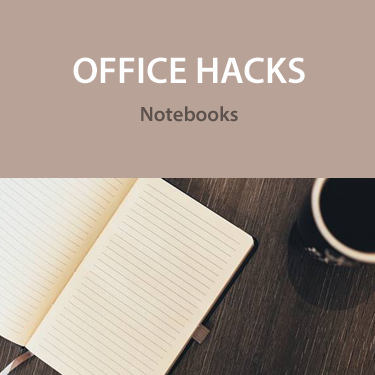 1.
Break it up
Try as you might,
a blank notebook is just asking to be filled with illegible scribbles that
you'll never find again. It's fine to let the paper be your busy mind's outlet,
but here's how you should split up your book so you can return to those
brainbox ideas:
– The back page is your glossary. Add industry terms that you want to
remember.
– The first page is for your contacts. If you're on the phone, flip open your pad
and those numbers you'll need again and again will sit in one place.
– Add post-its on every forty or fifty pages. On the edge of these, note down what that
section of your pad is dedicated to: ideas, meeting notes and whatever else you
may need.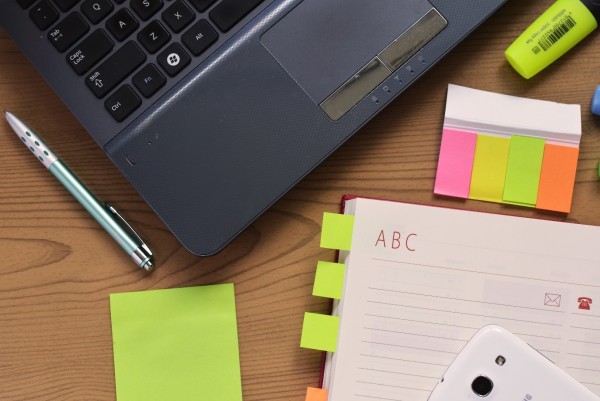 2.
Use icons
Lightbulb moments
deserve lightbulb drawings. Well at least that's what we think. Icons can be
simple shapes, such as an exclamation mark meaning 'to do', or a lightbulb for
any ideas you've jotted down. When you return to your notebook, you can spot
the notes you're after straight away!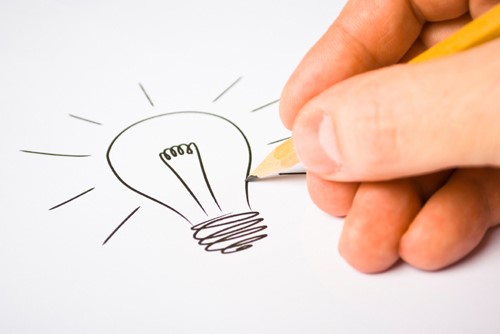 3.
Take amazing notes
There are three
classic note-taking faux pas: writing every single word that's spoken, writing
keywords with no explanation, and a messy page consisting of a mush of ideas
that couldn't be read by Stephen Fry, let alone yourself.
Of course most of
us can't perfect shorthand or write at the speed of a touch-typist. The Cornell system is a handy alternative
designed to save time. There is no rewriting needed, it's a "do it right
the first time" way of getting all the notes you need:
– Draw a line across the page about a quarter of the way down from the top
– Draw another line from that line to the
bottom, about two inches
from the right edge of the sheet.
– You've
divided your page into three sections.

– In the largest section, take notes normally in bullet points
– After
the meeting, write a series of questions
and keywords in the skinny column on the right. This will help you process
the information and come up with next steps.
– In the top section, write a short summary of
the meeting. This provides
a useful reference when you're trying to find it later.
4.
Colour code
Let's be honest,
some of the more drab, grey carpeted offices across the country could do with a
pop of colour. Spruce up that notebook and save yourself some time.
Use different
colours for each type of entry you expect to make and the colour will pop out
the page, making it easier to navigate your notes the next time you need
something in a rush. Pink can signal ideas, blue can be used for meeting notes,
and green can indicate important contact details. And, if you're a forgetful
character, stick a colour-code key in the first page!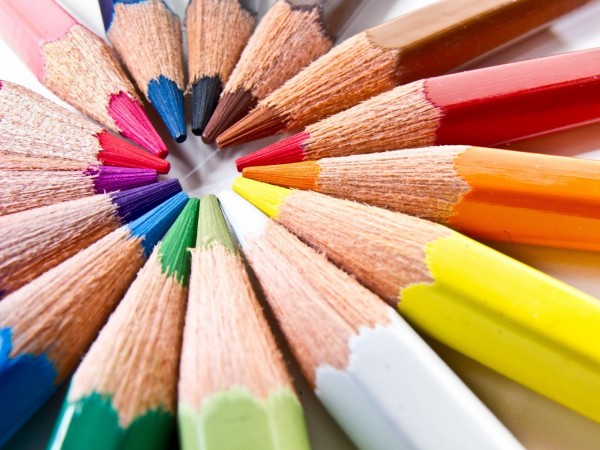 5.
Don't stop the doodles
"Creativity is
intelligence having fun", said Albert Einstein. And if that brain bucket
doesn't convince you, how about a study that proves that doodling keeps your mind young? An Applied Cognitive
Psychology study found that those who doodled away whilst listening to a list
remembered 29% more than those who kept off their paper.
Nike CEO, Mark
Parker, also loves a doodle. Through his meetings, he is known to sit silently
scribbling. In 2009 he was said to be in a meeting with the cyclist, Lance
Armstrong, and drawing the whole time. At the end of the meeting, Armstrong
asked to see what he had drawn. "He turns the pad over and shows me this
perfect shoe," Armstrong recalls.
If it works for
Parker, it works for us. Time to get your best flowers, houses and shapes on
paper and await your Turner Prize.
6.
Tag it
This genius hack
will make you more organised than the Queen's sock drawer. The tag system is a
simple way of organising your notes into categories. It's somewhere between an
index and contents page, but is marvellously simple. Here's how to make your
tag page:
– The back of your notebook will act like a tag list
– Every
time you create a new entry at the front
of the book you're going to 'tag' it
– So,
say you wrote some meeting notes in your pad
– After
the meeting, go to the last page and
create the tag 'Meetings' by writing
it on the first line right next to the paper's left edge
– Now go back to your notes, and on the exact
same line as the 'Meetings' label you just wrote, make a little mark on the right edge
– Be
sure to make your mark in such a way that even when the notepad is closed the
mark is visible
After writing your
various notes, you'll have various tags visible on the notebook's edge. Then
it's simply a case of flicking to each page when you need it!
7.
Rip out and move on
Facebook COO,
Sheryl Sandberg, sticks to a strict agenda in her meetings. With a notebook in hand,
Sandberg lists discussion points and actions that she will cross off, one by
one. Once every point has been crossed off, and not a moment sooner, the page
is whipped out of the notebook and the job is done!
It's a bold move,
but it shows proactivity and makes the most of every page. Aim for the
recycling bin and move on!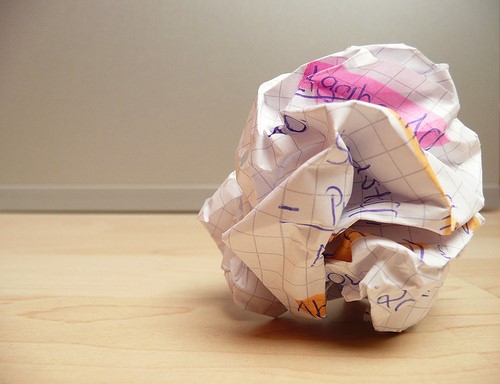 Have we inspired
you to put pen to impeccably-prepared paper? Take a look at our notebooks here.
Here at Viking, we like being organised. Do
you have any amazing office hacks to share? Why not reveal your stationery
secrets at @VikingDirect