iPhone 6
The biggest difference between the iPhone 6 and its predecessor, the iPhone 5s, is the screen size. Popularity of large-screen Android devices like the HTC One M8 and Samsung Galaxy S5 seems to have encouraged Apple to enlarge the iPhone. Rather than measuring four inches diagonally, the iPhone 6 screen will come in at 4.7 inches.
This of course makes the device bigger – around 16% in terms of volume – which means more difficulty putting it in your pocket and navigating apps one-handed. However, it should mean a better experience when you're viewing movies, playing games or browsing the web. You'll still get to enjoy a sharp Retina HD display with 326ppi resolution.
Apple has upgraded the processor to an A8 chip, which should ensure zippy performance. It has also enhanced the eight-megapixel iSight camera and battery. Although the 250-hour standby time remains, users can now enjoy up to 14 hours of 3G talk time as opposed to 10 hours, and other efficiency improvements.
The device will be available in Silver, Gold and Space Grey. Storage options include 16GB, 64GB and 128GB, which are priced at €699, €799 and €899 respectively. It's available to order on the Apple site from September 26th.
iPhone 6 Plus
Named the Plus because of its much larger screen, Apple has finally entered the phablet market with this device. It has a 5.5-inch screen that boasts an impressive 401ppi resolution, ensuring the image is even crisper. To accommodate this beastly display, the device has grown around 37% (in terms of volume) compared to the iPhone 5s. It's around 54 percent heavier.
The iPhone 6 Plus has a far superior battery to the iPhone 6. Delivering up to 384 hours on standby and 24 hours 3G talk time, this is a huge selling point for the higher-priced device. It's also the only iPhone with optical image stabilisation.
It's available in the same colour and storage iterations as the iPhone 6, but the bonus features mean each model comes at a €100 premium. This is also available to order on September 26th.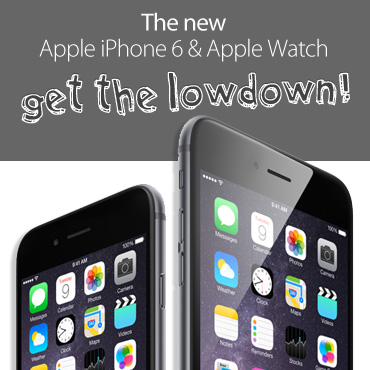 iOS 8
The new Apple operating system, iOS 8, will come preloaded on the iPhone 6 and iPhone 6 Plus. iPhone 4s, 5, 5c and 5s owners will be able to download the system from September 17th.
Several apps have been overhauled. Photos makes searching for and editing images easier, Camera has been kitted out with time-lapse video functionality, and Messages makes sharing everything from your location to a voice clip a breeze.
New to the party are Health, which brings together health and fitness statistics in a user-friendly interface, and Family Sharing, which improves device communication within households.
iOS 8 also introduces QuickType. This means your keyboard will learn how you type in different contexts, and offer word suggestions accordingly. It also presents interactive notifications, a more intelligent Spotlight, better Apple device synchronisation, and a more versatile iCloud.
Apple Watch
Coming in 2015, the Apple Watch is the tech brand's first venture into wearable technology. Three ranges encompass a range of designs (see the table below), but there's also a focus on functionality. Users will be able to use the touchscreen to check the weather, send an email or consult their calendar. There's even a built-in speaker and microphone so you can make calls and talk to Siri. Just make sure you have an iPhone 5 or beyond to pair it with.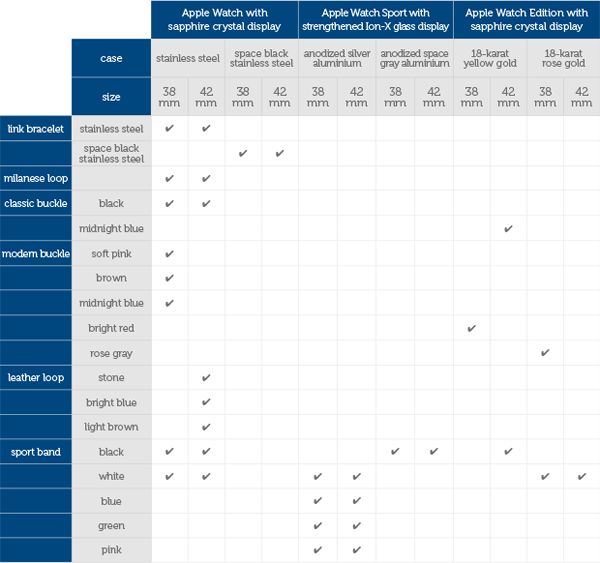 As well as appealing to gadget-lovers, Apple's smart watches
are sure to impress fitness fanatics. Sport-friendly designs coupled with a
heart-rate monitor, GPS and fitness apps mean this could be the next big
fitness accessory. The US starting price will be $349 (€270).
What do you think of
the new Apple devices? Share your opinions in the comments below!