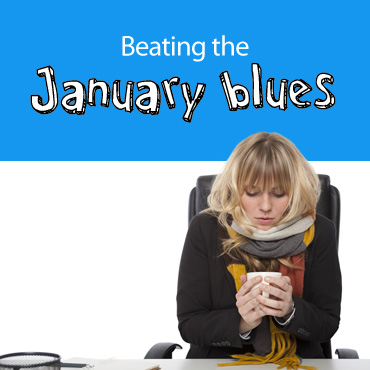 According to several media reports, January is home to the most depressing day of the year. Dubbed Blue Monday, it's supposedly the time when our post-Christmas waistlines, impending credit card bills and working routines really get us down.
Despite research from the University of Exeter, which was reported by The Telegraph, many people debunk the theory of Blue Monday. For them, it is just another ploy that travel agents use to entice us to book a getaway.
Whether Blue Monday is real or not, there's no denying that many of us are struck down with a bad case of the blues come January. Thankfully, we've put together this handy blog post that will help you and your colleagues stay positive this month.
Kindness goes a long way
With limited daylight and cold weather, it goes without saying that everyone is a bit grumpy after the festive season. However, you can change that.
Doing something as simple as holding a door open, making someone a cup of tea or praising a co-worker for their hard work can make their day. Positivity is infectious and your little acts of kindness can go a long way – they'll make you feel great too!
Indulge yourself
After weeks of mince pies, chocolates and booze, indulging yourself is probably the last thing on your mind. However, enjoying some me time can be incredibly beneficial.
Colds and bleak January conditions can make us all feel like hibernating under the duvet until February. Get back to your old self and indulge with a hot bubble bath, your favourite movie and an early night. You'll feel much better in the morning!
Work it out
For many people, 2015 is the year they'll get fit – or at least they'll vow to for their New Year's resolution! As well as the obvious health benefits, your new gym pass could be the key to a happier you.
It's no secret that exercise is linked with happiness and working out is a great way to improve your mood. However, it can be difficult to squeeze a trip to the gym into a busy schedule.
Other options are available though. For example, you could enjoy a brisk walk around the block during your lunch break. As well as exercising, you'll enjoy the change of scenery and will feel refreshed and energised for the afternoon.
How are you battling the January blues this year? Let us know in the comments below.