Introducing the latest instalment of our Business Success blog series. Last month we put Romi Savova and the revolutionary paperless pension, PensionBee in the spotlight. Today, we're speaking with well-known fashion designer and founder of Anita Massarella Design about her quest to provide the community of West Yorkshire with the finest Italian-inspired couture designs and taking the title of Designer of the Year from Yorkshire Brides.
What's the story of Anita Massarella design, in a nutshell?
My career in fashion began as a lecturer at 26 years of age after leaving Thomas Danby College with a Fashion Degree. From here, I took the leap to become a freelance fashion designer and opened my own store in 1990.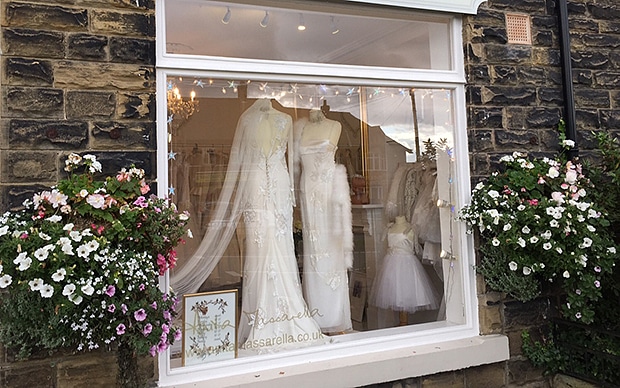 How do you stand out from the competition?
Everything we do here at Anita Massarella Design is bespoke. My passion for the fashion industry stems from my Father's Italian roots which have influenced my creations greatly and I make regular trips to Italy to source lace and organza from Lake Como.
What is your proudest career moment so far?
It has to be the day I opened my store and started doing the work I had always dreamed of. I had decided that my heart wasn't in lecturing about fashion and I wanted to bring my designs to life. Today I design pieces for brides, private clients, TV shows and media personalities. Winning the Woman of Achievement Creativity Award comes a close second.
Tea or coffee?
Tea… Always Yorkshire Tea.
Who is your business role model/idol and why?
It can only be John Galliano. In my opinion, he is the most skilled and creative designer this century has seen.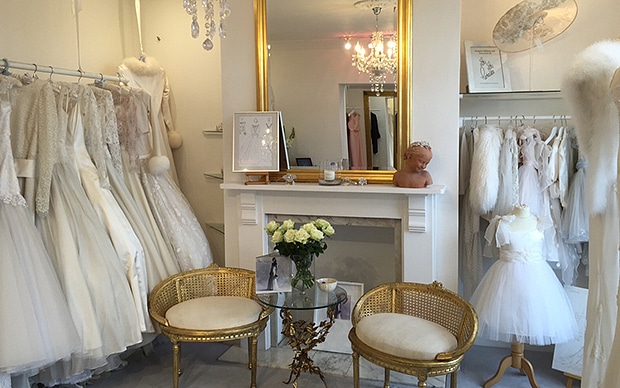 What's your recipe for a productive working day?
Make a list. We work in what I like to call creative chaos in our design studio, but list after list helps up get those tasks ticked off. I'm also a believer in working as a team. We have a close-knit team here at Anita Massarella.
Describe your workspace
The only way to describe our studio is extremely organised chaos amongst a flurry of luxury fabrics, bespoke patterns and of course a skilled creative team.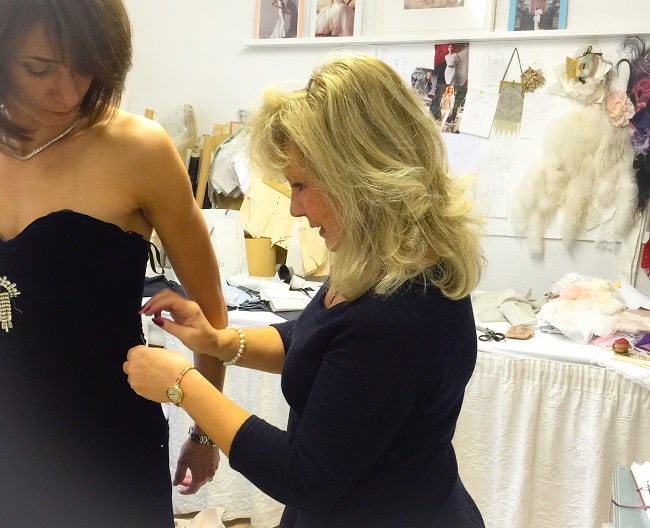 What advice would you give to an aspiring startup company?
Start with the serious stuff and get the boring but necessary tasks out of the way. Do a Business Course and make sure you understand Business Accounts and Law etc. Then relax and enjoy the fun parts.
What's the one item you couldn't live without
Without a doubt, my scissors.
What will the future bring for Anita Massarella?
Hopefully, lots of exciting and creative projects are on the horizon for 2018. We recently designed a wedding gown for an Italian ballet dancer who married in Florence and we're working on a bespoke piece for a model who works for a lot of the famous fashion houses. There is never a dull moment in our boutique.
If you would like to become part of our Business Success series let us know on Twitter at @viking_chat.