In our last instalment of our Business Success blog, we met with Marcus Thornley of Play Consult, who talked us through his innovative idea of using video game tactics to engage and train employees. This month we are speaking with Aydin Karadeniz, founder of discount site Codes.co.uk about his expansion in the UK market and his plans for the future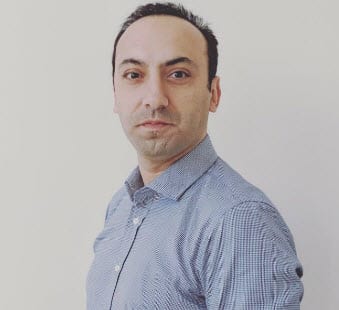 What is the story of codes.co.uk in a Nutshell
Codes.co.uk is a voucher site that provides discount codes and deals from leading UK retailers. When you shop online and see a "voucher code" or "discount code" box on the check-out page, that's where Codes.co.uk comes in, providing discounts from thousands of retailers to save consumers money on everyday items. Consumers should always take advantage of these savings opportunities, this way you're getting the best deal possible.
After seeing success by launching a coupon site in US market, I decided to act quickly and build a similar business model in the UK market by launching the Codes.co.uk voucher site back in 2008, which was one of the first UK voucher sites at that time. We currently work with over 5,000 online retailers and offer their discount codes to our users.
How do you Stand Out from the Competition?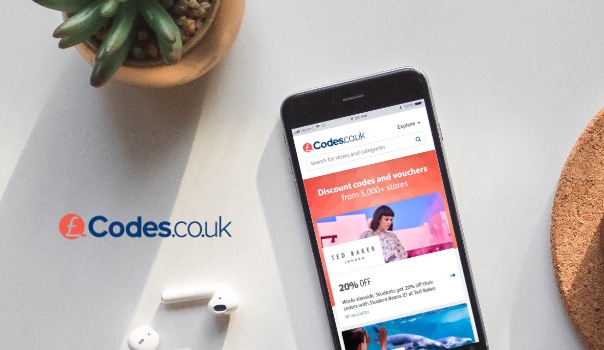 When you are in the business of offering discount codes and deals, it's important that users are easily able to find a discount code for any retailer they want to shop at on your site. With that in mind, Codes.co.uk has its own coupon optimization team consisting of 5 full time employees, who add hundreds of discount codes and deals to the site on a daily basis. Additionally, the team is constantly validating offers in order to provide a user-friendly online experience. We also have an account management department who builds and strengthens direct relationships with online retailers so that we continue to receive exclusive discount codes for our savvy shoppers. I strongly believe that the amount of resources we have behind the site along with the experiences we have built over the years makes us very competitive in the savings sector.
Tea or Coffee?
Both. I start the day with a coffee early in the morning and later find myself enjoying a hot green tea or a black tea with lemon, especially right after a productive day, it's sort of celebration in some ways.
Who is your Business Role Model and Why?
Building and adjusting strategies as well as monitoring the market closely is very important to me. I think it's essential that you not only focus on your own product, but also focus and monitor other aspects of the market which may have a direct impact over the future of your products and services. In light of that mind-set, I think I find that Amazon's movement in various categories under Jeff Bezos' leadership is brilliant. It would be fair to say that I watch the overall market movement of that company closely. That keeps my mind-set in the game knowing that I need to be ready for any threats which may arise from various parts of the sector that are still directly or indirectly tied to what my company offers. In fact, that is why we have been building new products supported by new technologies as well as services behind the scenes to make ourselves ready to fight off companies that may come in our way.
What is your Recipe for a Productive Day?
I like to do work in the mornings. I am typically in the office between 5:30am-6:00 am and I try to complete as much as I can from my to-do list before the rest of the team members arrive. There are always unexpected things that arise during the day, unscheduled meetings, unforeseen problems, etc. so various distractions do occur daily, which is why it's important to me that I have my own time just focusing on the things that I need to get done. It is pretty uncommon that I leave the office before finishing up at least 3 major items from my daily to-do list.
How do you Maintain a Good Work-Life Balance?
To be perfectly honest, I didn't find a good work-life balance until after I got married. Previously, it was all about work. Now that I have two kids, it's important to have time with my family. That is one of the reasons why I go to work so early, so I can complete as many tasks as possible and leave the office around 4:00pm to spend time with my kids. At the end of the day, it's all about being happy. Work is very important to me. If I don't have a strong work day, I lack positive energy, so in order for me to have good energy for the people around me, I make sure that I am creating, producing and executing.  A good, productive work day combined with fun family times is what happiness is all about for me.
What's Your Secret to Success in One Sentence?
Taking risks and reducing the risk of failure by simply working very hard with a collaborative, smart team.
What has been your Biggest Business Challenge, and how Did you Overcome It?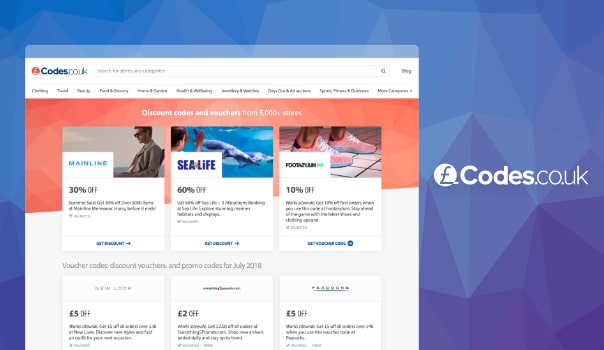 I started my company at the age of 25 as an immigrant, so I had to do a ton of learning in terms of how to build/run a company while learning how to work with other people who come from a different culture and mindset. Needless to say, lots of mistakes were made along the way.  The main challenge back then was to create a company at a young age and have my employees who were all around my age or older believe in the direction of the company and make them believe in me as a leader.  I think demonstrating hard-work and sharing the excitement of the product truly helped me to gain respect in their eyes, which allowed me to overcome some of the mistakes I made.
What will the future bring for codes.co.uk?
It is important that we expand the products and services we provide to both users and retailers. Additionally, we need to demonstrate progression in the technologies we build, which has led to the growth of our engineering department who are currently working on some cool products. Stay tuned!
If you would like to be part of our Business Success story, let us know on twitter @Viking_Chat