Welcome to the latest installment of our Business Success blog series. Last month we featured Alessandra Sollberger who introduced us to Evermore, her health and nutrition company and her sole mission to boost energy levels worldwide. Today, we're speaking with Camilla Sheppard from MAHI about her quest to create a successful bespoke leather goods brand while giving something back along the way.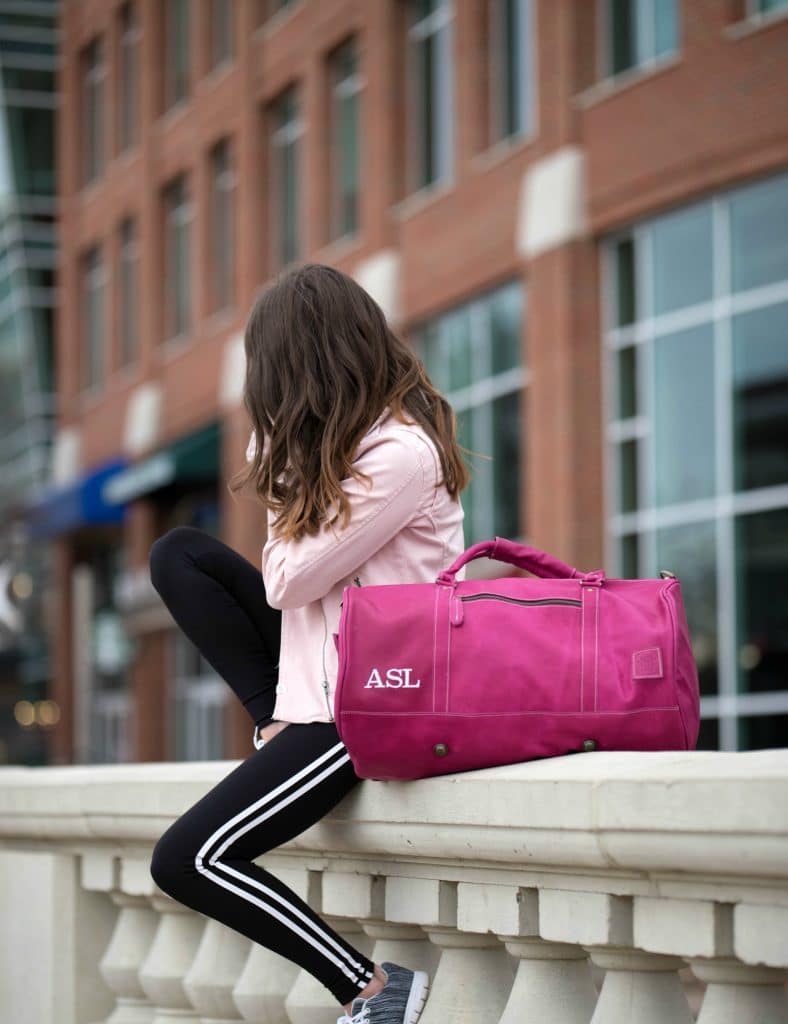 What's the story of MAHI, in a nutshell?
I founded MAHI with my partner Jamie in 2014 after looking for and failing to find an affordable but high-quality leather weekend bag. We design all of our bags and accessories from our studio in Stamford, but everything is made to order at our workshop in Kanpur. By shipping direct we're able to significantly reduce waste, and remove the costs associated with stockpiling large quantities of leather. It's this model that allows us to offer our collection at a competitive price point, get new designs out quickly and offer a complete bespoke service where customers can customize and personalize their bags.
From the beginning, we were adamant that we wanted to give away a portion of our profits to clean water causes in India, and that's why MAHI is named after the Mahi River and the numbers on our logo correspond to the coordinates of the mouth of the river. To date, we have donated over $10,000 to UK based charity FRANK Water who provide clean water to communities in India and Nepal.
How do you stand out from the competition?
Because our bags are made to order, we avoid costs associated with 'middlemen' and are able to pass these savings onto our customers without compromising on quality. We also offer a complete bespoke service, so customers can request anything from different dimensions to a new colour. Our most popular customization option is of course embroidered initials, closely followed by embroidered internal messages such as a memorable date or song lyric.
Describe your workspace. Are you tidy, or do you work in organised chaos?
Our studio is fairly tidy, but it can get chaotic when we have photo shoots!
Tea or coffee?
Tea all the way! When I'm tired, English breakfast and when I'm trying to be healthy I'll go for Green. I adore the smell of coffee but I've never got into drinking it.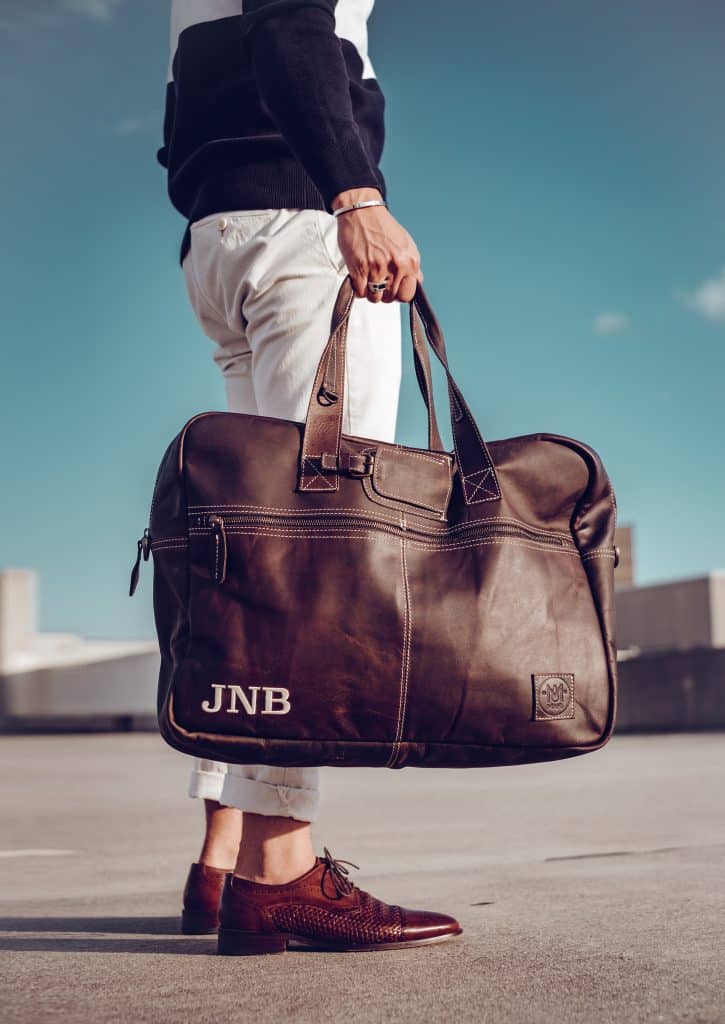 How do you keep a strong work/life balance?
I think if you're passionate about something (as I am with MAHI), the lines do become blurred. If I'm working on MAHI in the evenings or weekends, it's because I'm enjoying it. That said, when I really want to switch off, turning off my phone is crucial.
Which workplace habit can you not stand?
I would have to say rudeness.
Who is your business role model/idol and why?
It's become a cliché, but I would have to say Steve Jobs. Mainly because of his ability to consistently create life changing products that people didn't even know they wanted. iPods and iPads aside, he invented the first modern computer mouse, albeit with some inspiration from Xerox.
What's your recipe for a productive working day?
Every Monday I write a list of goals for the week and each day I set daily tasks to achieve them. I don't always do it, but I do try to 'eat the frog', that's to say, tackle the biggest task of the day first and the one I'm usually dreading.
What is your management style?
I always like to know what everyone is doing, but as long as tasks are completed on time I tend to have quite a laid back approach.
What advice would you give to an aspiring startup company?
Find something you are passionate about, because if you're not it will always feel like work. Don't be afraid to fail, things don't always work out but you learn much more from trying than not trying at all. And lastly, don't try and reinvent the wheel. Sometimes the best ideas are the simplest ones.
What is your biggest business challenge so far and how did you overcome it?
I would have to say hiring. It was something that I was reluctant to do for a long time as I'm not a natural 'boss'. We've got around this by working with people that are talented and passionate about what they do and creating clear goals for them. The rest looks after itself.
What's your secret to success in one sentence?
Begin. Most people never begin.
What will the future bring for MAHI?
Next year we would like to expand the wholesale side of the business and do our first trade show. We have also recently launched in Japan, which we hope to grow alongside other new marketplaces in Latin America.
If you would like to become part of our Business Success series let us know on Twitter at @viking_chat.