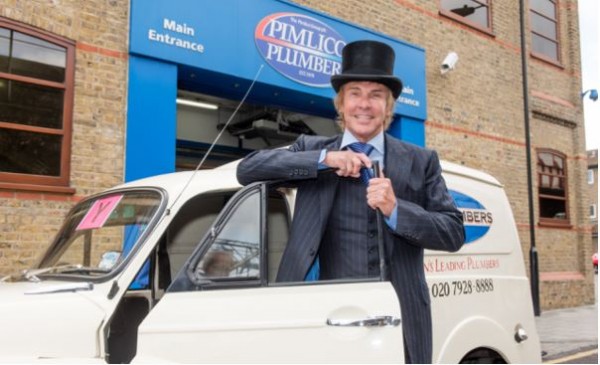 What's your career/company story in a nutshell?
I knew at the age of nine that I wanted to be a plumber and that decision was down to my local plumber on the estate I grew up on. He was the only one I knew who had his own car, went on holidays and had the lifestyle I wanted. So I took to 'bunking off' school to help him do plumbing. As soon as I finished school I started a four-year plumbing apprenticeship and set up on my own pretty much as soon as I'd finished my time. I've gone from setting out with a second-hand van and a bag of tools to now employing 340 people with a turnover of £30 million.
What has been your proudest career moment, so far?
It has to be receiving my OBE last year for services to the plumbing industry, a very proud moment.
Describe your workspace. Are you tidy, or do you work in organised chaos?
Always very organised and tidy, it's a must.
Tea or coffee?
Tea – with 4 sugars
Which stationery item could you not live without?
Which workplace habit can you not stand?
Scruffy dressing. We have a strict uniform policy at
Pimlico Plumbers
for both office and trade staff. It's one of the most important parts of our visual identity, along with our vans, and what we're known for.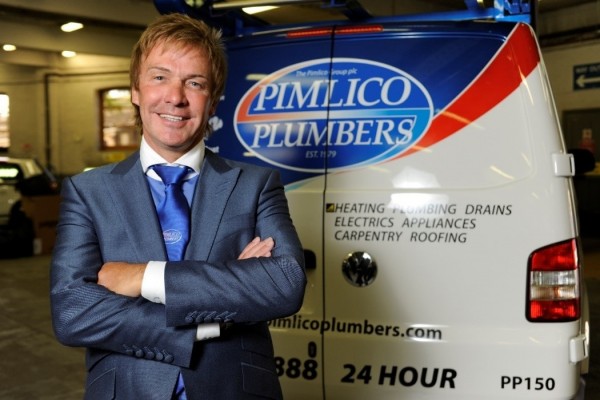 What is the best thing that your business success has allowed you to do?
Meet regularly with David Cameron at Number 10, talking everything business and apprenticeships.
Who is your business idol, and why?
I'm not one for idols but I do quite like Peter Jones.
What advice would you give to people starting their own business?
Get an apprenticeship, that's where I started and I couldn't recommend it enough. As I like to say – "apprenticeships are the way forward to a skilled career for life and to earn lots of money."
What's your secret to success in one sentence?
Work hard.
How do you switch off?
I don't
What's your aspirations for the future?
To expand the company even further, going from £30 million to £50 million turnover. Also to continuing urging the government for a fully funded apprenticeship scheme and increase staff from 340 to 500.