In our last instalment of Business Success we talked to Aydin Karadeniz about his UK businesscodes.co.uk. This month we have been chatting with Claire Lister, Managing Director of Pitman Training. We spoke about how companies can set themselves apart from the competition, how to set out on your business journey and how to overcome challenges that may occur along the way.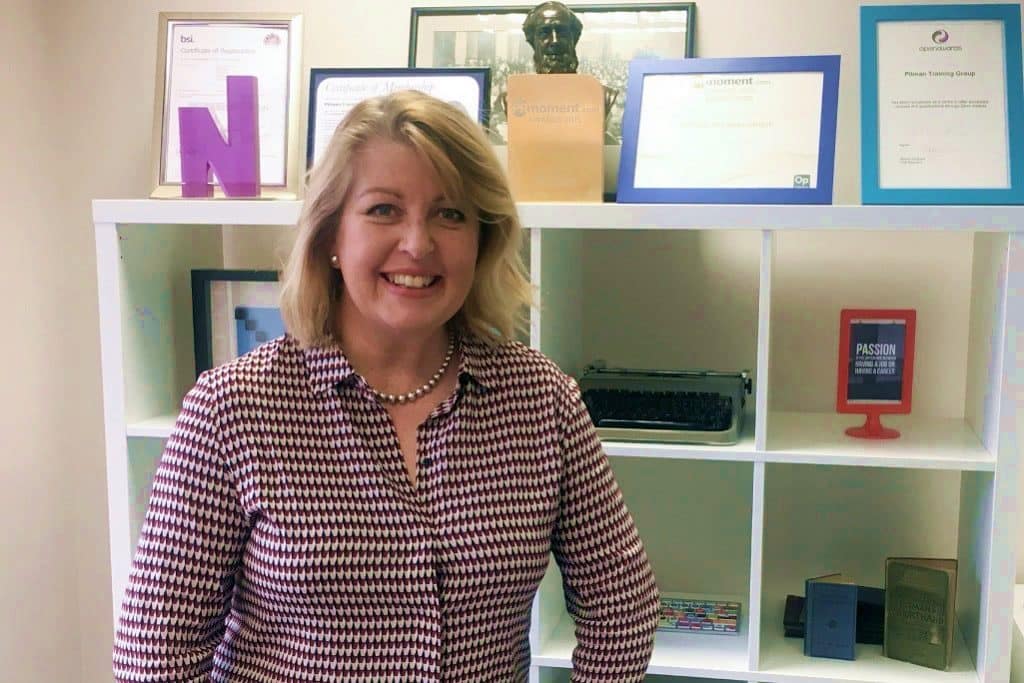 What is the story of Pitman Training Group in a Nutshell?
Pitman Training is the UK's most established, franchised training provider, helping the nation transform careers and change lives through self-paced vocational training.
As an organisation we are descended from Sir Isaac Pitman, the inventor of shorthand. Last year we celebrated our 180th anniversary.  We very much value and celebrate our heritage, although it's important to recognise that the business has changed tremendously over the last couple of decades. The business has continued to evolve, incorporating modern technologies in order to provide students with the skills they need to get the jobs that they want.
Specialists in Office, IT, Administration, Finance and Business skills training, we have over 100 franchise partners in the UK, Republic of Ireland and international territories. We operate mainly through a franchised business model, but also through our own training outlets. We develop the majority of our own training materials and deliver our learning through a variety of methods – online, classroom or self-paced. Students can use any combination of these methods because flexibility for students is something we pride ourselves upon.
How do you Stand Out from the Competition?
Our brand recognition is fantastic, but that only gets you through the door. We've invested a lot of time and money over the years to develop training materials that deliver outstanding results. We make sure we listen to students, our franchise partners, as well as the various awarding bodies that we are accredited by.
There's a plethora of competitors offering basic online training materials, but what we offer is fundamentally different. We ensure that we engage with the learner right from the initial consultation. Identifying which training package is going to enable them to achieve their career aspirations, students can facilitate training that fits in with their lives, ensuring that they continue to receive the correct support during their time with us.
In our courses, people learn by doing, not by watching or listening. Many studies show that learning by doing, over reading and listening is the most effective, and it's that methodology which is at the heart of why our learners succeed.
Pitman Training Group, trains over 30,000 individuals each year, achieving unparalleled completion rate of 98% with an impressive 80% positive job outcome within six months of training.
We're passionate about achieving results for our students – changing lives is what we do, and it shows through in our team. We all love that aspect of the job and we're privileged to be able to be such positive influencers of people's lives.
Tea or Coffee?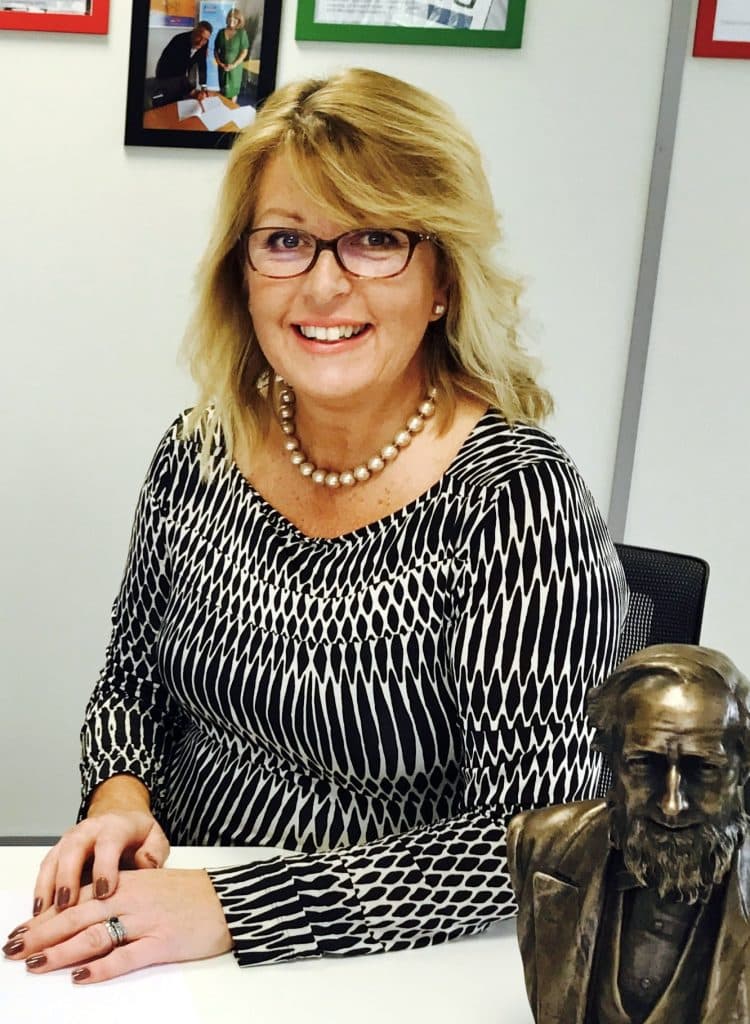 Diet coke – what can I say! However, I am trying to cut down. The team here range in terms of drinkers of Yorkshire Builders' tea to drinkers of fruit teas. Funnily enough, nobody likes me to make the tea as I like mine really weak on the occasions that I do actually drink it. I do continue to offer, but I rarely get many takers!
What is your Recipe for a Productive Day?
I email a to-do list to myself just before I go to bed for the morning after – I set out key things to achieve the following day, check my diary and have a last check through any travel arrangements. That way, I can switch off and have a good night's sleep.
What Advice Would you Give to an Aspiring Start up Company?
I know the most popular answer is probably just do it, i.e. get going and start your business, and I do agree that eventually you have to make a decision; as I like to say "crack on".
However, I'd have to say that the crucial thing to do is to test what you're offering or your idea as much as possible. It's easy to get caught up in your own plan and get ahead of yourself. While it's crucially important for you to believe in your concept 110%, your own excitement and enthusiasm can potentially carry you and those around you into a position where you don't allow yourselves to be open to spotting problems.
That's one of the reasons that I believe that franchising is so successful – taking a tried and tested business model, and investing into that. Also, to varying degrees, you can put your own character on it. With your own hard work and determination, you will create your own business alongside the support and guidance of your franchisor/s.
What has been your Biggest Business Challenge, and how Did you Overcome It?
Having your own business is full of challenges. I'm a firm believer in learning from history – looking back and learning from what went right and what didn't go right. However, it's important not to get too focused on the past. I'm a chartered accountant by training, and we often spend our time looking back at past performance of the business, but for me it's only so we can learn, and quickly move on.
With that in mind, I think one of the biggest challenges recently was when we had a couple of staff changes and this disrupted the financial reporting within the business. Things we had previously relied on to understand the "heart beat" of the business were temporarily not there or were late. That was a pretty unsettling time for me, but what it did prove to me is that it's good to roll your sleeves up from time to time and get stuck in, and also good to change how things are done.  A fresh pair of eyes on a subject has been fantastic for us – better reporting and relevant information is being produced much more efficiently than it ever has.
What will the future bring for Pitman Training Group?
Although I don't own a crystal ball, we have been pretty good at achieving our strategic plans. We have achieved a great deal of positive change over a relatively short period of time. This has included taking all of our learning onto a virtualised, online Pitman Campus, allowing learners across the globe, either in Moscow or Manchester, to have the same experience.
I believe that in the future, Pitman Training Group will focus on several key areas:
Learners' appreciation of a mixture of learning styles
An increase in engagement by learners with each other across the Pitman network..
A continuance of international expansion of the Pitman networks.
A continuance of the growth of the multiple centre ownership in franchising.
How do you Maintain a Good Work-Life Balance?
This is something that I've certainly got better at as I've got older.  I suppose I've learned not to feel guilty – I don't have to be the first in the office as well as the last out. I don't have to do everything – in fact, I had to learn pretty early on that I couldn't do everything (yes I know, I'm supposed to be an intelligent person and yet, I still had to learn this!).
Having a great team around you, appreciating their skills and trusting them, is crucial to allow the business to move forward. Add to that great use of technology, good communication skills, and hey presto, you can work hard and play hard. It is possible!
What's Your Secret to Success in One Sentence?
Don't fake it – be yourself
Describe your Workspace
We took the opportunity to reflect some of our business values in the décor when we moved into our current offices. I think this is a nice touch to Pitman Training's branding, as well as a good nod to our heritage.
I have a separate office at our HQ, and we had great fun in naming this, as well as the meeting rooms.  We have 'The Big Boss' office (that's me), the 'Financial Dictator' office, 'The Refuelling Station', and various meeting rooms. My own office is set up so other members of the team can use it as a hot desk area, or meeting room if I'm out and about or working from home. Therefore it's organised, clean, and tidy, with very little paper lying about. I absolutely hate mess in the office, and have been known to periodically threaten black bin clear-ups.
I do have a wonderful collection of gifts from our international franchise partners which I keep in my office – they're great reminders of some incredible visits, and the ever-growing reach of the Pitman brand.
If you would like to be part of our Business Success story, let us know on twitter @Viking_Chat