Last month's Business Success interview was with Alex Ingham from MI Supplies. He spoke to us about how they're looking to grow further in their online offering, aiming to be the number one website for workwear clothing in the UK.
This month, we spoke with Damien Lee, the founder and CEO at Mr Lee's Noodles. He spoke to us about what makes them stand out from the competition, his business ethos, and what his plans are for the future.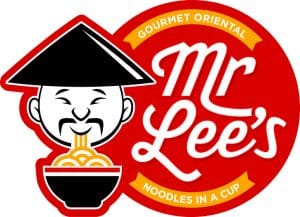 1. What's the story of Mr Lee's Noodles, in a nutshell?
The story of Mr Lee's… Well, my name's Damien Lee and I've been a serial entrepreneur my whole life, operating in several countries from Australia and Sweden to Nigeria, France, and of course, the UK. Before Mr Lee's company was born in 2015, I was in the city of London, running a headhunting firm, Search Partners, for many years. London was a blast, but I was living fast and not looking after my diet. In search for a change, I moved to Bournemouth and began my dream of running an internet start-up by the beach.
It was few months in, when we had two universities on board and momentum was truly flying, until suddenly I was diagnosed with terminal cancer. Being told you have late stage 4 cancer and only a few more weeks to live was mind-blowing to say the least, but I had a lot to live for, my two young boys James and Josh, and my perseverance to succeed. I went raw in my diet, stripped out all the nasties and junk food, including pot noodles, and underwent 16 rounds of chemo and chemo-related treatments.
Now, on the other side of cancer, it was my new raw eating lifestyle, mixed with my longing for cup noodles which birthed an idea of creating a completely healthy cup noodle that wouldn't put nasty chemicals in my body.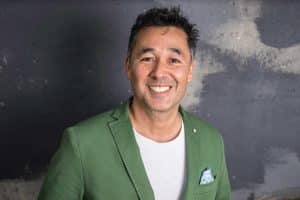 2. How do you stand out from the competition?
We are unique in many ways. Firstly, our noodles are all natural, as we don't use any additives, preservatives, MSGs or colouring, keeping our salt, sugar, calories, and saturated fat levels as one of the lowest on the market. Interestingly, one of our key features is the unique use of freeze-dried ingredients – and lots of it! We tend to use anything up to 8g of freeze-dried ingredients in each of our flavours, and no other brand in the cup noodle range uses such a high quantity of vegetables or meats in their products.
But it doesn't end there. We also thought, what if there was a way to vend our healthy cup noodles 24/7 in an exciting way, particularly when the shops and restaurants close after hours (eg. in universities, hospitals or corporations). The availability of healthy ready meals for students, professionals, and even busy parents, are low, and this is where our innovative Noodle Kiosks/ digital vending machines come into light. They are smart, intelligent, engaging, and people are going to be able to buy a Mr Lee's noodle 24/7 in a number of different locations.
3. Describe your workspace. Are you tidy, or do you work in organised chaos?
I tend to work in a "controlled chaos" environment, and as a Virgo, I'm definitely a tidy and orderly person by nature. We all wear several hats in the business, myself included – but I've definitely adopted a zen-like attitude to manage my day-to-day.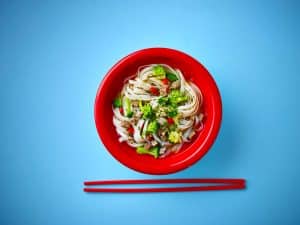 4. Tea or coffee?
I prefer herbal teas, and the occasional chai latte & morning coffee boost!
5. How do you keep a strong work/life balance?
I tend to work 24/7 at the moment, which is the life of a hungry entrepreneur. If I'm not in the office making important business deals and supporting my team, I'm at home negotiating with suppliers in Australia, Denmark, China… you name it! Though, I still make time for my kids and for long walks in the Purbeck.
6. Which workplace habit can you not stand?
Unhealthy lunchtime eating in the office. Getting fresh air, eating healthy, and drinking plenty of water are well-known ways to support productivity at work, so it's really worth taking the time to get out of the office at lunch and look after your personal well-being.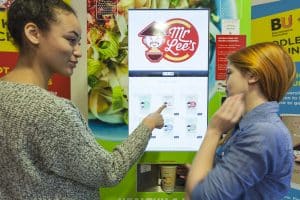 7. Who is your business idol, and why?
Hmm, that's a tough one. I'm inspired by a range of different entrepreneurs, but my business idol has to be Elon Musk. From PayPal and SolarCity to Space Ex, Musk is a true innovator, and I only hope to apply such inventive thinking to my own cup noodles.
8. What is your management style?
There's nothing more special to me when people float into work each morning. They've been thinking about their job, they're inspired, they're passionate to come to work – and this is because they know they can express their art, whatever that may be! This is why my philosophy is being a coach. A manager tells people what to do, whereas a coach empowers people to perform their best, think their best, and do their best. Some of the great challenges of being a start-up is that there is no structure in the company. We are not a big corporate like JP Morgan where there are structures, rules and regulations, therefore me and my team have to be flexible and thrive to flourish in this coach-like environment.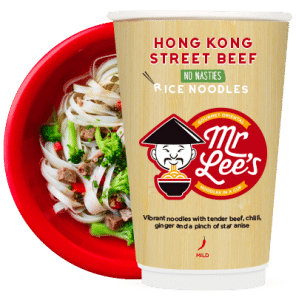 9. What advice would you give to people starting their own business?
Never be afraid of trying something new and to fail trying. The strength is to get back up each time and trying again until you succeed. Your true strength is your mind and how you apply it. So, go out, live it, and use it!
10. What's your secret to success in one sentence?
Be unafraid, adventurous, and daring – you are only limited by your own 'can do' attitude.
11. What will the future bring for Mr Lee's Noodles?
The future is looking extremely promising for Mr Lee's, from expansions into the travel and hospitality industry, international airlines, hospitals, and universities, to the development of even more advanced Noodle Kiosks and more exciting product ranges. By making my noodles available in thousands of locations, through our digital vending kiosks and other retailers, I can flood the market with high-quality, healthy products, and truly meet my goals of providing easy, quick, and most importantly, healthy food on-the-go.
If you would like to become part of our Business Success series let us know on Twitter at @viking_chat.