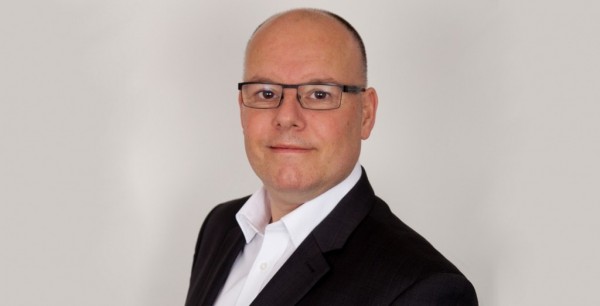 What's your career/company story in a nutshell?
My background is property but I got into the furnishing business in the early 90's where I was sales director for a large contract furnishing company. I left that company in 1996 and set up an interior design company based in Hampstead with my brother Jonathan Caplan. We sold that company to our partner and formed New i.d Interiors which has been going for 15 years now.
What has been your proudest career moment, so far?
In about 2003, we had been in business for about three years. Business had gone quite well in year one but then we stagnated a little. It was frustrating, however, at this point, we landed our first big developer, St George, part of the Berkeley Group. At that point, I realised we were doing something right and people would now start to take us seriously.
Also setting up business with my brother is a great thing, we get on really well and, even though we have had our moments, our business relationship is good. I have heard of some brothers falling out over money, I would never let that happen. That is why I feel we have a very strong company with some great people working for us, some who have been with us since we began the company in 2000.
Describe your workspace. Are you tidy, or do you work in organised chaos?
I am very keen on all my team being organised, and whether it be the design room, the warehouse, or even the car park, I insist that things are kept tidy and presentable. We work from 7000 sq ft of space. Approximately 5000 sq ft of warehouse and storage, and 2000 sq ft of offices and studio.
Tea or coffee?
Love my coffee in the morning but love a cup of tea at tea time.
Which stationery item could you not live without?
My calculator
Who is your business idol, and why?
I have two particular idols. Lord Alan Sugar because he is tough, he started from nothing and he is honest and straight forward. Sir Richard Branson because he is very fair, treats his staff very well, looks after them, and he has taken huge risks to get where he is.
What's the best thing your business has allowed you to do?
I work very hard, always have even as a young man I was highly ambitious, having my own business has given me the ability to be in charge of my own time. If I need to deal with a personal matter, I can just take the time off however I enjoy running my own business.
Which workplace habit can you not stand?
Lateness
What advice would you give to people starting their own business?
The main advice I would give is that do not expect to be a multi-millionaire overnight. Unless you are really lucky, your business will grow organically as it takes time to establish yourself.
How do you switch off?
Going to watch my watch my beloved team Tottenham Hotspur, have been a season ticket holder for 40 years almost, although some people would say watching Spurs is more stress than business. I also play golf usually when the weather is better.
What's next for New i.d?
Last year we launched a new furniture package featuring furniture and accessories from Kelly Hoppen London. This year we are already in discussion with two other companies to launch further packages for our developers and investors. We are still ambitious and looking the expand our developer base as we are now furnishing properties nationally.