In our previous edition of Business Success, we spoke with Lukas Vanterpool from The Sterling Choice, who told us about how his recruitment company is aiming to grow beyond the food manufacturing sector.
This month, we spoke to Dr. Jamie Wilson, founder and CEO of HomeTouch. He spoke to us about what makes them stand out from the competition, his business ethos and what his plans are for the future.

1. What's the story of HomeTouch, in a nutshell?
HomeTouch is the UK's leading home care marketplace which I founded in 2015. We have over 350 carers across Greater London and Brighton and have delivered over 100,000 hours of care. The company has been built on my experience as a dementia physician where I witnessed the chronic shortage of home carers and the strain placed on families and the health service. HomeTouch provides choice, transparency, and control to families looking for care and raises the hourly income of home carers by 75%, compared to normal agencies.
2. How do you stand out from the competition?
HomeTouch is the only open care marketplace allowing those in need of care to select, message, and interview their own local carer. All HomeTouch carers have a profile which includes their bio, video, condition experience, DBS details, and previous client reviews.
At HomeTouch we set our standards incredibly high and this is one of the reasons that we have such a rigorous interview process for carers and only accept 5-7% of applicants.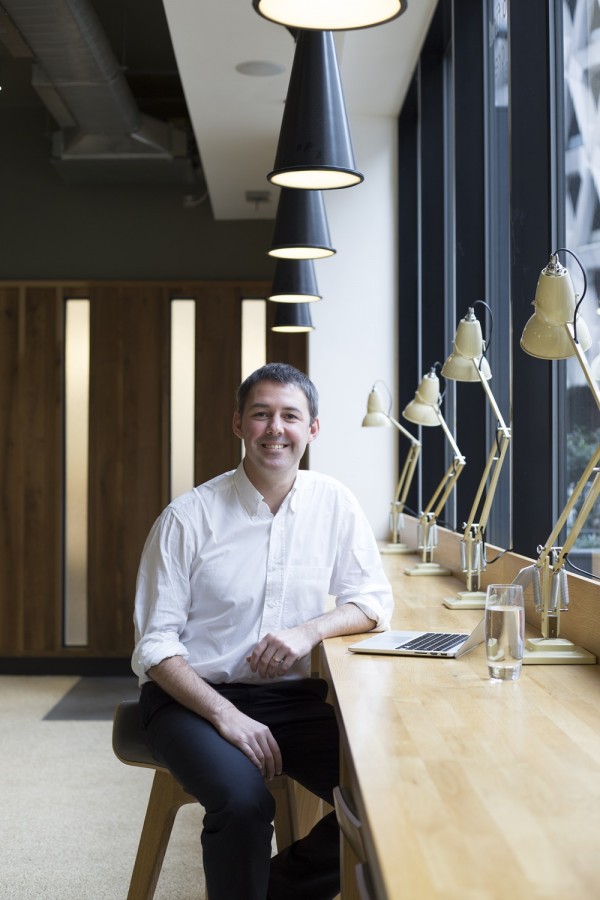 3. Describe your workspace. Are you tidy, or do you work in organised chaos?
Our office is in White Bear Yard which is a great place to be. Not only are there lots of other businesses to chat to but we also have Leather Lane food market on our doorstep. I think my team would say my desk is more on the side of organised chaos.
4. Tea or coffee?
Definitely coffee – black coffee in the morning, macchiato after lunch. 5. How do you keep a strong work/life balance?It's never easy, especially as work can sometimes feel like it takes over your whole waking mind but I would say regular holidays should be mandatory for entrepreneurs. Time away helps me maintain perspective, build resilience, and ensure that I take the time to be with the people closest to me.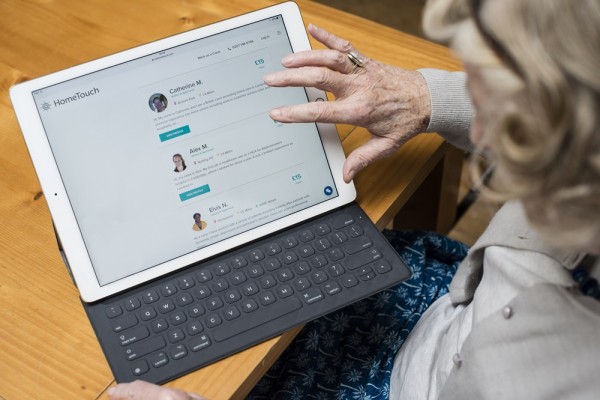 6. Which workplace habit can you not stand?
Eating at your desk. I'm a firm believer that everyone should take the time to sit away from their screens and have lunch as a team as regularly as possible. It's a chance to bounce ideas off each other and definitely increases productivity.
7. What is your management style?
Participative – I think it's essential to empower colleagues and share ideas to keep the business moving towards the end goal. Motivation through a sense of purpose is far more productive that haranguing.
8. What advice would you give to people starting their own business?
Firstly, persistence and tenacity are absolutely key, you are bound to face hurdles – that's just life. Secondly, being a martyr isn't sustainable, you must relinquish control and empower your team to meet attainable goals.
9. What's your secret to success in one sentence?
Having a team around me that is committed to the HomeTouch vision and motivated by the critical problems in home care that we are trying to solve.
10. What will the future bring for HomeTouch?
The future will bring expansion across the whole of the UK. We've already begun to offer our service to markets across the home counties, where demand is greatest in the UK for private home-based care.
If you would like to become part of our Business Success series let us know on Twitter at @viking_chat.