Introducing the latest instalment of our Business Success blog series. Last month we put Andy Stephenson and the revolutionary kid's subscription service, Weekend Box Club in the spotlight. Today, we're speaking with Marcus Thornley, founder of Play Consult about his quest to switch up the way businesses engage employees taking inspiration from the world of online gaming.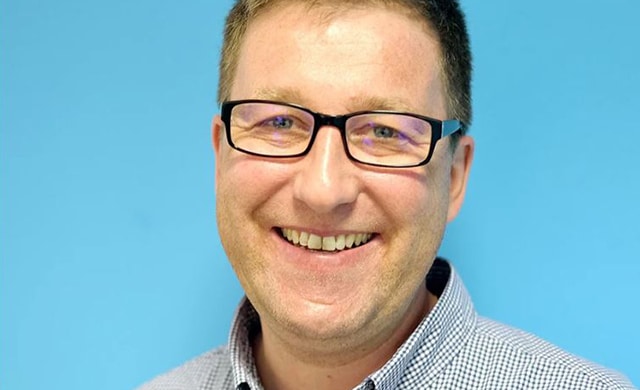 What's the story of play consult, in a nutshell?
Play is a digital product development studio that's spun out of the games industry. We used to make games like Fifa, Moshi Monsters, Tetris, Sims, etc, until 2014, when we had an idea to leave games and take game approaches and apply them to the world of work. We had never worked outside games/digital businesses before, but we thought we could help large companies build great products that could drive engagement, habits and behavioural change for good.
Our plan was to build great digital products for big clients, all the while trying to understand where business was the most broken – and then use that insight to build our own platforms which would change the world of work and drive individual happiness and business success.
We soon realised there was a pattern of repeated problems in all sorts of companies, which stemmed from how the business related to the individual and the individual related to the business. At the time we knew nothing about employee engagement, but we could see that small teams of highly autonomous, motivated employees could be hugely successful. This is how we came to launch our flagship product 'Totem', the employee engagement platform set out to drive the right kind of culture for the modern world, revolutionising the world of work.
We've seen a huge success with an impressive stream of clients, working closely with the likes of PwC, Bupa, Vodafone, Hakkasan, Leeds Building Society, Sainsburys and Mars.
How do you stand out from the competition?
Our team's designs adhere to the "underlying principles of games" – teaching players by doing rather than telling, building long-lasting habits and, of course, making them fun.
There is a lot of talk about gamification at the moment and we see lots of companies trying to drive this in the technologies and solutions they build. There's a common view that if you chuck in a leaderboard, some points or badges on a platform, it elevates it to something better, which absolutely isn't the case. For us, it's about the approach you take and creating products that are so focused on the user and creating an environment that's fun and compelling that it repositions work to play – to reposition things that you have to do, to things that you want to do.
Tea or coffee?
Speaking on behalf of the team, I think we would all agree coffee. It's impossible to avoid with a forever brewing pot on the go and being based on Bermondsey St, there are some of London's best coffee shops right on our doorstep!
Who is your business role model/idol and why?
I don't read a lot of 'business' books – doing helps me learn much better and I guess the fun is doing things my way and learning about me. That said, I do have role models – Barack Obama is one, and Elon Musk is an inspiration as well. Obama for the way he carries himself, his oratory, his incredible decency. Musk – he dreams so big and is tackling the biggest issues, he helps us all dream big.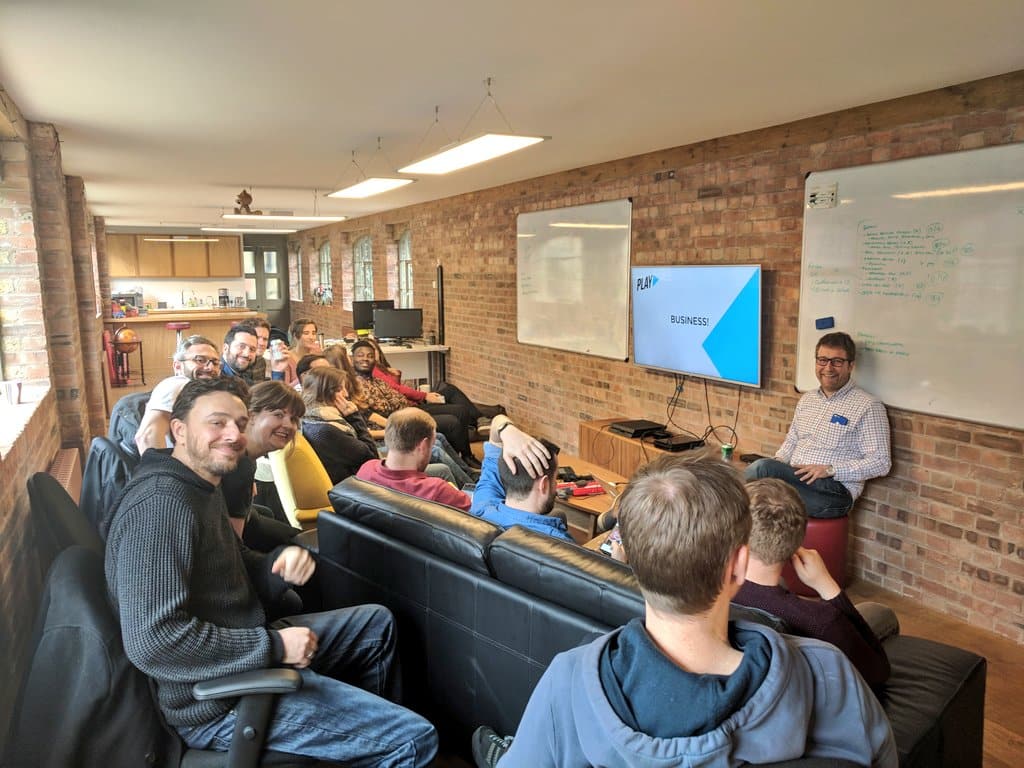 What's your recipe for a productive working day?
Breaking things down to small incremental parts which can be managed and executed on. Lists… I have a very short attention span.
What is your management style?
You'd have to ask others. I don't know if I really buy into management – that humans need to be managed. Animals and land, yes – sentient human beings, no. I'm part of a team, I need to aspire to be the person others think I am and clear the way so the team can execute and be superlative. I think leadership is about creating environments where others can accept how incredible they can be.

What advice would you give to an aspiring startup company?
Just do it. There's a lot of clap-trap about the startup myth – how hard it is, the sacrifice, the pain. I think it's just about getting a team together, committing to each other and following your rules (until evidence tells you otherwise). It's actually the most fun I've ever had.
What's been the biggest business challenge so far?
That's a hard one. I think the only challenge that matters is the one we're going through now – how to grow the company without breaking the culture and imploding. Culture is a super-power – it can also be an Achilles heel.
What will the future bring for play consult?
More Players, more fun, more impact. I hope we continue to be successful and stay humble – there is so much we don't know and still need to figure out.
If you would like to become part of our Business Success series let us know on Twitter at @viking_chat.