Welcome to the latest instalment of our Business Success blog series. Last month we spoke to Simon Frewin about his culinary venture Epicure Bar and Kitchen. Today, we're talking to Oliver Bridge from Cornerstone about his mission to change the face of the male grooming industry, launching an online shaving subscription and his goal to help men "never have to go into Boots again".
What's your career story in a nutshell?
I started my first business aged 15 – Biggerfeet.com, which I started in response to having large feet and being unable to find suitable shoes! I later sold that to my brother. After university, I worked for an 'innovation' consultancy helping large companies like Cadbury's and Lemsip develop and launch new products, and then after that, I worked in venture capital for a couple of years, investing in technology-focused companies. I left my job in venture capital to launch online shaving subscription, Cornerstone, in summer 2014.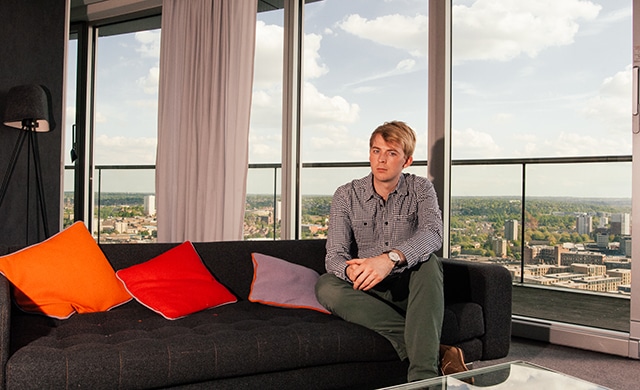 What is your proudest career moment to date?
In December 2016 we had this amazing week where we hit 100,000 customers, won People's Champion at the Startups Awards and had our Christmas party on a speedboat on the Thames, surrounded by our fantastic team. I remember thinking at the time that this was a truly amazing moment.
Tea or coffee?
Tea – I've never been able to get into coffee, though this is an ambition for 2018 – I feel like I'm missing out!
Who is your business role model/idol and why?
I don't really have a role model per se – I read a lot of autobiographies of successful entrepreneurs and CEOs, and try to take the best bits from everyone. That said, Steve Jobs approach to designing products through relentless attention to detail and also the Zappos' team obsession with amazing customer service have been two strong guiding lights for us as a business.
What's your recipe for a productive working day?
Focus on the 2-3 things that you really want to get done, and get them done first – refusing to give into procrastination and small tasks.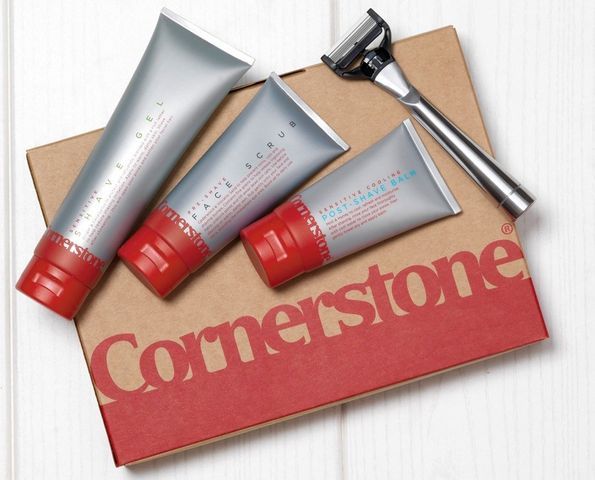 Describe your workspace
Generally, quite tidy, though I prioritise getting things done over being tidy, so expect to see lots of post-its and online shopping boxes piled up on my desk which are periodically cleaned away!
What advice would you give to an aspiring startup company?
Get a co-founder! Although I have had some tremendous support from mentors from day 1, I'm a sole founder and there have been times when I've found it pretty tough. Starting a business from scratch is an immense undertaking, and having someone to share the burden with day-to-day makes it much easier and lower risk.
What will the future bring for Cornerstone?
This year we're launching a lot of new products to give us a whole bathroom range – with our own dental range, vitamins and shampoo coming out in the next few weeks. This is a big leap for us as historically we have only sold shaving products, but it will transform our offering for customers if we can pull it off – meaning they never need to shop for toiletries ever again!
If you would like to be a part of our Business Success series let us know on Twitter at @viking_chat.