In our previous edition of Business Success, we spoke with Tash Khan from Appleyard London, who told us about how his company is aiming to take the quality of floral designs to the next level.
This month, we spoke to Pete Mallon, managing director and creative director of North East Times Magazine. He spoke to us about what makes them stand out from the competition, his business ethos and what his plans are for the future.

What's the story of North East Times Magazine, in a nutshell?
North East Times Magazine is a leading business and leisure publication for the region. It has a heritage of four decades and is widely respected in the North East business community.
How do you stand out from the competition?
We are dedicated to our three founding values – transparency, integrity and creativity – which helps us stand out in a competitive environment.
Describe your workspace. Are you tidy, or do you work in organised chaos?
Minimal.
Tea or coffee?
Flat white.
How do you keep a strong work/life balance?
I might work all hours, but I try to make it as flexible as possible when juggling work and family. I also play football at least once a week – this is the only time I don't think of work!
Which workplace habit can you not stand?
Eating at your desk.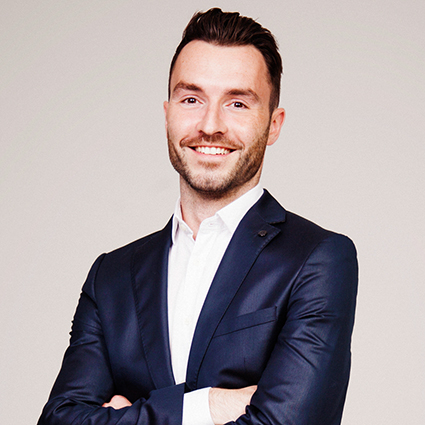 Who is your business idol, and why?
Tyler Brule who launched Wallpaper magazine, this was something I read and studied while at art college. It was my design bible when studying publishing. He also later launched Monocle – a global affairs, business, culture, and design magazine.
What is your management style?
From working in design studios for the last 10 years, I want to replicate the hard working ethic I'm used to, but at the same time make North East Times Magazine a creative and enjoyable place to work.
What advice would you give to people starting their own business?
Do your research, be persistent, be prepared to get out of your comfort zone, and always go with your gut instinct.
What's your secret to success in one sentence?
Create your own opportunities.
What will the future bring for North East Times magazine?
As a company, we are looking to grow the North East Times brand regionally and nationally. We have already grown the team and are looking at strengthening our digital offering as well as moving into events.
If you would like to become part of our Business Success series let us know on Twitter at @viking_chat.