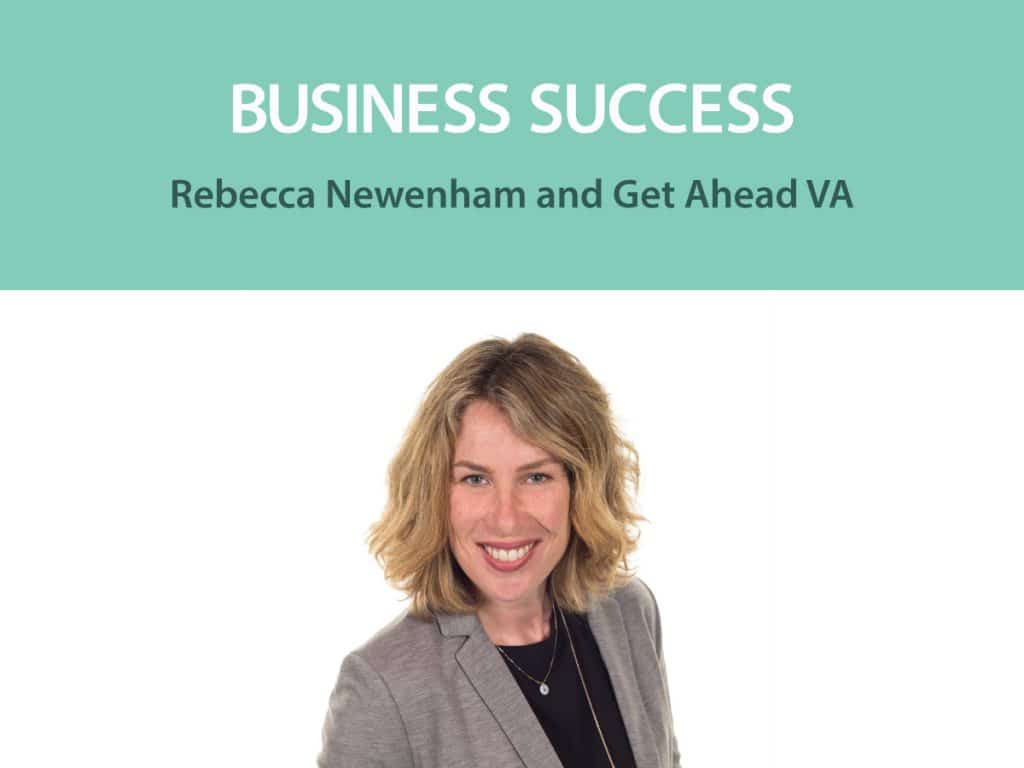 Last month's Business Success interview was with Jason Choy from Welcome Gate. He spoke to us about how cloud technology and the growing concern of cyber security will take his industry in a new direction.
This month, we spoke with Rebecca Newenham, founder and director of Get Ahead VA. She spoke to us about what makes them stand out from the competition, her business ethos, and what her plans are for the future.

What's the story of Get Ahead VA, in a nutshell?
I started Get Ahead VA back in 2010 as I was looking for a flexible career that would enable me to balance both work and family life. After a career in corporate buying for retail giants Superdrug and Sainsburys, I saw a gap in the market for virtual assistance services that offered the flexibility, value, and performance that small businesses and start-ups need in the 21st century, digital economy.
How do you stand out from the competition?
I think we stand out because of our virtual agency approach. We don't just offer PA services like other virtual assistant businesses do. We also offer marketing, PR, social media, database management, accounting, and so much more. Our clients often comment that they value our flexibility with no minimum contracts and only paying for services as and when they need them, as well as their ability to deal with one team for a whole host of business services.
Describe your workspace. Are you tidy, or do you work in organised chaos?
Definitely tidy. I have a clear desk policy and ensure my inbox is cleared down at the end of every week. This enables me to shut the door ready for the weekend with a clear conscience. I use daily, weekly, and monthly to-do lists, as well as keeping my objectives stuck to the office wall. This helps me stay on track with what we need to achieve and use my time wisely.
Tea or coffee?
Coffee.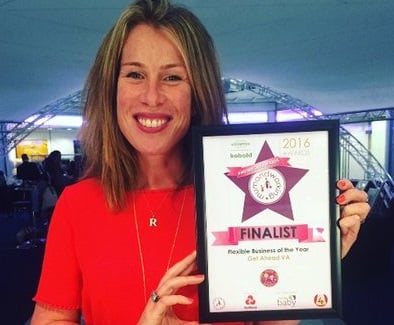 How do you keep a strong work/life balance?
Exercise is really important. I do regular personal training sessions as well as Pilates classes. These ensure I get away from the desk and spend some time recharging physically and emotionally. I try not to check my phone or work in the evenings so I can focus on family. I build time in my calendar during the week to spend time with friends – as well as attend netball matches and school performances. Having a flexible work/life balance was the driving force for setting up the business, so I work hard to ensure that is still retained today.
Which workplace habit can you not stand?
People not being honest – either saying they can do something when they can't, or saying they will do something and then not. When interviewing for new virtual assistants in our team I always talk about the importance of honesty. The benefit of our virtual agency approach is that there is always someone in the team who can help, who has the skills, or knows someone that does. Honesty and collaboration are the key.
Who is your business idol, and why?
I have always admired Karren Brady. She is such a successful entrepreneur and I love her 'can do' attitude.
What is your management style?
My style is very much about empowering others, partly driven by the remote working nature of our business. I focus on recruitment, ensuring that I really get to know potential team members and understand their strengths and their personal situation, so I can allocate work and match them with clients accordingly. I am lucky that I get to cherry-pick the very best experience for each aspect of our business and know that they will deliver exceptional value for our clients. Many of our virtual assistants have decades of experience with major multinational companies but they have struggled to find meaningful flexible or part time work. Working with Get Ahead VA enables them to do just that.
What advice would you give to people starting their own business?
Don't be afraid to follow your dreams. Do your research up front and then just get on with it. If things don't turn out quite as you thought first time don't panic – just think about how you could do it differently. Keep evolving until you get it right.
What's your secret to success in one sentence?
Keep your eyes on the prize.
What will the future bring for Get Ahead VA?
For Get Ahead VA the next big thing is all about franchising and scaling up the business. I was delighted to launch our first franchisee earlier this year and am focussed on recruiting more to roll out across the UK. Outsourcing has seen an explosion of growth since I started the business seven years ago. That looks set only to continue with challenges such as Brexit coming up. Businesses can stay agile by outsourcing and using virtual assistants as and when they need them.
If you would like to become part of our Business Success series let us know on Twitter at @viking_chat.