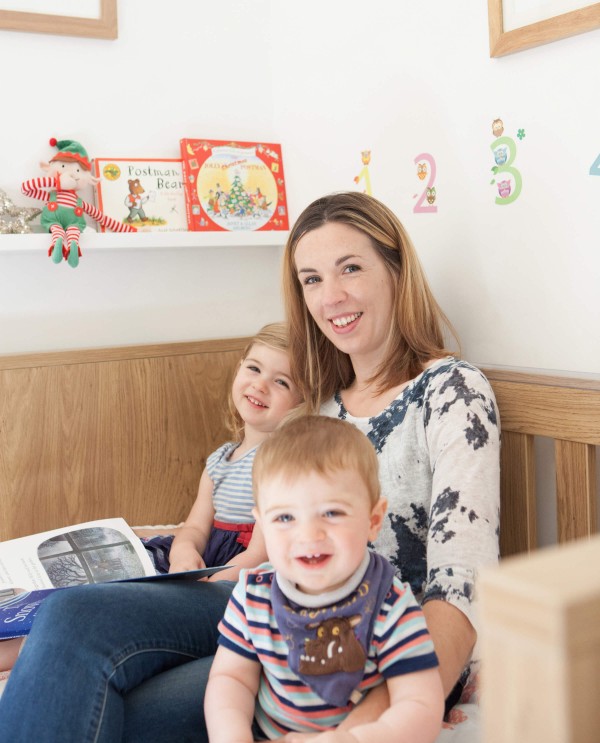 What's your company story in a nutshell?
A brand new modern family tradition 'An Elf for Christmas' is a magical toy and kit perfect for all ages. It's designed by me, mum of two, Sarah Greenwell, 33 from Durham, with stylish design and imagination to create magical Christmas memories for both girls and boys. I couldn't find exactly what I was looking for, so I decided to create it myself!
In October 2014 I had a new-born son who didn't sleep very well, and I spent night after night sitting thinking of this idea and it just grew and grew in my head; I couldn't wait to get my ideas down on paper and start the business.
Over 11 months I worked on design ideas, sourced suppliers, had countless prototypes and finally came up with a cute little Elf that I loved. I set about designing a kit that I thought would encourage good behaviour and imaginative play, while making fun memories for parents and children alike.
Our Limited Edition Christmas Elf Kit includes a hand finished Elf toy ready to spread festive fun across the land. Where the magic really happens is in the Christmas Elf Kit – a unique package to promote good behaviour and help bring the excitement of the Elf to life.
Our kit includes an arrival letter from Santa, explaining Elf's role in your home, a behaviour chart and stickers, Mini Report Cards and Certificates that can be used to promote good behaviour. Will you be on the Naughty or Nice List?!
After much research and development, we launched in September 2015, happily working from our hometown of Durham and we look forward to bringing magic to the homes of families all over the country.
What has been your proudest career moment, so far?
An Elf for Christmas has been invited by British Vogue to appear on their "Dear Santa" spread in the December issue. Elf is going to be in Vogue!!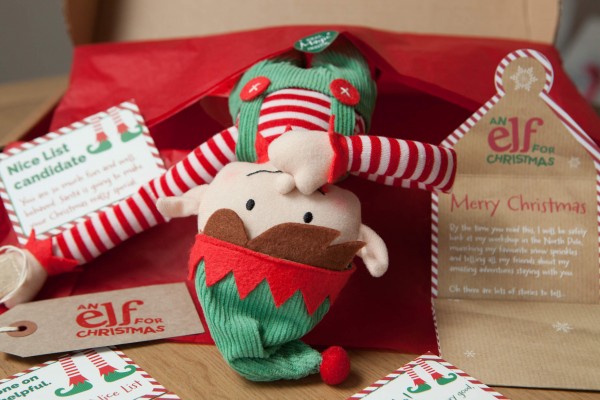 As a seasonal business, what does the first half of the year look like for you?
It's busy! Product development, design ideas, prototypes, developing content and resources for our blog and planning our marketing. We maintain our own website and do a lot of social media work, so it all needs to be planned and thought about. Although our sales are in the 4th quarter of the year, we are busy all year round preparing for this. We start to pack the Elves in the summer so we can keep up with demand come September. We are also developing some new products at the moment that won't be Christmas focussed. Watch this space, 2016 is going to be very exciting!
Describe your workspace. Are you tidy, or do you work in organised chaos?
I work from home, so we have to have some kind of system (as I have 2 children who would love to dive into a box of Elves!) We have a packing line where all of the Elf kits are assembled, wrapped, boxed and sealed. There is occasionally a tangle of red tissue paper and sellotape but when you are packing up to 100 boxes a day that's to be expected I guess.
Tea or coffee?
Coffee. Lots of it and a biscuit too please.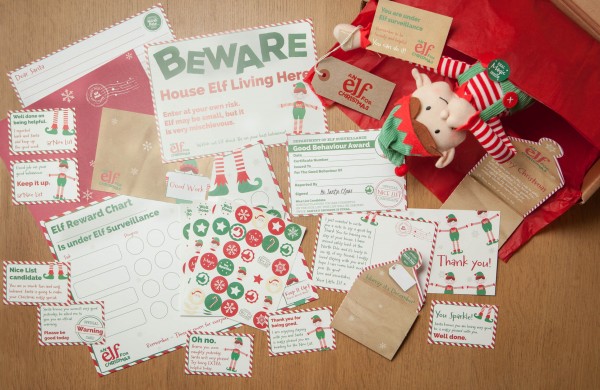 Which stationery item could you not live without?
A notepad. I always need a list. It's the only way I know what to do next. If my list gets untidy, it stresses me out. A nice tidy list each morning keeps me on track.
Which workplace habit can you not stand?
Luckily I am not based in an office, so my main problem is shutting myself away to do some work with all the distractions of home life!
Have you always been a big fan of Christmas?
Yes, I love magic, fun and excitement, so Christmas is my favourite time of the year. I love to wind down from work and spend quality time creating memories with my family. An Elf for Christmas is the kind of thing I would have created for my children anyway – I am just rolling it out to the masses so everyone can enjoy it! It will be a big sigh of relief when all the Elves are out of the door for December 1st and we can relax and enjoy the festivities at home.
What is the best thing that your business success has allowed you to do?
Definitely without a doubt, the best thing is the flexibility it brings, which allows me to spend more time with my family and enjoy my children while they are young. It is also great to be able to have a valid reason for sitting down & thinking up fun ideas for Elf to get up to, design fun Christmassy letters and certificates – all while earning a living. It's like I have mixed my love of fun, design and Christmas and found the perfect job.
What advice would you give to people starting their own business?
If you believe you have a good idea, go for it. You only regret the things you didn't do in life, so don't doubt yourself – give it a whirl. Follow your heart.
What's your secret to success in one sentence?
The harder you work, the luckier you get.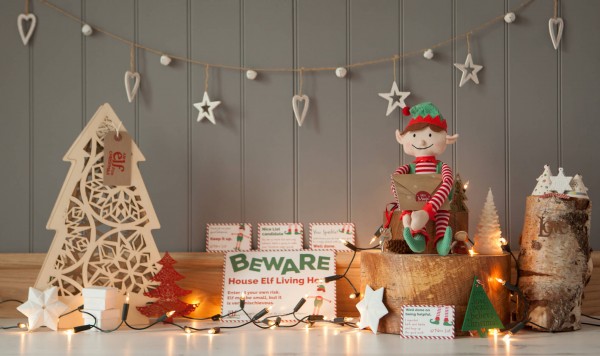 Find out more on the Elf for Christmas website or read more in our business success series.