Introducing the latest instalment of our Business Success blog series. Last month, we spoke to Daniel Puddick about his ethical activewear company Sundried. This edition sees us talk to Selina Johnson, founder of Selina & Co., providers of Virtual Personal Assistant services.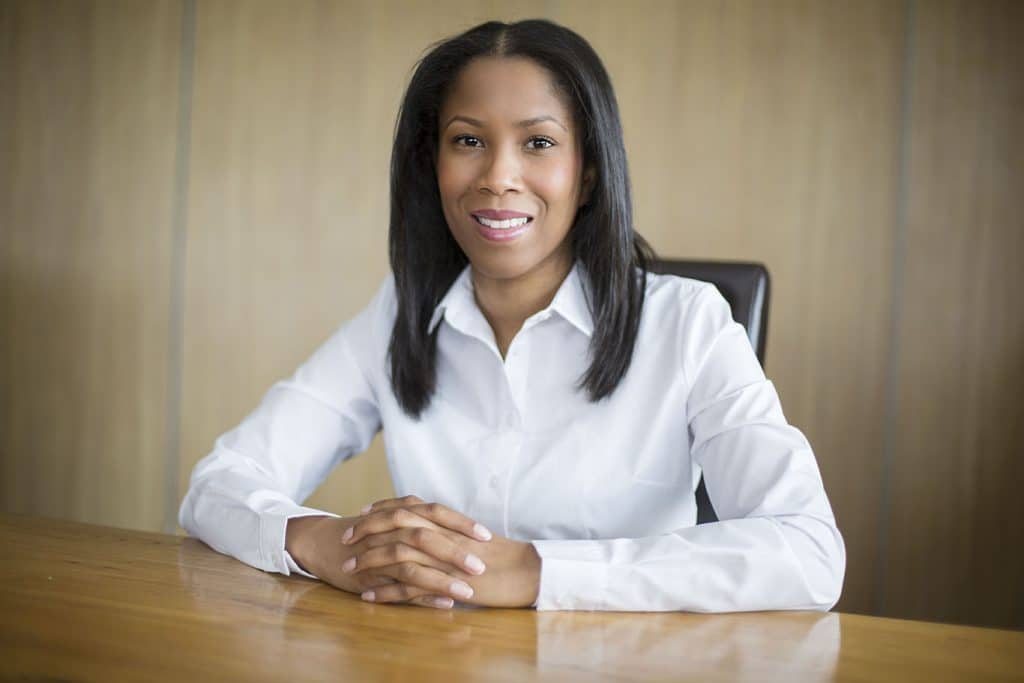 What is the story of Selina & Co in a Nutshell?
I'm a Business Support Expert providing elite Virtual Personal Assistant services to established entrepreneurs and small businesses.
Whilst working in London for 12 years as an Executive Personal Assistant I supported high profile individuals, including award-winning architect Dame Zaha Hadid DBE, former Co-Director of the Serpentine Gallery, Dame Julia Peyton-Jones DBE, and Russian billionaire Timur Sardarov.
Although I loved my job, I struggled with my work/life balance due to the long work-hours and 3-hour daily train commute to London. Trying to balance a 13-hour working day, caring for two children under the age of three, and running on very little sleep meant I was on the brink of burnout.
So, in 2016 I decided to leave my stable job to prioritise my family life. But being a stay-at-home-mum long term was not on my agenda – I needed something to keep my mind stimulated. When I came across an article about Virtual Assistants, I realised there were lots of overworked and overwhelmed business owners who could benefit from my support.
I launched my Virtual Personal Assistant business, Selina & Co, where I offered remote support to established businesses with a turnover of 6-7 figures. My company offers help with administrative, technical and creative support, to help free our clients' time.
Since launching, I have halved my working hours and doubled my income, with no commute. My productivity and efficiency have increased and with this gained flexibility I'm free to live the life I love.  I reached full capacity within one year of launching and now have a team of elite UK Virtual Assistants. I have successfully used productivity and efficiency tips to improve my client's and my own work-life balance.
My elite clients include global entrepreneurs with a turnover of over two million, a specialist physician who advises the Department of Health, an award-winning videographer and a professor who lectures at a top university in the UK.
High-level results have seen my clients showing 16.7% ROI since working with Selina & Co., but also increased productive hours, free time to focus, monthly revenue growth by 5-6 times, and seen their KPI's dramatically improved.
How do you Stand Out from the Competition?
I provide a free business health assessment for every client reviewing the health and scalability of their business. We offer clarity by identifying the support needed to free their time so they can focus on high leverage tasks in their business. We adopt practical steps, tools and strategies for accelerating growth and results.
Tea or Coffee?
Who is your Business Role Model and Why?
Dame Zaha Hadid, she was a true inspiration and had extraordinary talent one could only dream of having. In 1980 she founded Zaha Hadid Architects with just four employees, today there are over 300. Throughout her work she challenged boundaries with a limitless sculptural imagination. She has designed phenomenal buildings such as Vitra Fire Station in Germany, Heydar Aliyev Center in Baku, The Wangjing SOHO office complex in Beijing, the Aquatic Centre for the London 2012 Olympics and 520 West 28th Street in New York.
She was the first woman to receive the Pritzker Architecture Prize, in 2004 and in 2015 she became the first and only woman to be awarded the Royal Gold Medal from the Royal Institute of British Architects.
She sadly passed in 2016 but her legacy continues with her vision still strongly embraced in the studio. She was an extraordinary role model, fearless, brave and forward thinking and by no means a follower. Throughout the time I worked with her, I will always remember her for being a warm and generous person.
What is your Recipe for a Productive Day?
Scheduling my forthcoming day is key to avoiding wasted time and inefficient hours. To maximise my productivity, I create daily rituals to accomplish what matters most to me. It gives me clarity, focus and direction to ensure I do not lose sight of my goals. This is essential for achieving daily success.
What is your Management Style?
Generally, I adapt my leadership approach to meet the needs of the people I'm managing. I give clear directions and empower my team to deliver results, but I am available and willing to offer guidance, expertise and help when needed.
What Advice Would you Give to an Aspiring Start up Company?
Set yourself goals within your vision and challenge yourself to achieve those goals. Never get side tracked from your vision.
What has been your Biggest Business Challenge, and how Did you Overcome It?
My challenge has been freeing up my time to ensure quality of service is kept as the business grows rapidly. I resolved this by expanding my team and took myself away from being the 'do-er' in my business to the visionary leader. This meant that I focused on high leverage tasks by working on my business rather than in my business.
How do you Maintain a Good Work-Life Balance?
I wanted to achieve success and fulfilment by spending effective time in my business but also it was important that I dedicated uninterrupted time with my family. I reviewed my personal habits and what was draining my time. I eliminated these and refined my approach which in essence has helped me achieve what I want.
As a business support expert there is no one-size-fits-all answer, but my approach is being respectful of my needs and boundaries, working at a steady pace and knowing when to stop work and hit the 'home time' switch. Asking for help and not doing everything in your business alone is vital too.
What's Your Secret to Success in One Sentence?
Despite the ups and downs, keep your focus, add value in everything you do and be an expert in your field.
If you want to be part of next month's Business Success blog, get in touch @Viking_Chat.