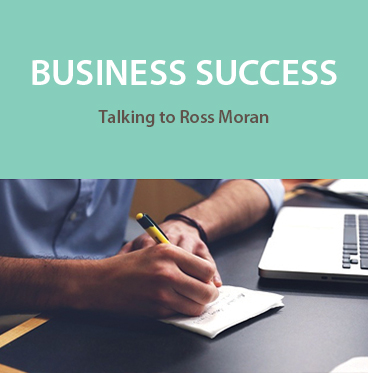 This
month we're talking to Ross Moran, Managing Director of Tiger Sheds, a company
manufacturing high-end garden buildings such as sheds and log cabins. Starting
life as a single machine outfit in the corner of a timber mill, Ross has helped
take the company forwards into a hugely successful enterprise. Here he shares
some of the knowledge that has helped him, and Tiger Sheds, get to where they
are today.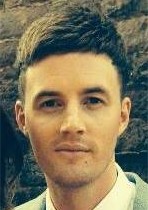 What's your company story in a nutshell

Our sister company, Woodlands, has a
long established background in manufacturing garden buildings but we began to
see a big gap in the market for a retail website selling a much better quality of
building, which is why Tiger Sheds was first created. There were websites
before us and many after us that sell cheap and cheerful garden sheds, but we
wanted to bring something different, a better and higher quality product to the
market offering bespoke options and a different class of product and service.
What has been your proudest career
moment, so far?
The first ever online sale we took on
the Tiger Sheds website from someone out there miles and miles away who had
never heard of us was a massive rush. Just having the site live and people
having the confidence to buy – I think that will take some topping!
Describe your workspace. Are you tidy,
or do you work in organised chaos?
Somewhere in the middle I think – I'm not
particularly tidy, but I like to think I know where everything is. I tend to
have a good few 'ongoing tasks' spread across my desk at any one time, each
just waiting for some attention.
How do you hold a productive meeting?
Our view on meetings is to keep
them short, to the point and only organise it if it's absolutely necessary. As
the company has grown we have tried to avoid the pitfall of becoming a big company that has meetings for
the sake of meetings, so the best kind of meeting for us would be a short and
efficient session where we make some good progress and then release everyone
back to their workspaces to start putting the plans into action straight away.
Which office habit can you not stand?
I don't think there are too many bad
habits in our workplace luckily. There are always many staff around, each with
their own unique quirks – we wouldn't have it any other way though as it makes
for a much more interesting environment!
Tea or coffee?
I don't drink either so have
never been on board with the whole tea and coffee break thing! Although it does
seem to be the only way some of the office staff can wake themselves up when
they arrive in the morning, so it probably adds its value as a productivity
tool for the company.
How do you plan your day?
In an ideal world, the senior managers and
I will have a list of the key tasks we are trying to achieve each week, and we
try to work through them in priority order – filling in any gaps with anything
unexpected or urgent that lands on our desks in between.
In reality these 'firefighting' tasks
can often far outweigh the time we are able to spend on company development, so
it's important for us to ensure we always find some time each week to get
together and discuss how and what we can all do to progress our current
projects.
Who is your business idol, and why?
I think that, having grown up in the
environment of a hard-working family manufacturing business that has grown
dramatically over the years, it would be difficult for me to look any further
than my own father and my grandfather.
Both have stood as a fantastic example
of the hard graft and dedication required to 'make it happen', but also the
ability to try and achieve success in business whilst still retaining a great
sense of being honest and fair.
What is the best thing that your
business success has allowed you to do or have?
As the business has grown it has allowed
us more freedom to try and develop as a company. It's opened up projects I have
genuinely enjoyed, thought about at home and looked forward to progressing.
For me that is what it is all about –
not many people can honestly say they enjoy working, and it certainly doesn't happen
every day or on every project but for the company to grow sufficiently to allow
us the freedom to start developing things that interest the management and the
rest of the staff feels like a great success.
Which stationery item could you not live
without?
Probably a red pen – I like
to be able to scribble notes and highlight things on existing documents and
projects for both my own and my team's benefit, so I have to keep stocked up on
the red pens!
How do you switch off?
It's nice to spend time at home with my
family at the weekend and relax with a film or watching some sport. I don't
play as much as I used to but I do still enjoy a little bit of five-a-side
football. It feels good to have a run around and work out any work tensions on
the pitch rather than taking them home.
What are you most looking forward to in
the future?
There is still so much for Tiger Sheds
to achieve. The biggest aim from the start, and the one we still strive for now,
is to create a brand that is well-known to the general public outside of our
own industry. We want to be the one garden building brand that everyone has
heard of. It will be great to one day achieve that.
What's your secret to success in one
sentence?
I don't think there is any secret, more
a case of being prepared to work hard as well as finding and developing a great
team of staff with the desire and
the talent to do the same and ultimately take the company forward.
To hear more about Tiger Sheds,head here.Do you have your own secret to
business success? Why not tell us at @VikingDirect