In our previous edition of Business Success, we spoke with Georg Hansbauer from Testbirds, who told us about how his company is aiming to take the quality of digital products to the next level.
This month, we spoke to Tash Khan, director of Appleyard London. He spoke to us about how they first started, what makes them stand out from the competition, and what his plans are for the future.
What's the story of Appleyard London in a nutshell?
Appleyard London was born out of a passion for boutique floral design. We started out with a small team of experienced creative florists and have grown to boast an extensive online presence supported by our own in-house marketing team, development team and a dedicated team of customer care professionals to ensure that our customer's shopping experience is nothing short of perfect.
How do you stand out from the competition?
We pride ourselves in our cutting edge floral designs for the home. Our florists are always on the lookout for exclusive, new and rare species of flowers, as well as on-trend colours. We create a new range for each season and calendar occasion using the highest quality seasonal flowers and have collections for birthdays, celebrations, romance and many more. A bouquet from Appleyard London is more than just flowers, it is hand-tied luxury.
Describe your workspace. Are you tidy, or do you work in organised chaos?
I have a very tidy work environment. All paper documents are organised in a filing cabinet. This is very important to me, as filing them correctly saves a lot of time. This also goes for digital documents, it is something I would recommend to everyone, not just for business purposes. It might seem obvious, but filing everything on Google Drive in a systematic manner is a lifesaver when you are looking for something important.
Tea or coffee?
Coffee, especially on a morning.
How do you keep a strong work/life balance?
This is something I would say I am not very good at. When you are so involved with your work it is difficult to switch off and it is often important to be available and responsive out of the normal working hours. This is something that is expected when running a business, especially with Appleyard being an online retailer, our products are available around the clock. I find the gym a great release and when I'm at home in London (as I often make trips to the Manchester office) I always aim to have some down time where I switch off my phone- this is something I try my best not to miss.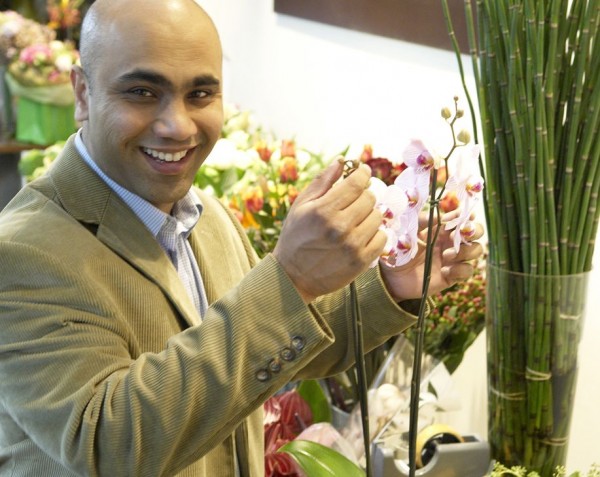 Which workplace habit can you not stand?
I find it really annoying when people don't keep me updated with the progress of things. I like to keep my finger on the pulse, so it's important to know where everything is up to.
Who is your business idol, and why?
I really admire Steve Jobs. I think what he did with Apple was amazing. He was a perfectionist who always aspired to position Apple and all of their products at the forefront of the technology industry by foreseeing and setting innovation and style trends. I think it was his ability to make people feel the need to buy Apple products that I admire the most, with ever changing designs and features that always remained desirable. It speaks for itself that he oversaw such huge growth at the company.
What is your management style?
My management style is very hands on. I like to get involved as much as possible in the day-to-day running of the business to ensure that there is a constant drive forward to meet targets and improve. I'm very approachable and I always try to respond to staff members if they come to me with requests of queries. I think it's important to have an open working relationship so that everyone feels that their work is valued. At the end of the day, we are all working towards the same goals, all part of the same team, and all contributing to the success of the business!
What advice would you give to people starting their own business?
Well, it may sound obvious to say, but start with a really good growth plan. Identify what you want to achieve, how you are going to achieve it, and what may stop you from achieving it. Try to ensure that there are as few unknowns as possible within your plan, because preparation is everything and when the unexpected happens, it can be a major setback.
I would then look at creating quarterly plans which indicate specifically where you should be. If you don't achieve your goals, ask yourself: why? Continually reviewing what you have done ensures that you can increase investment in things that are working and reduce investment in areas which are not benefitting your business. It's all about being as agile as possible. Plan, react and improve!
What's your secret to success in one sentence?
Find your passion, a gap in the market, have a strong brand image and don't give up.
What will the future bring for Appleyard London?
It's an exciting time here as we look to expand overseas. We have our eye on several destinations including Europe and the USA, so 2017 is certain to be an exciting time for us. We're also looking at launching same-day delivery flowers, as well as new exciting product ranges. The business keeps going from strength to strength so it's just a case of continuing to build upon the great work we have done so far!
If you would like to become part of our Business Success series let us know on Twitter @viking_chat