With only a few sleeps left until Christmas, it's time to get into the festive spirit and think about how you're going to decorate your desk at work.
At Viking, we're very competitive and we take office decorating very seriously, with everyone trying their hand at a variety of exciting craft projects to try and beat the rest of the office – and Christmas is no exception.
As a result, we've seen some fabulous ways of decorating a desk for Christmas, but we think you guys might be able to show us a thing or two and that's why, this year, we've decided to create our #ChristmasCraftChallenge so you can show off your creative skills.
All you have to do is decorate your desk, take a quick picture and tweet it to us at @viking_chat using the hashtag #ChristmasCraftChallenge and we will share the creations that truly capture our imagination.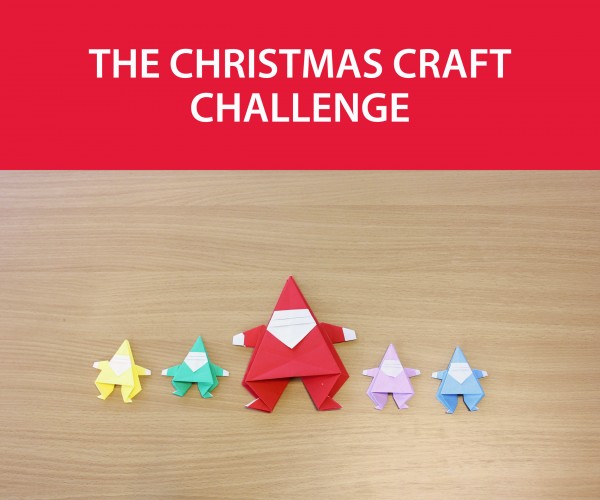 What should you make?
We understand that sometimes decorating your desk can be a bit daunting, especially if you feel like you don't have any craft skills.
Luckily, we've got two ideas that you can
make in your own office in less than 20 minutes using (mostly) everyday stationery. Below you will find a list of everything you'll need for each idea, as well as a full set of instructions.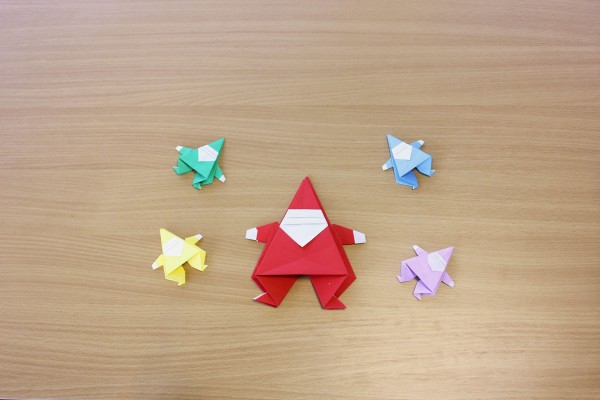 Origami Santa
This origami Santa is a classic design that is very easy to make, regardless of your craft skills or origami knowledge. We decided to make one Santa from an A3 piece of paper and several elves from smaller coloured origami paper. Versatile and easy to reproduce, these decorations are perfect for those that want to fill a lot of
desk space.
We'd love to see any different designs you can think up if
you have some!
What you'll need:
One sheet of red A3 paper (with white reverse)
Optional:
Origami paper
One heavy book
How to make:
Christmas Post-it Note Mural
This design will take you less than 20 minutes to put together (our post-it note whizz managed to do so in 16 minutes) so this is the perfect decoration for lunch time or first thing in the morning. Try mixing up the colours for a unique take and feel free to do something different altogether if you want. We would suggest either a snowman or Santa himself.
What you'll need:
Four colours of post-it note, two of which are green and yellow (If you don't have many colours, this pack of post-it notes would be our suggestion)
One spare wall
Optional:
Our template which you can find below (just right-click, save as)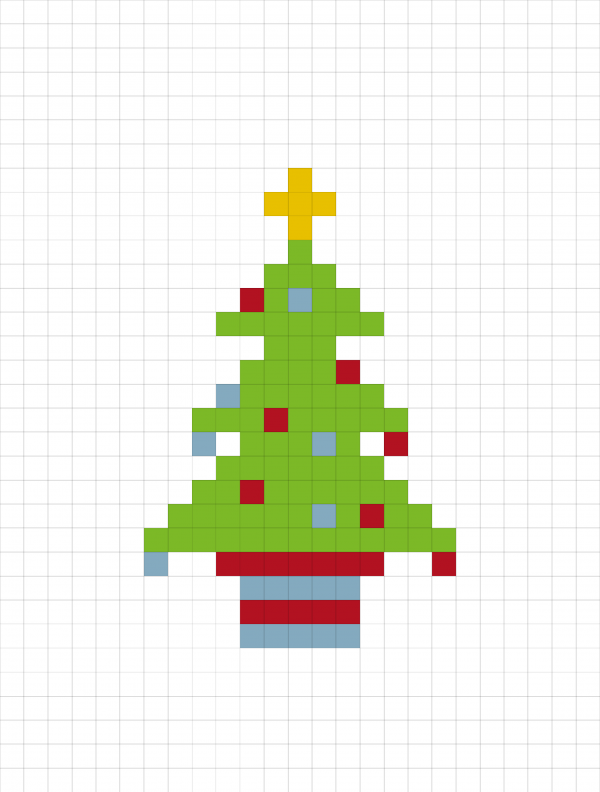 We look forward to being wowed by your craft skills and wonderful Christmas creations! Don't forget, if you need anything, we have lots of crafty stationery essentials in our store.