A professional portfolio is an asset that you can use to sell yourself and your services to a potential employer and you can use it to set your self apart from the competition. A well put-together portfolio backs up everything you have written on your CV and it can demonstrate your talent and expertise during an interview. It can also be used to showcase your suitability for a role. With this in mind, let's discuss our top tips on how to create a powerful portfolio, what to include and how to structure it.
Why You Need a Professional Portfolio
A portfolio is the ultimate representation of your skills, achievements and experience and it can be useful in a number of situations. It can demonstrate industry experience in a job interview, it can be sent to potential employers via email when pitching your services and it can also come in handy when negotiating a pay review or a salary increase with a current employer.
What Type of Portfolio Should You Choose?
The first step to creating a professional portfolio is to decide what type of portfolio will complement your specific needs. Would you prefer a scrapbook style portfolio that you can carry around with you that includes paper copies of your CV, previous work and references or perhaps an online portfolio would better suit your needs?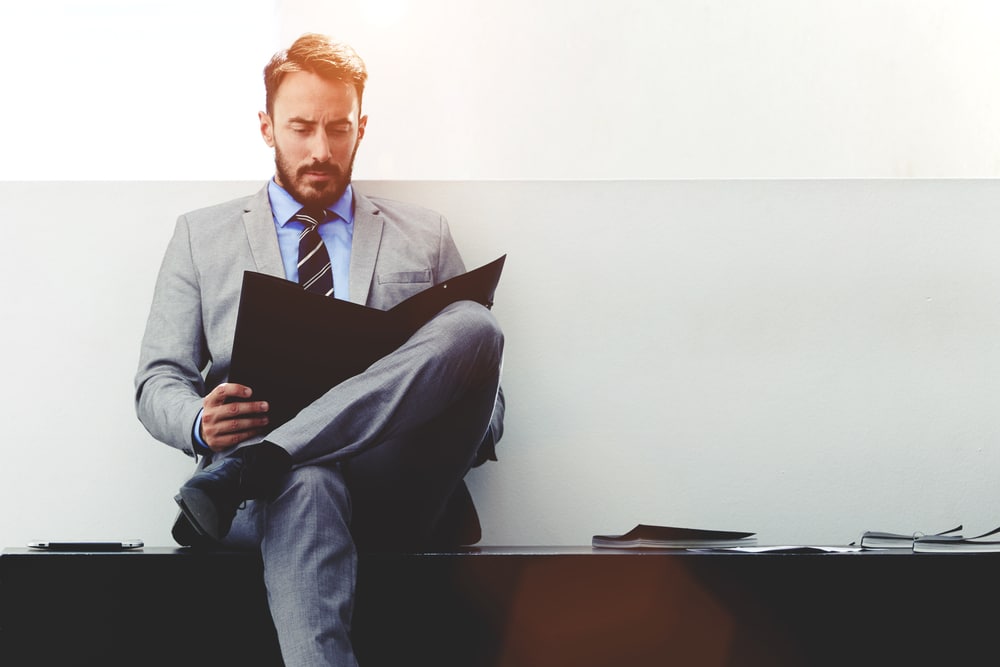 What to Include
A portfolio should include relevant examples of your work, an updated copy of your CV, awards, certificates, educational achievements and letters of reference. However, if you have been working in the same industry for a while, you may find that you have an extensive amount of documents. The key is to only include your best work and the achievements that show transferable skills. When deciding which documents to include, ask yourself if it applies to the industry and if it is relevant to the job you are interviewing for. Always take a tailored approach when cherry picking the documents to include.
Make It Personal Yet Professional
Personal touches make a portfolio stand out from the crowd. Add a photo of yourself, but always make sure it is a professional image suitable for a work environment. What you include, will of course, depend on the particular role you have your heart set on. If it is a social media related job, be sure to include any links to social channels you have built up or worked on and if you have a personal blog don't forget to include a link to it if the job is in the creative industry. Lastly, include a few short testimonials from clients you have worked with or previous employers that show off any positive traits.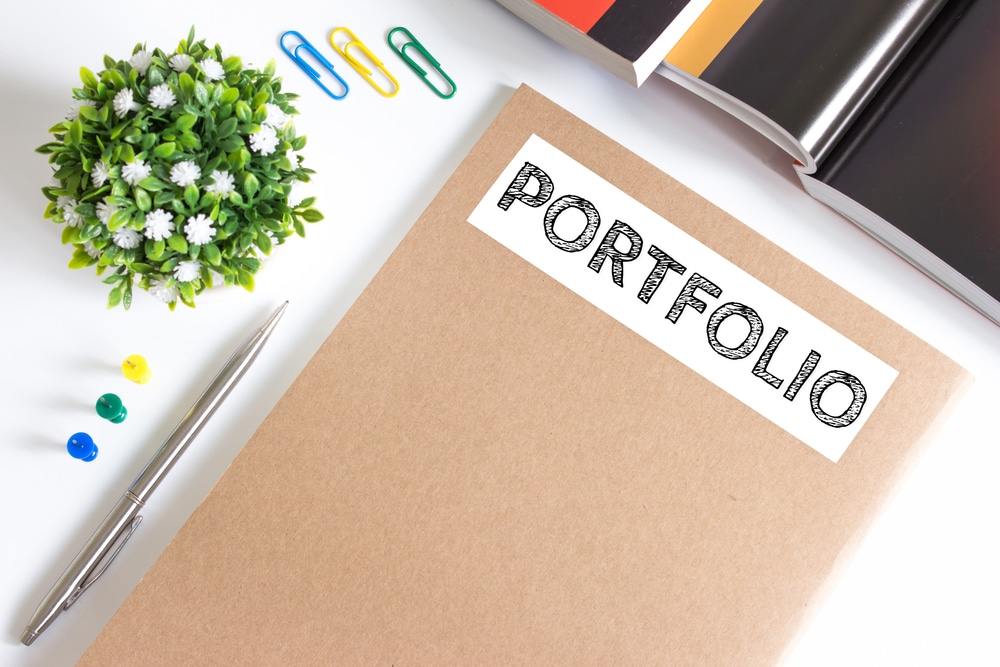 How to Structure It
Buy a sturdy ring binder in black and use dividers to showcase each section. Begin with a copy of your CV followed by a brief introduction that tells a potential employer why they should hire you. The first page should be an at a glance account of your career path so far, your education timeline and any academic achievements that make you stand out. Then include examples of your most recent work. Ensure that the pieces you pick showcase all of your talents and above all, show variety. Create a section following this for your testimonials and references. Lastly, prepare two physical copies of your portfolio so you can leave one with the interviewer.
Review It Regularly
Your portfolio should be ever-changing and as your career progresses, your portfolio should too. Before you attend an interview, always review the content of your portfolio and ensure it contains only your best and most recent work. Update any stats and include any new awards or achievements. If you are presenting an online portfolio or a paper-based one, make sure all of the links work and proofread it to eliminate any mistakes relating to punctuation or grammar. Lastly, does it look professional? Is the design of your online portfolio outdated? Is your paper-based portfolio looking a little shoddy? A clean design or a pristine paper copy is essential to make a great first impression.
Have you mastered the art of creating a professional portfolio? Let us know on Twitter at @viking_chat.