In this month's Fast Track series, we are speaking to
Bromak Recruitment
, who have given us an expert insight into how to write a successful CV and some of the most common mistakes made by job applicants.
What are your top 5 tips for a successful CV?
Keep to the point – ideally try and stick to two pages of A4 paper but don't miss important things out just to stop it going over two pages. Be punchy, don't waffle! Stick to the point and include key facts and anything that sets you apart from the competition.
Don't leave gaps and give accurate dates – if you went travelling for a year, say that! Leaving gaps in your CV and providing vague employment dates makes it look like you have something to hide. Recruiters will always question you about that gap, so it's best to be upfront about it.
Be honest – don't say you have a certain qualification or skill if you haven't, chances are you will get found out and it won't end well. Proof read your CV at least once, and get someone else to check it, make sure your dates, names etc. are accurate, recruiters see a lot of CVs, don't give them a reason to reject you!
Understand the job you're applying for
– make sure you have the necessary skills and qualifications to apply for the role, understand what is expected of the successful applicant and what you would need to do to get the role. Always conduct background research into the company and the role.
Use a notepad
to write down any important information.
Dave Brooks, Managing Director: "At Bromak Recruitment we often get people applying for jobs that they don't understand. We've had someone apply for a job as a Telehandler thinking it is someone who answers the phone. A Telehandler is someone who drives an all-terrain forklift truck which requires a specific qualification and experience…very different from someone who answers phone calls."
Make it look good – it sounds simple but make sure your CV looks neat, tidy and nice to look at. Just imagine your CV is amongst dozens of other applications so it's vitally important that you ensure it stands out, is easy to read, easy to understand and the most important bits of information 'jump off the page'. If the font types and sizes are not consistent and it's not formatted neatly the first impression might be sufficiently bad for them not to even read it.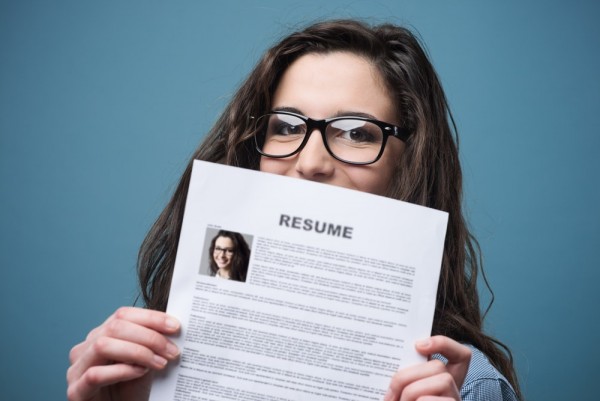 How should a successful CV be laid out?
There is no set template which should be followed when writing a CV, but there are some key points to follow:
Make sure you include your name and contact details at the top of the page along with a short personal profile.
Make sure you include the date, company and job title of each role you have been in. Make sure these are clear, easy to identify and in chronological order. Along with each job role, you should include a brief overview of your time and experience in that role, including any key achievements.
A lot of people spend too long explaining their job (which might be self-explanatory) and spend too little on their achievements, accomplishments and successes. Blow your own trumpet but ensure you only take credit for things you did, you only have to watch The Apprentice to see what happens when you take credit for things that were a team project or someone elses!
As we work across both temporary and permanent recruitment we see a lot of CVs from freelancers. We suggest bulking the information together if you've done a number of different freelance jobs. For example, rather than listing five jobs you've had in a five-year period list them all as one role 'Freelancer, 2005-2010' and then list the different companies and projects you worked on. This makes it clear you were a freelancer rather than looking like you have jumped around in different jobs.
What should be included in a personal statement?
This should be a short summary of you, what you have done and what you want to do, for example: 'I am an NHBC award winning Site Manager with eight years' experience in the house building sector. I am now looking to take the next step in my career and become a Senior Site Manager with a national, award-winning house builder.'
A personal statement could be what sets you apart from the competition, if other applicants have similar qualifications and experience to you it may come down to personality. Your personal statement is a great time to sell yourself and why you are perfect for this role, include any key information that is highly relevant to your application.
What are the most common mistakes in CV's?
Making it difficult to read – if your font is too small, or a funny font which isn't easy to read this could mean your CV gets put to the bottom of the pile. If it's not easy to follow your career path/progression or if the CV is six pages long this could also rule you out of the job.
Missing out key information – often we have to dig to get to the key facts, make sure you include any big achievements, any projects you worked on and their values if relevant. Don't be modest, if you achieved something that was beyond expectation or you smashed a target then make sure you put it down.
Dave Brooks, Managing Director: "Some people miss out information that could be key to them getting ahead of the competition, such as that they worked on an award-winning project or that they were the top sales person in their team for example."
Making mistakes – always proof read your CV before you send it out and ideally have someone else read it too. Check your spelling, employment / education dates and, in particular, the spelling of names and job titles.
Leaving chunks out – if there are gaps in your CV a recruiter or employer will spot this straight away, they then have to dig to find out why there is a gap. Save them time and don't miss parts out of your CV, if you do it could look like you have something to hide.