If you are relatively new to the working world, attending your first client meeting or delivering a presentation can often be a nerve-racking experience. Don't worry though – it's completely natural to be nervous as you are about to be placed in an unnatural situation. Feeling confident when meeting a client or presenting comes with experience and the more you get used to the etiquette and the order of proceedings, the more comfortable you will feel.
Whilst the vast majority of meetings are nothing like the boardroom session seen on The Apprentice, it is essential to be fully prepared, know what you are going to say and to understand what your role is within the meeting before you greet the client.
To help you with your first meeting, we have provided a number of tips in order to help ease your mind and feel fully prepared to deliver your presentation in confidence.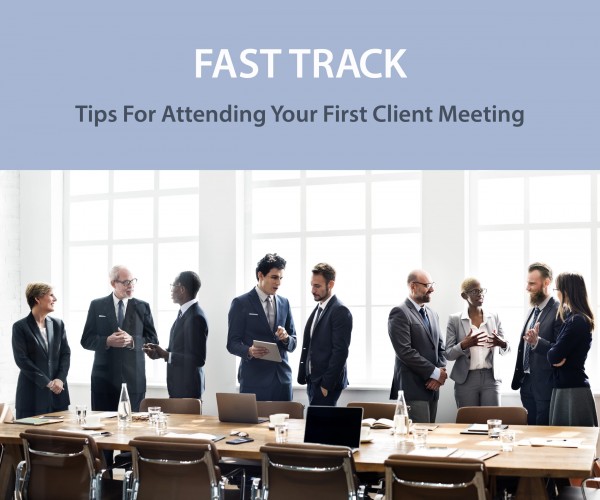 Properly prepare
Every member of the team should be assigned a role within the meeting. This can be taking the lead when presenting to the client or having a smaller role to talk about a specialist area.
Preparation for meeting a client is comparable to attending an interview for a job. No stone should be left unturned and be prepared to cover as much detail as possible. Remember that your client requires your expertise and they are looking to you for advice.
The main spokesperson of the meeting will create an agenda which will help to itemise each topic of conversation alongside an over-arching aim of the meeting. Once you are assigned a role you may need to create a PowerPoint slide or a set of notes.
The organiser will also email the participants an email reminder confirming the time and location. Remember to take a notepad and pen as you may be required to write down any creative ideas or key information.
Practice your delivery
Once you have your slides prepared and
your notes compiled
, book out a meeting room in order to practice your presentation. You may want to organise a run-through with the entire team as this can provide an indication of how long the presentation will run for.
Practicing by yourself will help your diction, and performing a run-through with your colleagues will yield some helpful tips. By trying your presentation out with those you are most comfortable speaking to, they can suggest improvements or even think of questions you may expect from the client.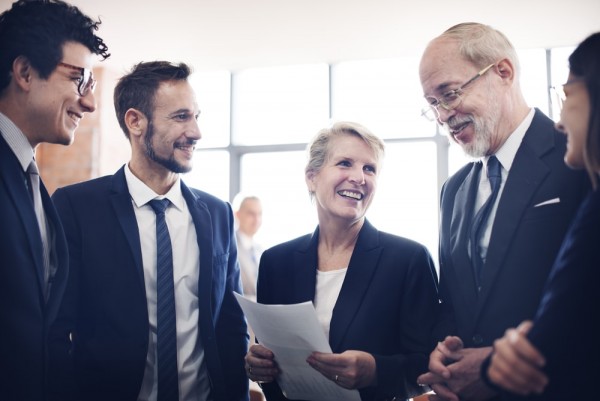 Embrace virtual meetings
Technological innovation is continuing to significantly benefit ways of conducting business. If your client is located in a different part of the country, it is wise to consider hosting a virtual meeting on programmes such as Skype and Join.Me. This will allow you to talk over a safe connection in which you can share and discuss slides.
Virtual meetings provide a cost effective means of communicating, however technology can be prone to cumbersome faults, so it is important to ensure your hardware and software is up-to-date and can handle video conferencing capabilities. Overall, virtual meetings are highly beneficial as they can help to increase productivity and significantly reduce expenses for both parties.
You should approach a virtual meeting in the same way that would in person. Make sure you dress smartly, practice your speech and be prepared to answer any unexpected questions. Internet connections can often lag so speak slowly and clearly. It is also important that you set yourself some extra time for any potential technological hitches.
Keep calm and deliver with a steady pace
It is imperative that you strike a balance between being informative and being willing to listen to feedback and sometimes read off-script. For example, a client may ask you a question and you have to be ready to answer it and be enthusiastic if they make any suggestions. If you're met with a question that you have little experience in, your colleagues will chip in ideas to help you.
Be aware of your body language
First impressions count so be polite and professional, but most of all be yourself. Use small talk before the meeting to ease into the situation. Throughout the meeting you should actively listen by making notes, maintaining eye contact and asking questions if necessary. By taking notes you are showing that you won't forget anything, which can help to build up a level of trust.