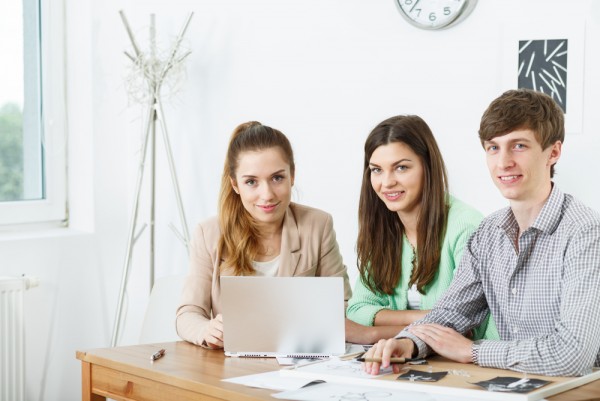 Whether you have just left university or are in a steady job looking for that dream opportunity, internships have become an increasing means of giving young workers a chance to gain practical experience within a particular industry. An internship is a fixed-term contract which allows the individual an opportunity to gain vital experience in the most competitive industries.
Employers tend to use internships as an opportunity in which they can assess a candidate's future potential. Although internships generally run for between six months and a year, they provide a multitude of benefits in order to progress in a chosen career.
Internships used to be stereotypically seen as unpaid opportunities which would often lead to nothing. Those days are now long gone and internships now provide a hands-on opportunity, which helps the individual to acquire new skills, with the potential of further opportunities.
To help you decide whether an internship can help your career, we have listed the top five benefits of starting an internship.
Gain an insight into the industry
At your place of work, you should keep a learning log or progress development sheet which will keep check of your progress and what skills you have learnt. Keep a
notebook
of your own self-development and note any important industry information which will be useful for your future career.
Keep in the front of your mind that you are only employed for a certain period of time, so you should take advantage of the opportunity. Ask as many questions as you can and ensure that you are fully clued up on the business and industry. If you work hard, impress, and showcase your knowledge, this will no doubt impress the bosses.
Develop a solid understanding of the business
Even though you could be employed for up to a year, you will be very much a part of the team. This will allow you to gain a solid understanding of the business, and how similar businesses operate. You will be able to gain a valuable insight into not only the department you are working with, but the wider departments, and how they collaborate to create a successful business.
Develop interpersonal skill sets
As well as learning about the wider aspects of the industry and the business, you will have the opportunity to take part in a wide range of projects. Generally, internships involve a heavy amount of admin work, so it is important that you have self-disciple, great organisation skills, and a great communicator.
Networking and gaining vital contacts
Taking part in an internship will allow you to meet high-profile influencers in your industry. If you are invited to events, meetings, social nights out, or showcases, you will have the opportunity to meet a wide-range of people, who can give you advice and offer valuable insight into the sector.
These contacts can be useful for future career progression opportunities, so make the most of any networking events.
Chance of an offer of employment
According to UK statistics, approximately 70% of interns go on to full-time employment with the company that they are working with. Whether your internship is for six months or a year, if you perform well then you may be in with a chance of achieving a full-time contract job.
It is important to remember that you are never guaranteed a job at the end of an internship. For the period you are working there, you must showcase your skill sets, highlight your willingness to take part in anything, and show a positive attitude to working for the business. If you work hard at highlighting these skills, then you will stand a good chance.