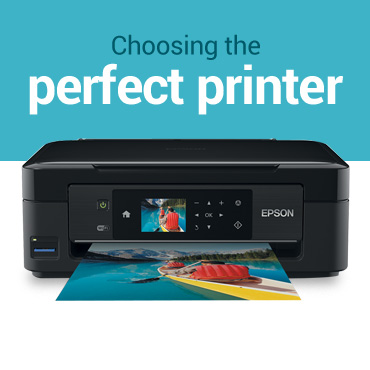 If you don't have a printer, you can find that you
frequently have to pester friends and family to print out your essential
tickets, booking confirmations and work documents.
While this can work on a short-term basis, it can pose
problems over time. For example, what if your go-to print guy has ran out of
ink or is not home? You could end up without your most essential documents.
That's why we recommend investing in a home printer, so
you'll always have access to printing facilities. But how do you know which one
to choose? Thankfully, our handy guide is here to help.
Inkjet printers
Inkjet printers are perhaps the most common choice for home
printers. This is because they're great all-rounders, offering great quality
printouts with affordable ink cartridges. The initial cost is similarly low
too.
If you are planning on printing photos, it's best to choose
an inkjet printer with specialist photo printing features. Generally, these
deliver higher quality photos and have handy memory card slots so you can print
your snaps without a PC or laptop.
However, inkjet printers can be quite slow at printing, so
they're not ideal if you're planning on printing multiple lengthy documents.
Laser printers
An alternative option are laser printers. These are usually
found in workplaces and offices, but can make great additions to a home office.
This is because of the high printing speeds they can achieve.
Laser printers are ideal for written documents, forms and
emails, but can struggle when printing photos. An inkjet printer is usually
preferred.
All-in-one printers
If you already struggle with desk space, you may be able to
free up some room by investing in an all-in-one printer.
Featuring print, scan and fax functions, the devices can be
a little bulkier than standard printers but they can help you save more space
overall. Plus, with them, your everyday tasks can be completed without the need
to connect and remove various devices.
General buying considerations
When in the market for a new printer, you should thoroughly
consider what kind of printing you will use it for. From here, you'll know
which type to go for.
However, you should also consider the operating costs.
Always check the price of ink cartridges for the model you're looking at to ensure
they are affordable. Failing to do this could result in you owning a printer
that is too expensive to use.
Discover the great
range of printers online at Viking today.