Early last year, the Telegraph reported that two-thirds of British workers were unable to regularly take just 20 minutes for their lunch break. While it can be tempting to use lunch to get ahead of pending work, you should be using this time to decompress and recharge for the rest of the day ahead. It's called a lunch break for a reason!
Using your break effectively is paramount to keeping you going throughout the rest of the day. So stop getting crumbs over your keyboard and wolfing down your lunch before you have the chance to enjoy it. With our quick tips, you can start cutting down on stress and increase your afternoon productivity.
Step Away from Your Desk
It all starts by taking the plunge and stepping away from your desk. Try to keep work-related items on your desk during lunchtime (including your laptop), meaning it's simply a matter of getting up and sitting away from everything to take your mind off of the reports and presentations that may be looming.
As we found in our procrastination research, taking a break away from tasks can mean you approach them with a fresh perspective later on. Don't leave your work mid-sentence, but try to pause at a stage that can be easily picked up after you spend your lunch break away. And be sure to take the full break, too. Know your company's policy on lunchtime breaks (they often stipulate when you can take them and how long for) and take the full time to take your mind off of things.
Connect with People
Lunchtime is a great chance for you to reconnect with your colleagues, especially those who may work in other departments. If your workplace has a canteen, be sure to socialise with those who you may not see regularly over the course of your working day. You might end up meeting people for the first time you've actually been working with for years!
Alternatively, you can set up lunch appointments to connect with specific people regularly. Some offices include gym membership in their employee benefits, and lunch is the perfect time to have a quick mid-day workout. That way, you both get some exercise and keep each other from bringing up work while on your break. Sometimes, all it takes is a new pair of trainers to get more active.
Stay Informed
You may not have the chance to stay informed with the news during your work hours, so your lunch break is your opportunity to relax and catch up on world events. Whether it's with a newspaper, watching the news in the office canteen, or scrolling through social media on your phone, it's important to know what's going on in the world around you.
TED Talk videos are one of the best ways to stay productive while away from work, as they are brief but informative talks about specific subjects. There are also news-recaps and bite-sized lecture playlists on video platforms such as YouTube and Vimeo that mean you can stay informed and learn something new every day.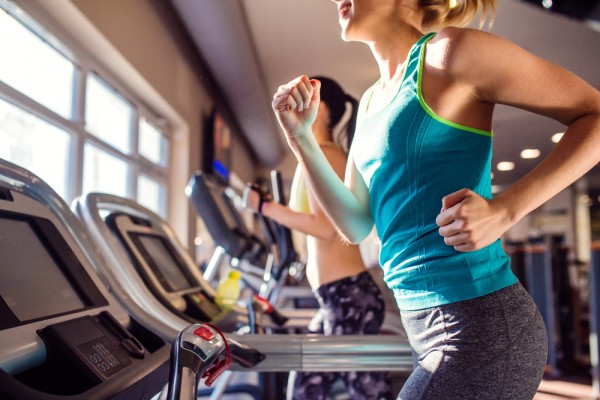 Enjoy a Side Project
Your lunch break is an opportune time to start a brand new project or activity. With a scheduled break every day, you can set this time aside for practically anything, from something as simple as picking up a book to getting creative with arts and crafts or long-term projects like starting your own blog.
This is also another chance to get to know the colleagues you may miss out on during your day-to-day work. Why not team up with two or three friends to establish a reading group that meets every week? Or kick-start an events-planning team to organise social events for the whole company. If you have an idea to set something up, see if any of your fellow workers may be up for it as well.
Plan Your Break
It may sound simple, but perhaps the most important part of having a productive lunch break is knowing what you want to get out of it. You can take some time to relax, or connect with colleagues, or have some personal time to yourself, but you'll rarely be able to do all three in one break.
If you have a regular work schedule, try planning your break activities so that you're getting the most out of anything you choose to do. Perhaps you have a weekly company meeting away from your desk ahead of lunch. Use that day to work on your blog or any other personal computer work. On the other hand, if you're due to complete a batch of reports in the morning, use your break to socialise with others for a change of pace.
How do you spend your breaks at work? Do you feel the burn or curl up with a book? Let us know on Twitter at @viking_chat.