Decor
Home offices typically have white walls that let accessories
do the talking. This gives you the flexibility to change things up when the
mood takes you, and also creates a sense of calmness and clarity that can help
you focus and de-stress.
Hang art that inspires and interests you, and make the space
feel like your own. For practical and aesthetic reasons, it's also a good idea
to have a clock on the wall.
Inspiration boards
As well as artwork that stirs your creativity, you need a
platform for the latest things to inspire you. Whether it's a fabric sample, a
print ad you love or a photo from a recent event, display it prominently and
keep it at the forefront of your mind, sparking new ideas.
Hang a large noticeboard
directly above your desk and pin the latest and greatest things to inspire you.
Whenever you experience creativity block, you'll have a fresh source of motivational
material to look to.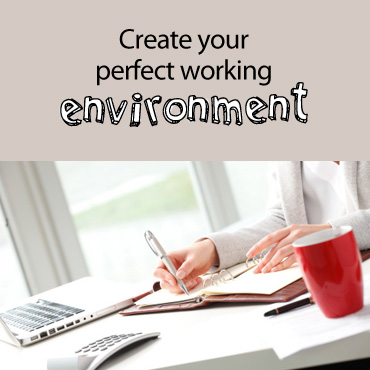 Whiteboards
When inspiration strikes, you need to scribble everything
down as soon as possible. Using a whiteboard
rather than a notebook means your ideas are more prominent, and gives you a
great platform for brainstorming.
Your desk
The desk
is at the heart of your offices, so choosing something both practical and
stylish is crucial. You'll need room for your computer, as well as space to get
tactile with materials and hands-on with paperwork. An L-shaped desk, with two
dedicated work zones, is a good choice.
Look out for built-in storage as well, so you can keep
everything close at hand. It's much more convenient, supporting work flow to
keep your mind on track.
Place your desk perpendicular to a window, so you can enjoy
natural daylight without straining your eyes by facing the rays. To prevent
screen glare, simply angle your monitor away slightly.
Work zones
Creating small, distinct work zones within your home office
will allow you to enjoy a change of environment without the hassle, so
switching up your thinking and looking at problems from a new angle is easy.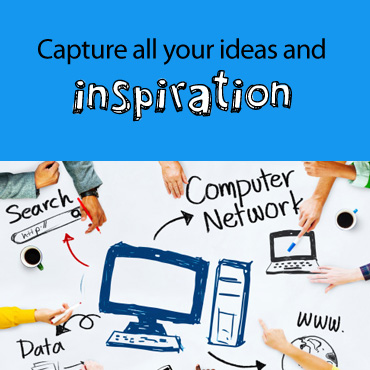 Use furniture to break up the room. Two short bookcases are
great for sectioning off a reading zone, where you should have a beanbag,
cushions and a lamp. And how about having a standing desk as well as a seated
desk?
What do you use to
inspire creativity in your home office? Let us know in the comments below!