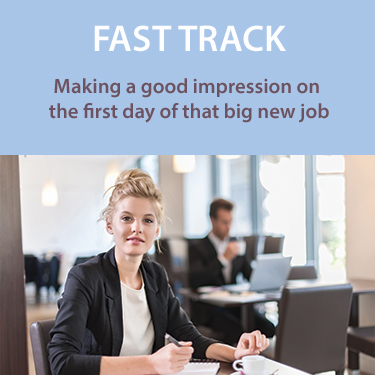 Some might say that's the hard part out of the way, but walking into a new workplace as a fresh graduate is a daunting prospect. You want to build on the good impression you made during the interview process and reassure your new employers that they made the right decision. Here are a few pointers from us to help you get off on the right foot.
Plan in advance
To minimise the chances of anything disrupting your first day at work, begin planning the week before you're set to start.
You may have travelled to the office for your interview, or even know the area well, but have you made the journey at the right time of day before? If not, try to find out if you need to make any adjustments by testing your route at the time you'll be travelling on your first day.
Hopefully you will have sussed out the dress code during your interviews or it may be prescribed for you, but don't be afraid to call the HR department to ask if you're not sure what to wear. Remember that it's better to be overdressed at first than appear scruffy or unprofessional. Make sure the clothes you will wear on your first day are washed and dried in advance.
Getting into a daily routine around your new working hours might be a drastic change compared to what you are used to. Start going to bed at the right time – particularly if your body is accustomed to student hours – and accept that afternoon naps are about to become a thing of the past.
Get it ready
Getting ready the night before your first day is the best thing you can do to keep stress levels down come morning. Get your outfit together, iron anything that needs it, polish shoes, and declutter the bag you'll be taking.
Check the weather to see if it will it affect what you wear or disrupt your transport. Make sure you know your route and prepare tomorrow's lunch (whatever you do, don't go for something strong smelling like tuna or egg sandwiches).
On the morning, wake up early, shower and eat breakfast since lunch could be further away than you expect.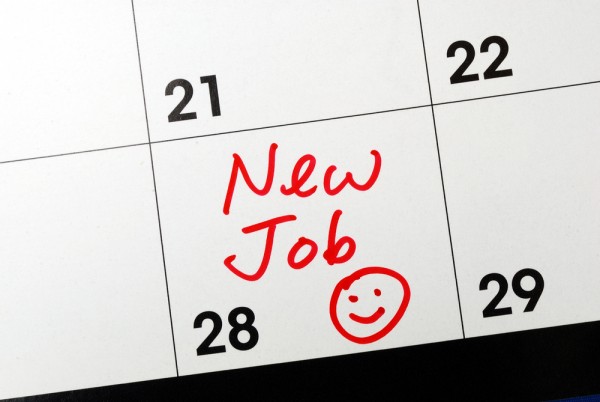 Get in the right frame of mind
Though nerves and excitement are both natural, there are a few things you can do to take some of the pressure off. Small talk is inevitable, especially in the early days when you're getting to know your new colleagues, so prepare a few topics in advance as well as a short "blurb" about yourself. Do bear in mind that many of your new co-workers will have been in the workplace for years, so keep university stories out of the picture.
Listening is the absolute most important thing you can do in these early days, but don't be scared or feel silly for asking questions. You won't be expected to already know everything and your manager would most likely prefer it if you didn't claim to; you might have big ideas, recognise things that can be done better or see mistakes being made but keep these to yourself for the time-being.
Finally, be professional and open, enthusiastic but not excitable. Be reserved with your sense of humour at first, let people get to know you a little bit and get a feel for the boundaries within your particular workplace's culture before getting too carried away.
Be punctual and prepared
With advance preparations, being punctual shouldn't be a problem but if anything does go wrong call your workplace immediately. Arriving ten to fifteen minutes early should be sufficient – any earlier and you might start to feel awkward, especially if there is no one in to show you your way yet.
What to bring:
A new notebook and pen (that works!)
Lunch – but if you are invited out for lunch with new colleagues then it can wait till tomorrow
A nutritious snack or two – to see you through in case lunch is later than expected or for later in the day to avoid an afternoon slump
Water bottle
Money
USB stick
Documents –

Passport,

National insurance card,

Proof of your address (eg. electricity bill),

P45 (if you have one),

Driving license (if you have one).
You may or may not need all of these things but it's better to be prepared.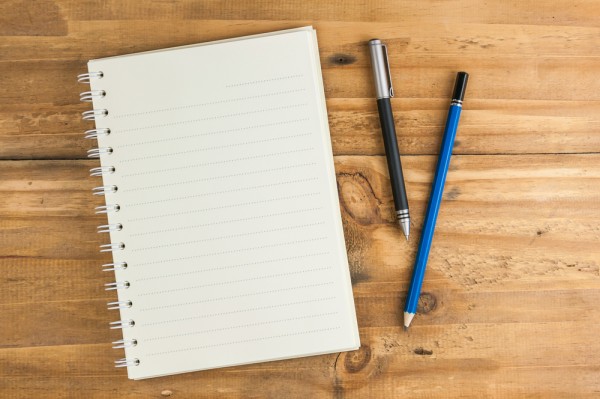 Show your work ethic
First and foremost, leave personal business out of it; put your phone on silent and keep it away at least until lunch, and if you're online then stick to work and only work.
Usually you will be given set tasks during your first day at work to get you started. Once you have finished a task, let the relevant person know you have finished and ask what comes next. Whatever you do, don't sit and wait for the next task or person to come to you.
Likewise, don't be the first to ask about or go for lunch or be the first person to get up and leave at the end of the day. Don't get hung up on staying late on your first day but do gauge how it is in your new workplace – if absolutely everybody stays late then you should too. If people start to leave then don't feel guilty for going home too; you risk burning out if you overdo it at this stage. There's a lot of information to take in on the first day of any job so go home, reflect and process what you've learnt and get an early night. But on the other hand, if you're invited out for work drinks then say yes!
Don't burn out
There is a lot to take in during these early days at work. You'll almost certainly feel overwhelmed by the amount of information on your first day so writing down important or useful points is the only way to be sure you'll remember.
Consider keeping non-work social engagements during your first week or two to a minimum to allow your recharge each day and get into a routine.
Are you a manager? Let us know what you think new starters should or shouldn't be doing on their first day over on the Viking twitter @Viking_Chat