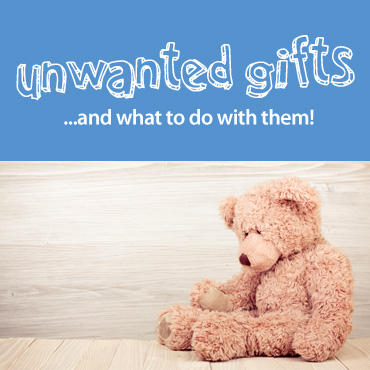 According to an Oxfam Ireland survey, 83 per cent of Irish adults received an unwanted Christmas present in 2014. The most unpopular presents were clothes, beauty products and books. Did you receive any undesirable gifts over the festive season?
Many people will simply keep their gift due to feelings of guilt, but there's no need to feel bad about getting rid of a present that missed the mark. Leaving it on a shelf to gather dust benefits no one!
One of the best things to do is return your item. If a gift receipt was supplied, it's likely you can get a refund (cash or store credit) or an exchange – as long as you're within the stated returns period. Without a receipt, there's still a chance you can get an exchange, so check the store's returns policy.
If you can't make a return or exchange, consider reselling your item. You'll unite your gift with someone who appreciates it, while eliminating clutter from your home and making money! Compare the fees and selling prices on sites like eBay and eBid to get the best deal.
Of course, you can also sell your unwanted Christmas gift via classified ads. This is especially useful if you're getting rid of bulky items like bicycles or items of furniture. Buy an ad in your local paper, or try an online alternative like DoneDeal.
Another option is putting aside presents for regifting – this will save you hassle and expense in the future. This is ideal if you know someone who'll love the item, or want to keep a stockpile of last-minute gifts for kids' birthday parties. Just don't make the faux pas of returning the gift to the giver!
Feeling generous? Hold onto the items for an upcoming school raffle or shoebox appeal, or donate your presents to a local charity shop. Oxfam's Michael McIlwaine said: "No matter how small the donation, every little helps. It takes just a moment to bag an unwanted item but it could change a life forever."