If you have just set up your own business, then you may be considering where you are going to have your office. According to UK national statistics, almost two-thirds of UK businesses are now run from home, which in the long-run, helps to reduce costly outgoings for office rental space.
However, for many business owners who work from home, it can often be difficult to divide work life and home life. Therefore, it is important that you have a dedicated work environment that is practical but also one which you can walk away from at the end of the working day.
Working from home has a multitude of benefits, but it is vital that you don't fall into the trap of being too relaxed in your surroundings. You have to create a perfect balance between being convenient and not too relaxed and homely.
With this in mind, we have compiled a list of our top 5 tips which can help you to create a practical working space in your home.
Decide on your location
Whilst you are beginning to plan your office, the first thought that will likely come to mind will be the location. If you live on your own then this isn't usually much of a worry, but if you have a family, it is important to have a dedicated work area away from the hustle and bustle of looking after the kids.
However, it is essential to not feel cooped up in your dedicated office space as this will make work feel like more of a chore – rather than something that you love.
If you are looking to create a purpose-built outbuilding in your garden, specifically for an office, then it's important to consider the time it will take to build, decorate, and install electrical wiring. This can often take considerable time, but the benefits are significant as you can add value to your property.
If you don't have a dedicated room which can you re-purpose, choose a quiet spot in the house where you will not be disturbed. Choose a room that is open and airy, but not too bright so that it causes glare on your PC screen.
Adopt the right attitude and be disciplined
When you have made the decision to work from home, it can sometimes be easy to slip into the mindset of becoming complacent and spend time procrastinating. Be disciplined when it comes to getting ready for work as this will influence your productiveness throughout the day. Adopt a set working time just as you would in any other office job.
Organisation is also incredibly important to any successful business and is paramount to your state of mind. Complete your office space with accessories such as
desk organisers
, which can help put your mind at ease and enable you to stay focused.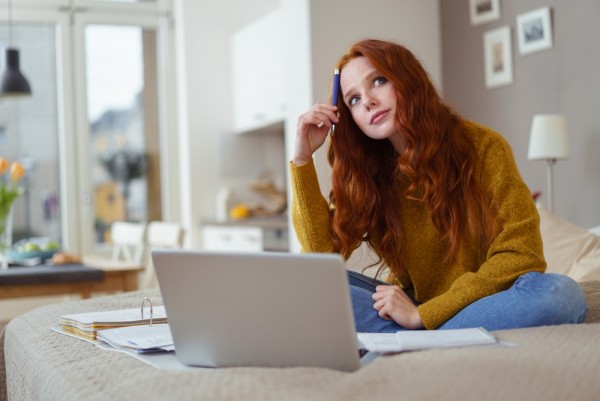 Fill your office with comfortable furniture
One of the most important rules of owning a home office is to find a good chair and desk. Whether you have a dedicated room as an office or a purpose-built outbuilding, you could be working there all day, so it is vital to feel comfortable – just avoid a TV!
You should ensure that your chair, desk, and lighting is all set up correctly to benefit your health. Posture can often be altered by a poorly adjusted chair and eye strain can be caused by poor lighting or the positioning of your PC. Keep spaces clutter-free and use effective storage.
A room with a view can certainly help your mood!
Think about technology
Whilst designing your office space you should consider what technology you will require. You will more than likely need either a PC or laptop, landline, printer, and stationery. Smart devices are ideal for home workers as they are portable and can easily be taken to meet customers if needed.
Separate your home and work technology by using a different landline number and mobile device. You should also consider using an IT support company who can guide you through what to do if you have any faults with internet connections or hardware.
The beauty of Wi-Fi is that you don't have to use many bulky cables to connect your devices together. You should also contact your internet service provider and investigate what packages they sell for home businesses.
You are helping the environment
One of the main benefits of working from home is that you are helping the environment. You won't face a long commute, you can turn on the heating whenever you feel cold, and you are ultimately saving a huge chunk of money. More importantly, it helps your well-being so you can create a much easier work/life balance.