Getting the best out of your employees often comes down to how engaged, happy and motivated they feel on a day-to-day basis. More and more companies are prioritising employee happiness, after all, studies show that a happier workforce has a direct effect on increased productivity and sales. A happy worker is a productive worker, so with this in mind, we've come up with six employee happiness hacks to put into practice in 2018.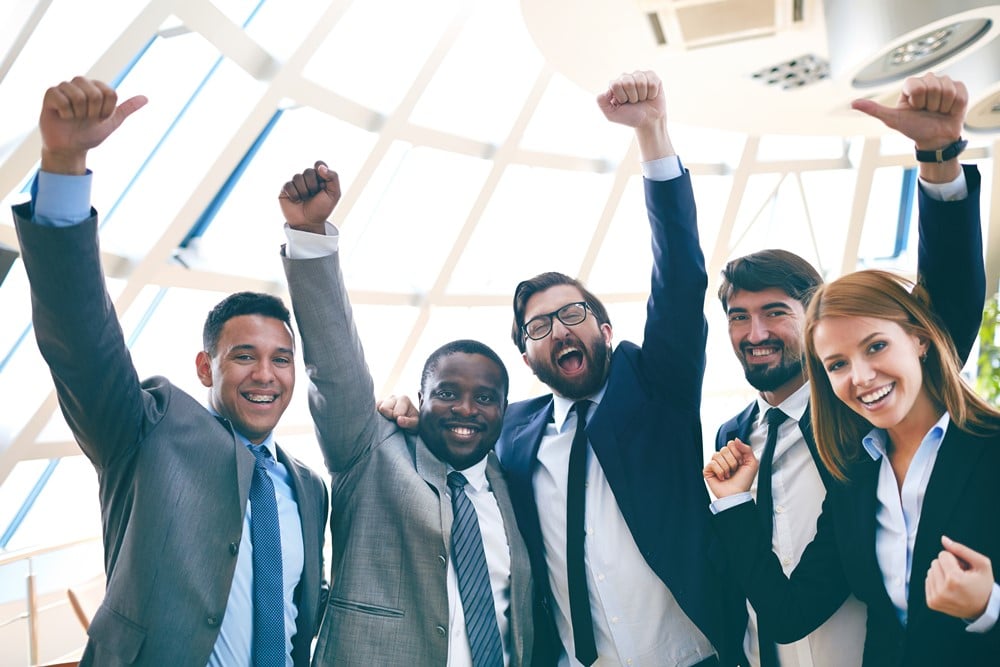 Celebrate the Small Successes
One of the simplest ways to increase employee happiness in the workplace is to focus on recognition. It's no secret that rewarding staff achievements with praise is a sure-fire way to boost morale, but if you are only celebrating the big successes or reserving praise for quarterly award ceremonies, there are plenty of ways to take your employee recognition strategy to the next level. While celebrating milestones and sizable achievements will make employees feel valued, making recognition a regular practice will create a more positive office culture. This can be anything from a thank you in person to a weekly email that highlights achievements no matter how small.
Peer-to-Peer Recognition
For some companies, the key to a happier working environment lies in introducing a peer-to-peer recognition scheme. Employees value feedback and recognition from fellow colleagues just as much as they do from their Boss. Peer-to-peer recognition increases the sense of team spirit and creates a strong bond between teammates which can, in turn, have a positive effect on your business or brand. Developing friendships in the workplace can increase employee happiness and research shows that employees that have a best friend at work are 27% more likely to report that their opinions matter at work. Introduce a communal notebook where employees can jot down praise for their fellow employees.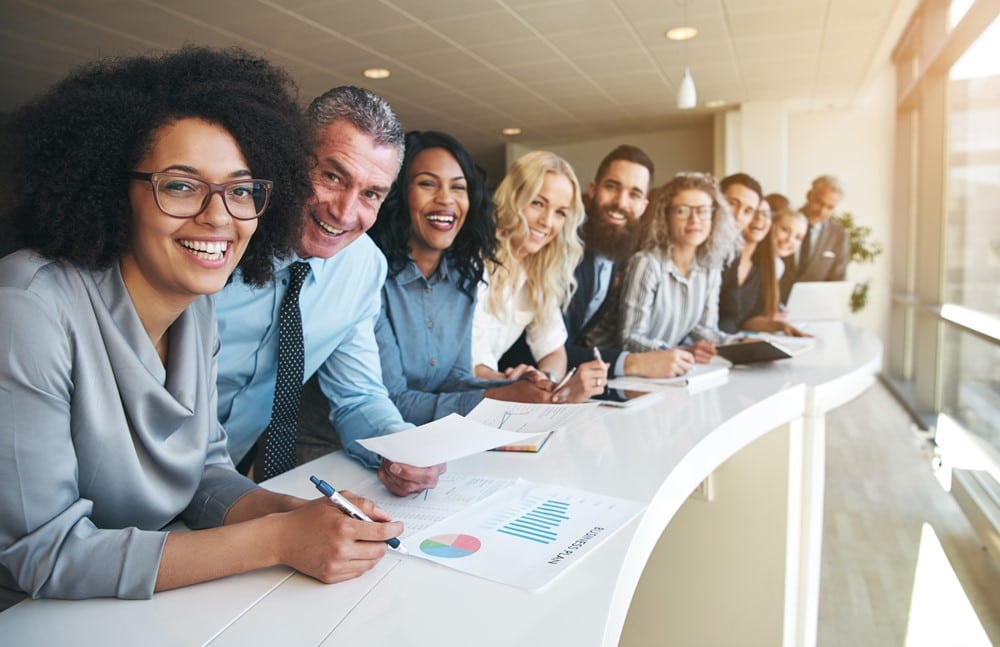 Flexible Working Hours
According to this study, boosting employee happiness comes down to flexible working hours. More and more companies are recognising the benefits that come when they provide employees with the option to work remotely. Employees today want a better work/life balance and giving workers more control over the hours they spend at their desk provides freedom from the traditional 9 to 5 workday. Allowing employees to work from home when they need to shows them that as a company, you care about the other responsibilities they have outside of work and as a result, they feel valued.
Sharing is Caring
Cultivating a positive company culture could be as simple as keeping employees in the loop. If you have demotivated employees, making the extra effort to inform staff on the latest company developments is one of the easiest employee happiness concepts. Create a company newsletter that details the latest company news and update staff members on the latest developments. Are you transparent about company goals? People bond via common goals and every employee in your company should be on the same page. However, in order to do this, employees must be aware of these goals. Management should create excitement around the company's aims and dedicate time to showing employees how their day to day duties work in harmony with the company's top line goals. The key to this is to ensure that employees at all levels are involved in the overall understanding of company strategies.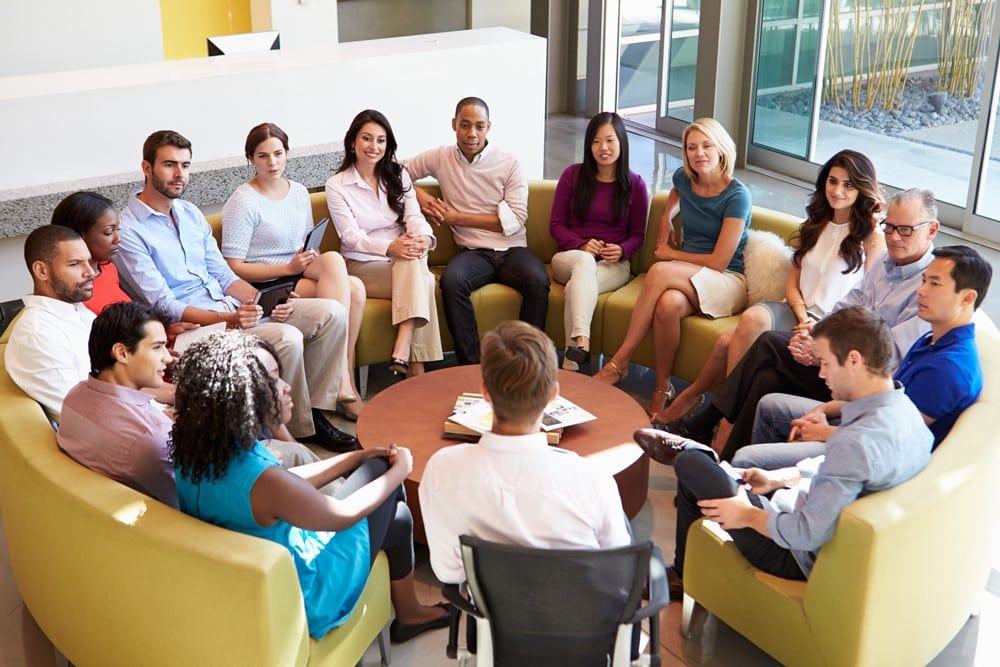 Broaden Their Skillset
A happy employee is an engaged employee so how do you turn an unproductive employee into one that is challenged? Give them the opportunity to learn something new and develop their skills as a team member. Perhaps they have shown an interest in boosting their knowledge in certain areas of the business such as account management or copywriting? Encourage employees to spend time with different team members learning about the various roles of their fellow colleagues.
Introduce Weekly Perks
Lastly, don't forget about those little office freebies and perks that can make a big difference to overall employee happiness. Dress down Fridays, bring your pet to work day, free breakfast Friday, lunchtime yoga, meditation or breakout sessions are all part and parcel of making your company the best place to work.
How do you prioritise employee happiness? Let us know on Twitter @viking_chat.