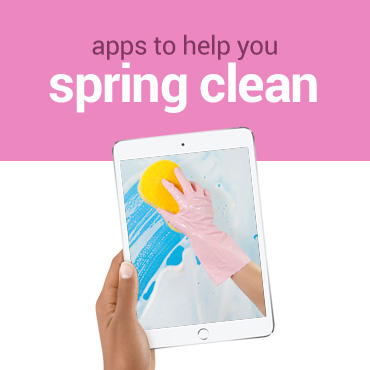 For those who like to prioritise…Tody
Price on iTunes: €2.99
It can be difficult keeping on top of a long list of chores,
as well as deciding what should be focussed on if you fall behind. The Tody app can
help.
Using the app is simple – just write down the tasks you want
to complete, detail when you would like to do each one and assign them to
separate rooms of the home (this last point is very important, as we will
explain shortly).
Sounds just like writing a list of chores, right? Well, the
unique feature of Tody is that every task is accompanied by a progress bar.
This informs you how many days you have left to complete the chore, or how many
days overdue a task is.
Progress bars also feature on areas of the homepage, so you
will be able to instantly see which room needs the most attention.
For those who are environmentally friendly…Green Shine
Price on iTunes: €2.99
Download the Green Shine
app and take a huge step towards protecting the environment and ensuring
your home is sparkling clean.
The app provides you with tips on how to complete a huge
number of common household tasks in a healthier, safer and more environmentally
friendly manner.
It's easy to use too, as each task is accompanied by a list
of things you need and a step-by-step guide for achieving the best results.
For those who are gamers at heart…EpicWin
Price on iTunes: €2.99
If there is someone in your home who would rather play
videogames than doing household chores, meet them half way with the EpicWin app.
Just like many other cleaning apps, EpicWin allows you to
create a to-do list. However, the hook is that completing a chore will see
created characters being rewarded with XP.
Anyone familiar with role-playing games will know that this
XP will help the avatars get stronger, go further on their quest and earn
sought-after riches over time. Who thought playing games could be so
productive?
Do you use an app when
starting your household chores? Share you tech-friendly routine in the comments
below.