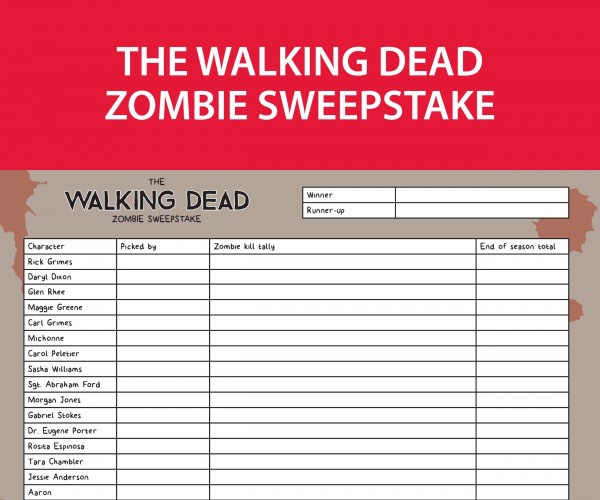 Here at Viking we can't wait for the new series of AMC's The Walking Dead. Over the last few years it has quickly become an office obsession, with everyone desperate to talk about what happened in each and every episode.
Since we're such big fans of the show, we started our very own office zombie sweepstake last season to see which character would come out on top in the fight against the undead horde. It proved so successful and competitive that even our employees who weren't die-hard fans were eager to play. As a result, we've decided to share our game this year so you can play along with your own friends, family and co-workers.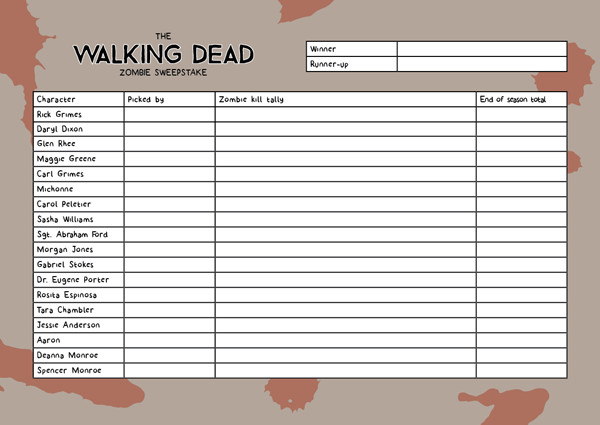 The rules of the game are simple:
Print off our character and score sheets found at the link below.
Cut up the names, fold them, and put them in a hat.
Have each friend, family member or co-worker choose a name at random – this will be their character for the season.Note: if there are characters left over, recruit more members to your game or have each entrant pick a second character.
During or after every episode, tally up each character's on-screen zombie kills.Note: if you find the score sheet isn't big enough, you may want to make your own using a whiteboard and markers. We used our own dedicated flipcharts – things got that serious!
At the end of the season, add up each character's total zombie kills – the player who selected the character with the highest score wins.
You can also tweet your progression each week using the hashtag #ZombieSweepstake
If you want to up the stakes and promote some friendly office competition, you can group together and determine a prize for the winner. Last year we banded together to buy the winner lots of zombie and monster themed sweets and stationary!
Have fun and enjoy the new series!
You can download the Zombie Sweepstake PDF here.