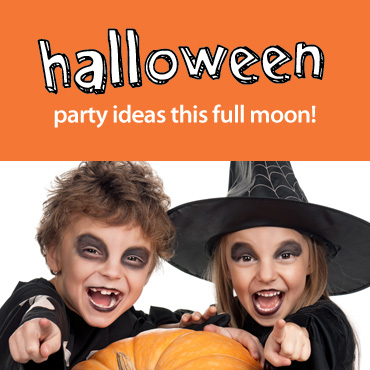 Looking to celebrate all things spooky this October 31st? Cut the cost and have fun with preparations by following our guide to the ultimate DIY Halloween party!
Food and drink
You'd be surprised how much food can be transformed into scary snacks. Get your hands on shaped cookie cutters to make bat sandwiches and ghost cakes, mould popcorn with syrup to make mini brains, and add jack-o-lantern carvings to oranges.
Another great idea is icing gingerbread men with skeleton, witch, vampire or mummy designs. You could also make dirt pie, featuring ground-up biscuits and gummy worms, and serve mummy pizzas made with cheese strips and olive eyes.
For an adult party, you might prefer some sophisticated pumpkin dishes. BBC Good Food has recipes for pumpkin pie, pumpkin soup, pumpkin risotto and more.
Drinks can be just as spooky. Serve red- or green-coloured punch in a black bowl that doubles up as a cauldron, filling with plastic creepy crawlies and hand-shaped ice – simply put a water-filled latex glove in the freezer. Rim glasses with sugar dyed orange, black or red.
Decorations
Create a haunted-house feel with webs, cut like paper snowflakes from black bin bags (instructions here), adorned with pipe-cleaner spiders.
You and the kids can also cut shapes from coloured paper and adjoin with string to make Halloween bunting, or make a paper 'doll' chain featuring ghosts.
Balloons are one of the most versatile decorations. Use a permanent marker to make everything from skull to vampire designs, or drape with a decorated white bin bag to create a ghost ready for hanging.
Costumes
There's no need to visit the fancy dress shop and spend a small fortune; you can make a great costume with just a few pounds and a little imagination. Create a skeleton costume by attaching paper bones to plain-black outfit, use bandages or toilet paper to transform yourself into a mummy, or draw any design – such as a jack-o-lantern – onto an old T-shirt.
How else will you be scaring your Halloween party guests? Share a comment below!