Last month, in our Tomorrow's Leaders series, we met with Edward Relf from Laundrapp to find out how he's changing the laundry business by bringing an Uber-level of convenience to a chore many of us face at the end of a tiring week.
This time, we'd like to introduce Calum Brannan from No Agent, another company looking to change the tried and tested way of things, this time tackling the letting agent market. We caught up with Calum to find out about how his business career started at the young age of 15 and how he approaches bringing innovation to his workplace.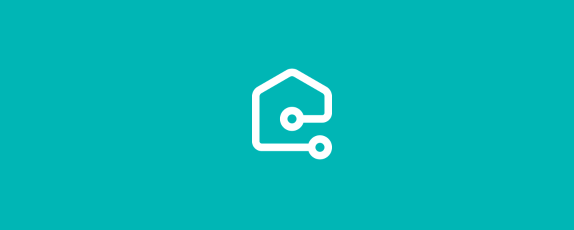 What's your career story in a nutshell?
At the age of 15 I started a social network from my bedroom and somehow managed to grow it to 500,000 users. That was the defining moment for me as it lead me on a path of quitting college and moving to London at 17 to work for some real industry pioneers. I then went on to form a 'proper' business with my then mentor James Leavesley. We launched CrowdControlHQ which provides enterprise social media risk management software to big businesses (as well as police forces and banks).
Onwards from CrowdControlHQ, which I always describe as my on-the-job MBA, I then took some time out to figure out what was next. Bringing me to present day and No Agent.
What has been your proudest career moment, so far?
In all honesty it has to be the people we've managed to assemble for No Agent. I've worked with some incredibly bright people in my career so far but the passion and commitment to our vision from every single member of the team is a great motivation to plough through on those tough days.
Describe your workspace. Are you tidy, or do you work in organised chaos?
My ideal workspace has enough room to spread out as I'm quite visual. I excel in an open atmosphere and could never imagine locking myself away from the team, even as we grow. It's great to see innovation happening in front of your eyes and being there to celebrate wins and equally support each other through the tougher cases.
Tea or coffee?
Tea with far too much sugar with my lovely granny responsible for my chain-tea drinking.
Which stationery item could you not live without?
My red Moleskin beats any fancy to-do list app (even if Helvetica is much easier to read than my handwriting).
Who is your business idol, and why?
I'd say I look up to people like Richard Moross the founder of Moo.com. He was launching his business around the same time as I was leaving home to venture off to London. I admire how he took a simple concept and gave it a whole new lease of life using technology. A similar goal as to what we're trying to achieve with No Agent.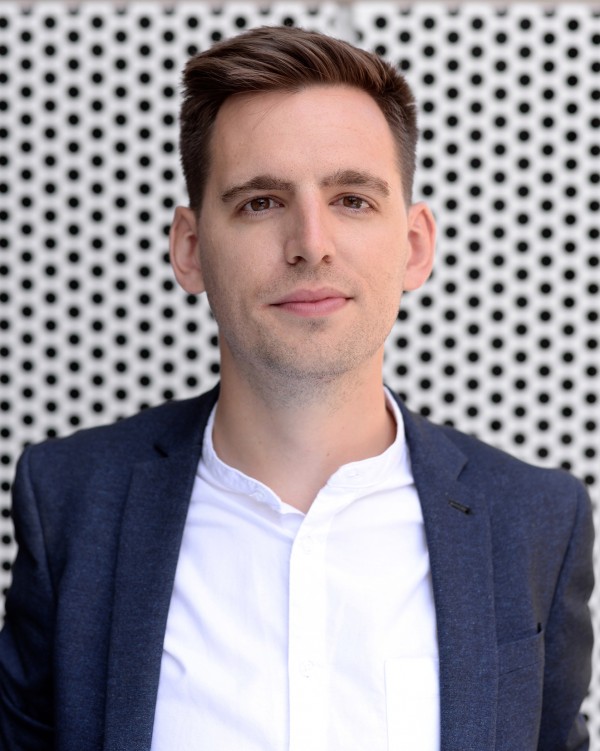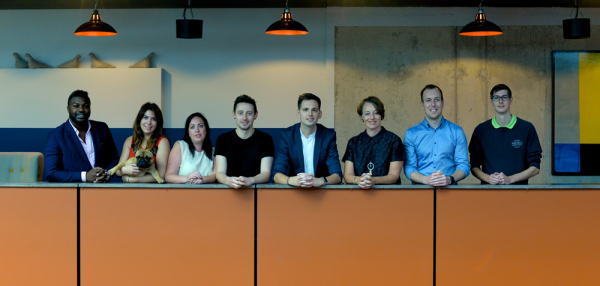 What's the best thing No Agent has allowed you to do?
Prior to No Agent I was a prolific Rightmove browser. Not only are we solving some real, current issues impacting society, but I'm also getting to look around other people's houses and get paid for it!
Which workplace habit can you not stand?
Poor manners and broken promises. This is a fundamental piece of the No Agent DNA. Great customer service and delivery when we say we're going to.
What advice would you give to people starting their own business?
Understand the problem you're trying to solve, listen to as many bright people as you can but use your gut instinct to guide you.
How do you switch off?
Taking my nine-month old French Bulldog out of London to run around somewhere green and vast. Admittedly, he's not the biggest fan of running around, but it's nice to escape the big smoke every now and again.
Want to be featured in our Tomorrow's Leaders series? Get in touch with us on Twitter at @viking_chat.