Last month in our Tomorrow's Leaders blog post, we spoke with Vincent Efferoth about his great new alcoholic tea blend company, NOVELTEA. This month we chatted to David Bird, Co-Founder and Creative Director at Online Mortgage Advisor. Online Mortgage Advisor is a digital platform that aims to help everyone get on the property ladder, no matter what their background. Here is what David had to say.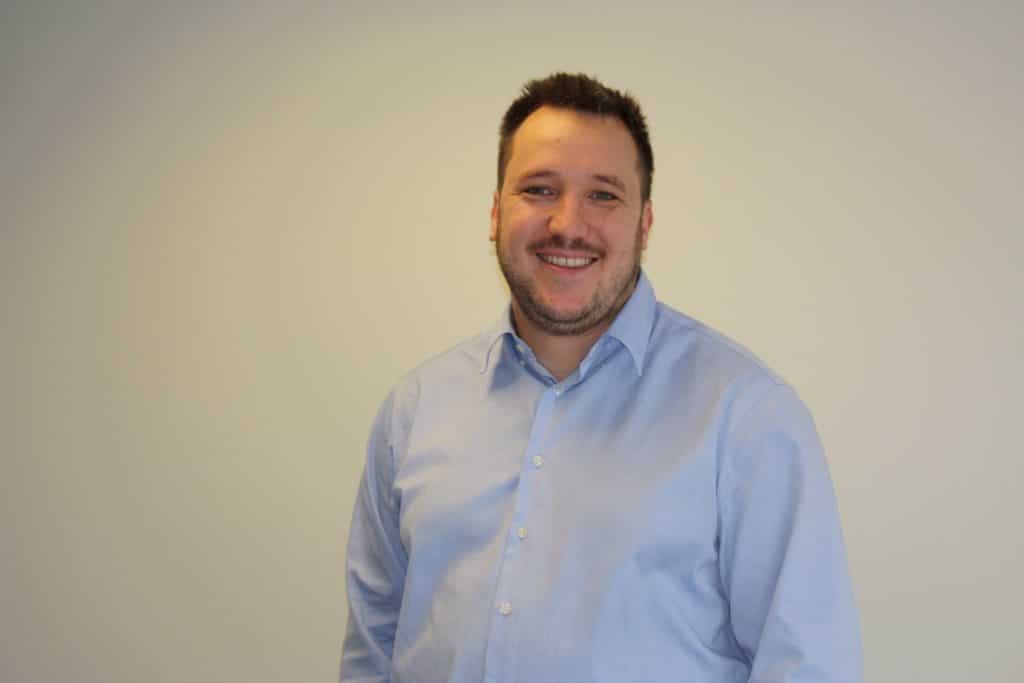 What's your Career Story in a Nutshell?
My Co-Founder Pete and I taught ourselves web development and built a mortgage website in my spare room. Pete has a background in finance and all things mortgages, while I had been teaching myself internet marketing in my spare time.
The tail end of the recession was when we got started. Banks weren't lending, there weren't many brokers, and nobody wanted to give anybody that wasn't a typical, straightforward customer the time of day! We wrote content for those people that weren't finding answers to their questions with mainstream lenders and advisors. People with bad credit and self-employed professionals were our main focus in the early days.
We went from strength to strength from there, building up a network of brokers with different expertise across the UK and investing in technology to help us maintain a high level of quality while we scaled up.
We now have a highly customised version of salesforce, which we've invested heavily in, and an accredited training academy. On top of that, we have a network incorporating more than 150 expert brokers across the UK with expertise in a wide variety of areas.
What has Been Your Proudest Career Moment, So Far?
It's genuinely hard to say as there are so many proud moments. A few spring to mind, like the time we celebrated by cracking open a bottle of champagne when we had our first enquiry many years ago!
Moving into our first office (a tiny box room) is another standout moment for me.
When I hear about how helping customers find the right expertise (when they've been let down elsewhere) has made the difference and changed people's lives, I feel a sense of pride. Examples include customers moving on to get their dream house they never thought they'd get, or customers who we've helped avoid repossession. Hearing stories like that reminds me why we started the business all those years ago.
Describe your Workspace. Are you Tidy or Organised Chaos?
I'd call it organised chaos. People often talk about my "mess radius" and if you saw my spare room office at home, you'd fully understand. It drives my Mrs crazy.
I found out a year or so ago that I have ADHD and it was never recognised as a child. I'm not physically hyperactive but my brain definitely is! I read an article which mentioned how those with ADHD tend not to file items away in drawers because they need to be able to see them; otherwise they'll completely forget about them. It's the visibility of things that helps me organise and remember. So, it looks messy to others but it makes complete sense to me.
Having said that, I do let it get a bit out of control and get blind to my mess sometimes, so I do have to keep re-organising things.
I have a really big standing desk at home which helps me to organise my mess.
Which Stationary Item Could you not Live Without?
Can I count my home standing desk? A) it's big, so less clutter. B) I hate being in the same position for too long and standing desk allows me to fidget and move more. C) I have a bad back and interchanging between standing and sitting helps it.
Who is your Business Idol and Why?
I'd say Tim Ferris. Not because I want to model the business on any specific advice provided by him. However, reading one of his books was what inspired me to become an entrepreneur so I owe the guy a lot!
Some of the core principles I have internalised and have served me well in life. Parkinson's law, the Pareto principle and the concept of effectiveness over efficiency.
Tea or Coffee?
Is it a Monday or a Friday!?!?
Which Workplace Habit can you not Stand?
The use, overuse or misuse of cheesy, cringy, ostentatious and trendy business jargon. Either because they're just stupid words, for example, synergising, or they're demeaning the word by its overuse – 'paradigm shift', for instance, for something very small and not world changing. Thankfully it doesn't happen very much with the staff at OMA HQ.
I'm guilty of it myself more than anybody else. And I do feel a bit of self-loathing for that. The type of things Schmidt out of "New Girl" comes out with…
What Advice Would you Give to People Starting their Own Business?
Don't expect anything to go to plan. Whilst it's important to make plans and have a strategy, expecting and being attached to that plan working out will drive you crazy.
You have to be ready for things not to go to plan (both positive and negative), be ready to adapt and go with things and don't be too attached to the outcome. It's about steering the ship, not controlling the weather! (I make way too many metaphors, by the way).
What's Next for Online Mortgage Advisor? Do you have any Plans for the Future?
We have ambitious marketing growth plans in place for the next two years. Right now, we're focusing on expanding into new areas of the market including commercial mortgages, development finance, bridging finance, retirement and lifetime mortgages.
Moreover, we're also looking at building websites for different but related industries like insurance and pensions and we're looking at setting up in a new territory.
We're continuing to work on utilising fintech to get the best balance of both worlds! We really believe in the value of intermediary advice and really think the industry needs to transform and move into the future as well. However, we don't think it's about one or the other and definitely don't believe real advice should be 100% transformed by robots.
We think tech should be utilised to ensure that brokers can spend more time on the bits that matter (i.e. advice) and spend a much larger proportion of their time doing just that and getting rid of the other 80%. As well as that, tech can be harnessed to provide advisors more insightful information and better-informed decision making.
If you would like to become part of our Tomorrow's Leaders series let us know on Twitter at @viking_chat.