Last month, we spoke to Tai Alegbe from BAACCO as part of our Tomorrow's Leaders blog series. He told us how his team came together and his future plans for showcasing burgeoning wine merchants.
This month's interview is with Edward Relf from Laundrapp, an app that brings a new level of convenience to your laundry basket! He spoke to us about how it feels to be 'disrupting' a market and how work-life integration means you'll never work another day in your life.

What's your career story in a nutshell?
I'm a serial digital entrepreneur with a number of successful (and a few not so successful) ventures behind me. I'm currently co-founder and CEO of Laundrapp, which is one of the UK's fastest growing start-ups and often referred to as the Uber of laundry. In addition to this, I dabble as an investor and also a mentor for a number of other digital entrepreneurs and start-ups.
What has been your proudest career moment, so far?
There're lots of successes and lots of failures, I would consider my failures as important as my successes. It's important to fail. If I'm pressed, then a proud moment that stands out would be the launch of Moshi Monsters. Moshi Monsters went on to become a truly global phenomenon, I'm immensely proud of what I achieved with the service and subsequent brand.
Describe your workspace. Are you tidy, or do you work in organised chaos?
I would consider myself extremely tidy and impeccably organised. I work best with a tidy desk and clear mind.
Tea or coffee?
Today, I'm five coffees to a single tea so I guess it makes me a coffee person, although I should add the new 'bean to cup' machine has swung it back to coffee in recent days.
Which stationery item could you not live without?
Without a doubt post-it notes! Anyone that knows me well knows that my bag is often full of post-its!
Who is your business idol, and why?
Without question, Steve Jobs. Although rather cliché, I've always been in awe of his determination in striving for perfection, self-belief, and zero bullshit approach. Under often difficult circumstances his quest for perfection never faltered, he's one of the true people that wanted to change the world and actually did it!
What's the best thing Laundrapp has allowed you to do?
In a single word, "disrupt". Disrupting markets and industries predominantly through digital technology is what inspires me and Laundrapp is a perfect example of a company that is turning a century old industry entirely on its head. How much more fun can it be than taking a century old industry and completely re-wiring it for a digital generation?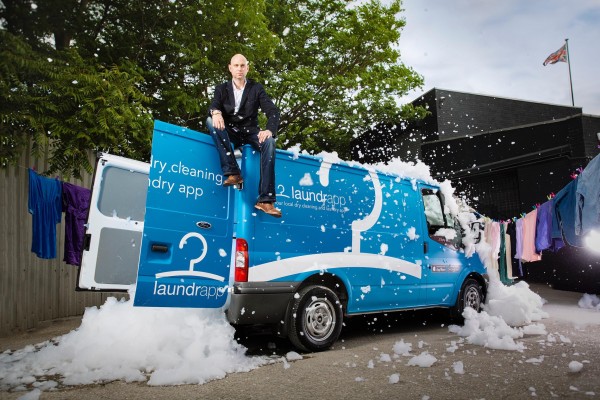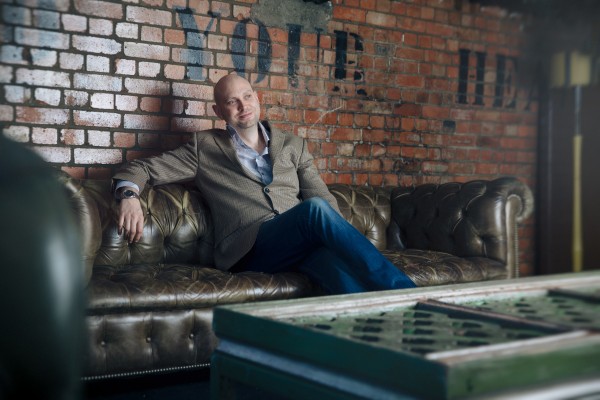 Which workplace habit can you not stand?
Bureaucracy. I detest needless process and bureaucracy. It's the death of entrepreneurialism, empowerment, and creativity! You miss 100% of the shots you don't take and it's often a lack of strength of conviction, self-belief and bureaucracy that kills most creative ideas. I should add, however, if not for bureaucracy as an entrepreneur I'd probably be out of a job.
What advice would you give to people starting their own business?
Don't be too early, but also don't be too late. Take a job, work harder than anyone else, learn, and be ready to jump off the cliff just as soon as you're ready to build a parachute.
How do you switch off?
I don't. I don't believe in work-life balance. I very much buy into work-life integration and, for me, work and life are one and the same. Running businesses is as much as a hobby to me as it is a job. If you do what you love, then you never need to work another day again. If you need to switch off, you're probably doing the wrong thing.
What's next for Laundrapp? What are your plans for the future?
Growth, growth, growth! We've built an amazing model, and now it's time to leverage this and scale accordingly. In just 18 months we've now launched in over 100 towns and cities across the UK and it's imperative we retain this aggressive trajectory and replicate the successful model in the UK across every major market across the world! Watch this space, we're turning up the gears shortly!
If you would like to become part of our Tomorrow's Leaders series let us know on Twitter at @viking_chat