Tomorrow's Leaders is our home of all our advice for budding entrepreneurs and everyone just starting their start-up venture. Last month Dr Ben Maruthappu from Cera spoke to us about the innovations he's bringing to the world of healthcare after working with the NHS. This month, Lana Elie from Floom let us know about how she's bringing her passion to the world of flowers. Without further ado, take it away, Lana! What's your career story in a nutshell?
Prior to Floom, I'd pretty much always been involved in creating digital campaigns for big luxury and fashion brands. I started out at Burberry just at the point where they decided to be the first luxury brand to really take the online world and its opportunities seriously.
I then worked for an agency creating content, mainly app-focused, for the likes of Gucci and other brands, before quitting to concentrate on Floom full time. You can see the roots of Floom in that work, all that remained to be added was my life-long love of flowers and frustrations that the floral industry didn't really have a beautifully curated, easy-to-use service that brought together all the amazing florists operating under the radar of most people.
What has been your proudest career moment, so far?
Getting the first customer sale on Floom – but hopefully the proudest moments are still to come!
Describe your workspace. Are you tidy, or do you work in organised chaos?
I'm tidy at home but my desk is always a mess. It's very frustrating for our COO.
Tea or coffee?
Tea.
Which stationery item could you not live without?
Notepad and pen. Had to put them both as they'd be pretty useless without one another.
Who is your business idol, and why?
Jeff Bezos – marketplace king.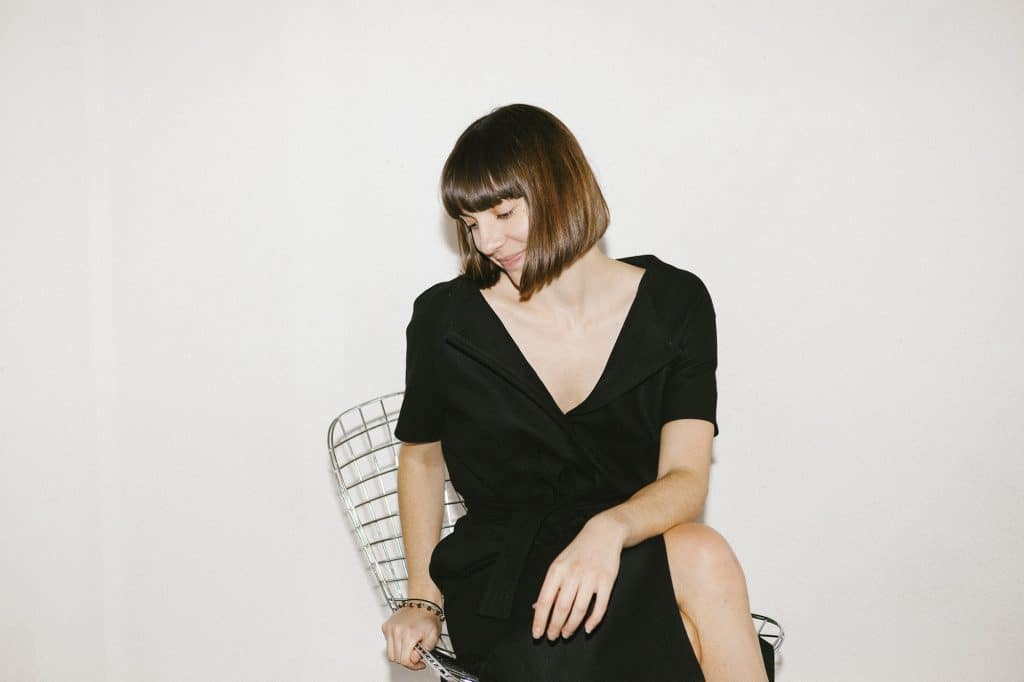 What's the best thing Floom has allowed you to do?
Realise my idea, passion and belief that the flower industry needed a shake-up. I genuinely love flowers and believe they're a really emotional gift that has been stripped back and made mundane by bigger companies – so to be able to challenge that with my own business is really exciting.
Which workplace habits can you not stand?
When someone holds the door open for you but they're miles ahead so you need to awkwardly speed up towards them.
What advice would you give to people starting their own business?
Harsh as it sounds, get used to rejection – just don't let it mean anything, as not everyone is going to agree with you. And curiosity. It's easy enough to find the right tools to teach you about things you don't know… and if you still don't have those skills, recruit people who do.
How do you switch off?
I don't, really. I drive people crazy because I can barely sit through a film without checking emails.
What's next for Floom? What are your plans for the future?
World domination of the flower industry…
Got some advice to share with our readers? Become a part of our Tomorrow's Leaders interviews by getting in touch with us on Twitter at @viking_chat.