Last month, Inigo Antolin joined our Tomorrow's Leaders series, looking at the people behind the most enterprising startups out there. He shared his past experience and how he transitioned from working as a journalist to becoming a part of the gifting marketing at Blossoming Gifts.
December's interview is with Martin Campbell, Marketing Director and Co-founder of Ormsby Street, which helps small businesses take the steps they need to grow through data and expert insight. Since being founded in 2014, Ormsby Street has gained recognition for its rapid success and growth, being featured on the Startup 100 and Guardian Start-up of the Year lists. Read on to hear Martin's advice, inspirations, and what led to the founding of Ormsby Street.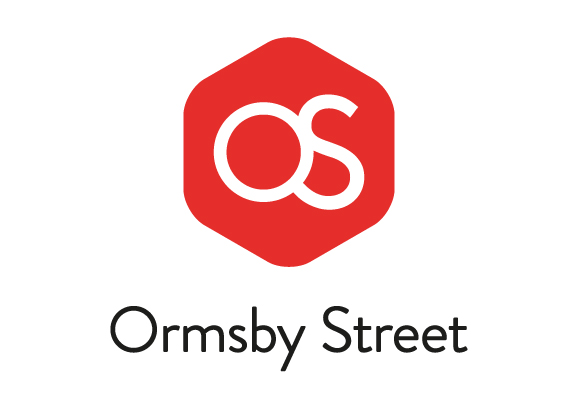 What's your career story in a nutshell?
I'm an entrepreneur with a few businesses under my belt already and I've also worked for a couple of big tech firms. It was during a spell at one firm that I became aware of a Barclays Bank 'credit score subscription' product through some business contacts and realised that the potential for improving small business cash flow was vast.
As we discussed the opportunity, we knew we could build on all the knowledge and data they'd built up from delivering the previous product to Barclays SME customers, so we founded Ormsby Street and launched a next-generation version of CreditHQ in 2015. We now have almost 30,000 users and have launched in Germany and the US, too, so it feels like we are on the right path.
What has been your proudest career moment, so far?
At Ormsby Street, it is the first launch of the next generation version of CreditHQ, and the way it took off rapidly at the start of 2015. We'd planned to deliver the product using the agile methodology, and thus were expecting rapid evolution. But seeing it in action, as well as the team's ability to constantly update and refine it, made us realise we had really delivered on the promise of lean agile development. We were able to respond to what we learned from customers and turn that into rapid growth.
Describe your workspace. Are you tidy, or do you work in organised chaos?
Super tidy. Everything is sorted, scanned and filed – I can't bear working in a mess. I find I work much quicker once I've got a handle on organising everything that crosses my desk and I can focus on the task at hand.
Tea or coffee?
Coffee without a doubt, though these days it's decaf – I used to drink a rather unhealthy amount of the caffeinated stuff and it wasn't doing me any good.
Which stationery item could you not live without?
My journal. In an intensely digital world I find it helpful to have a paper daily planner to keep track of priorities and plan what I'm going to get done each day.
Who is your business idol, and why?
Pat Hume, a tech sales leader who I had the pleasure of working with for a spell when I worked at Convio. She is currently Chief Commercial Officer at WiFi roaming firm iPass, but at Convio she taught me everything I know about commercial partnerships and the channel approach to sales. She has been a big influence on how we approach things at Ormsby Street. Most importantly, I learned the importance of being relentless and consistent in communicating what's important to the business, both internally and to external partners and customers.
What's the best thing Ormsby Street has allowed you to do?
Undoubtedly, it's been allowing me to make a genuine difference to small businesses. In my first business I was only too aware of the challenges that rise from customers not paying their invoices on time. It's hugely stressful and by addressing this with CreditHQ, small business owners everywhere will have fewer sleepless nights and stressful conversations about money with their partners. The part of this that really brings home what we're doing is travelling to different parts of the country and around the world to meet small business leaders from all sorts of businesses and backgrounds, which is always fascinating.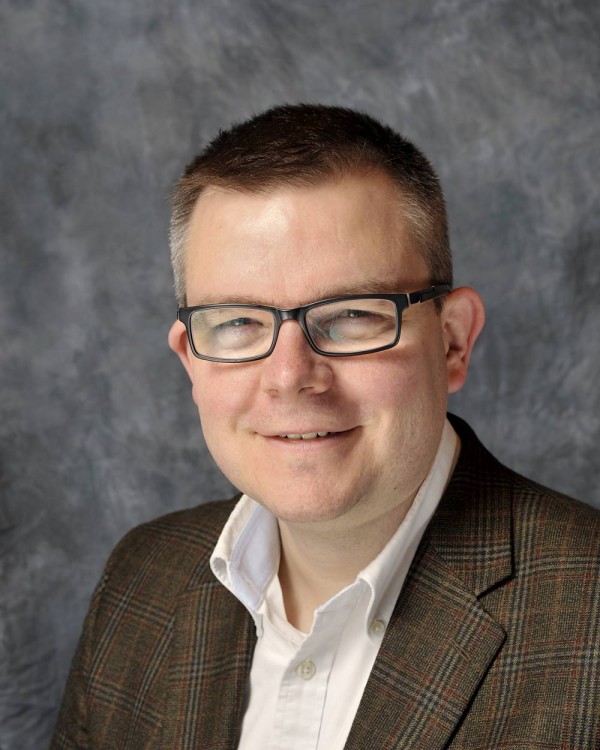 Which workplace habit can you not stand?
People not acting responsibly and not showing integrity. If people continually show up late and do not do the tasks they have committed to on time, it impacts on everyone. So, having to chase people about this type of behaviour is a real peeve of mine. I address it by being absolutely clear about expectations upfront and making sure that there's enough training and support to ensure it isn't an issue.
What advice would you give to people starting their own business?
That's simple – all you need is a burning vision for how you plan to solve a particular problem and lots of dedication to put in the hours required to build a successful business!
How do you switch off?
My role at Ormsby Street is demanding on my time and energy, and in the past I would often find myself running out of steam at the end of the day. I've addressed this by getting up ridiculously early each day and either hopping on my mountain bike for a cycle around nearby Wendover Woods, or getting out for a run. That sounds tough and I do it a little less when winter really bites, but overall it makes a huge difference to both my work/life balance and my general energy levels. Getting up that bit earlier provides some time to myself, allows me to switch off in the evening when I'm with my family, and gives me more energy for work, meaning it's an all-round winner.
What's next for Ormsby Street? What are your plans for the future?
We're currently raising a round of investment to further fuel our rapid growth, so we have exciting plans for our product – a major new release in January, an industry transforming partnership in February, and another world first in financial services in March… watch this space!
Have some advice to share with start-up owners? Get in touch with us on Twitter at @viking_chat to take part in the Tomorrow's Leaders series.