Last month's Tomorrow's Leaders blog series featured digital design start-up LightStart and this month we're speaking to Michelle Kennedy about her innovative App, Peanut. We spoke to Michelle about how she plans to put maternal loneliness in the past by connecting like-minded mums.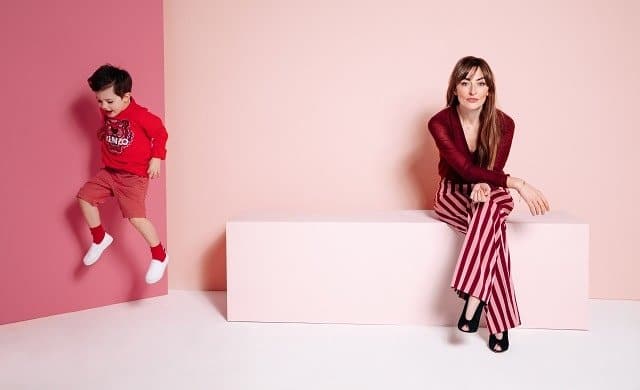 What's the story of peanut in a nutshell?
I started my career as an M&A lawyer at a leading international law firm Mishcon de Reya. Later, I joined dating app, Badoo, where I was able to transform the internal legal offering, and eventually became Deputy CEO at the $100m+ revenue generative market leader. I also played an integral role in the launch of dating app, Bumble. Having worked in the dating apps industry for five years, I've developed an in-depth understanding of the safety and growth elements needed to build a social product.
I started Peanut out of a couple frustrations. Before I had Finn, I felt like I was completely prepared. I bought the products and read the books, but it turned out that having a baby isn't just about planning. I had lots of friends, and was successful professionally, and yet when I was home with my newborn, it felt isolating at times. My friends weren't yet at the stage where they were having kids, so I found myself browsing outdated, anonymous blogs for baby advice at 2am, while my girlfriends were out in clubs.
I was also surprised to find that when I became a mother, there weren't any modern tech products to help make the process of finding information or meeting like-minded and nearby mamas more accessible. I was used to using beautifully designed apps for every other aspect of my life, so it was shocking having to revert to products for motherhood that had an outdated, old-fashioned and patronizing feel to them. I created Peanut to connect like-minded women who are mothers, and provide a safe platform for mothers to ask questions, share learnings and be heard in a meaningful way.
What is your Proudest Career Moment so far?
I am so proud of the big stuff of course, the features on the App Store, when we were featured at WWDC etc. But when I get an email "My friend told me about Peanut, and I am OBSESSED", well that's when I am so proud of the Peanut Team, because they work tirelessly, and they never stop believing, listening and improving to make being a mama a little less lonely.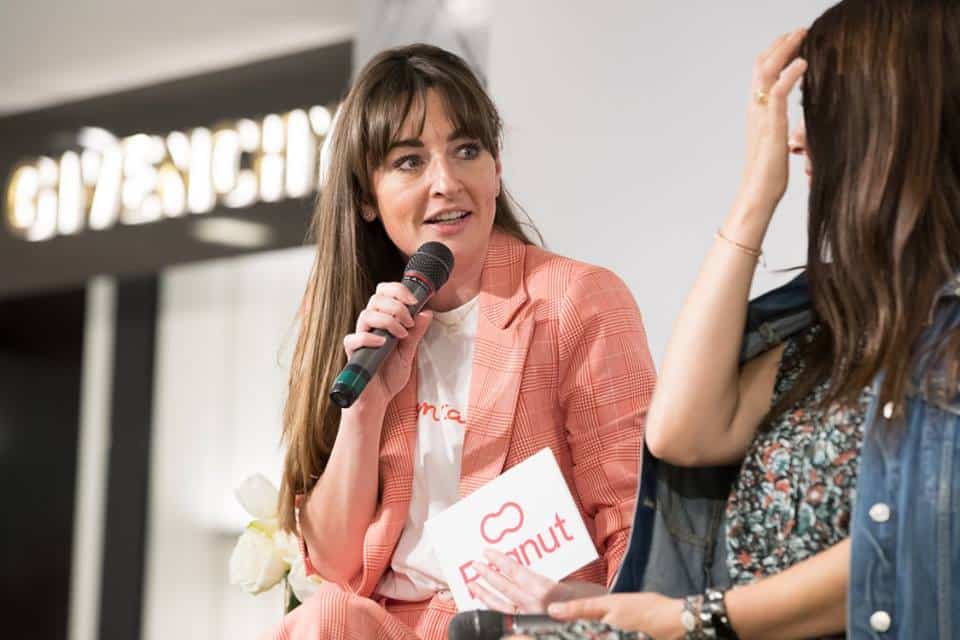 Give us a Snapshot of your Average Day
It starts early to a wake up call from my dog. Then I head into the Peanut office once Finn is up and off to nursery. We're a small team so we all muck in and do everything, so there's no typical day really. We might be working on the artwork for a poster or an ad, or chatting to a brand about a potential partnership. It's very varied and everyone has a real sense of pride and ownership over what we're creating.
Who is your Business Role Model and Why?
I have lots of female mentors that I've surrounded myself with from when I was a lawyer through to today. My first law lecturer was this incredible woman with all these Manolos and totally owned it. Even though she was so out of place in Sheffield University, I thought she was incredible. I try and channel parts of her, as well as the other female lawyers I've worked with who were ball breakers. Also, several of our investors are these clear-thinking and direct men. That's inspiring. One in particular challenges me on everything, so if I ask for his opinion he'll question me on three reasons why I want to do it. It pushes me to think. Finally, my own mother who worked hard to give me opportunities and my friendship group. I draw influence from all these people. If you can, find a mentor who you have a rapport with. It doesn't matter if they're in the same industry but if you like their brain and they like yours, it's invaluable.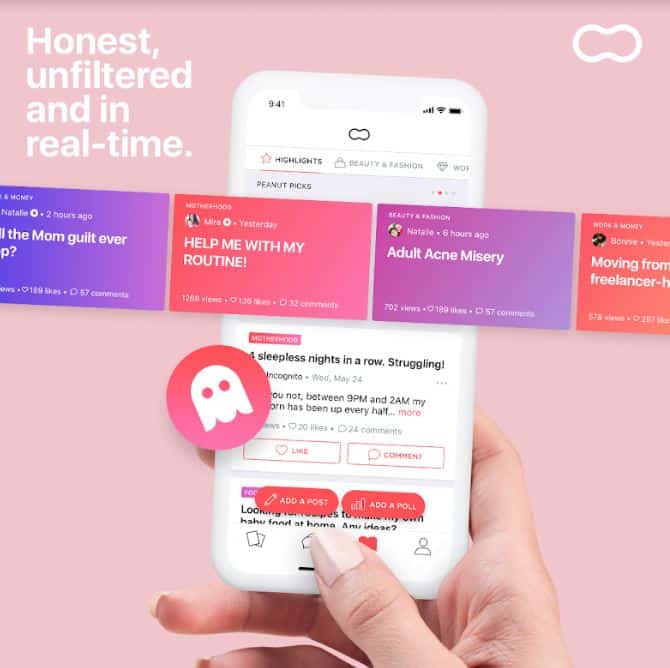 What Advice Would you give to an Aspiring Start-up?
Be prepared to work harder than you ever have before, there is a huge amount of sacrifice required. Be realistic about the KPIs and metrics you are working towards in order to reach the valuation you expect and want. Speak frequently to your investors, and be honest with them (ask for help when you need it). They're already 'in' so they're motivated to help you! Make the most of that.
What's your Secret to a Productive Day?
Sleep! Anything that can help me sleep well is worth gold and makes me so much more productive.
What will the Future Bring for Peanut?
More connections, support and recognition for modern mothers!
If you would like to become part of our Tomorrow's Leaders series let us know on Twitter at @viking_chat.