Last month we heard from Mat Hunter and his startup Central Research Laboratory, and this month we're speaking to Sarah Louise Smith, a social media strategist about her company S L Social and her mission to help female entrepreneurs boost the success of their small businesses via social media.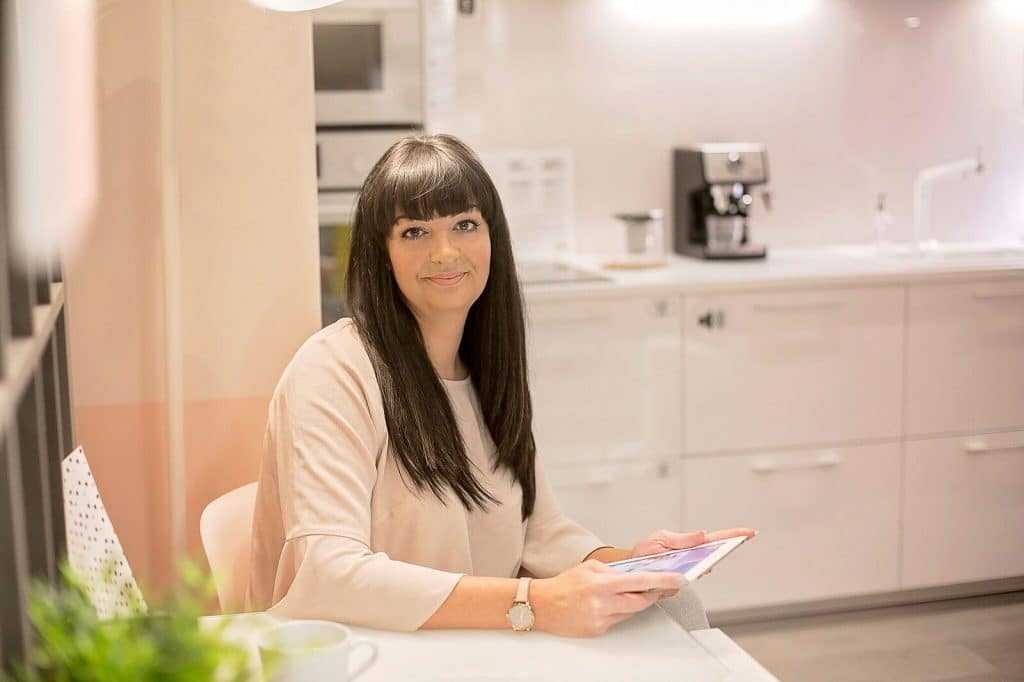 What's your career story, in a nutshell?
I have worked in digital marketing for the last 17 years and acted as leading Social Media Strategist for 13 years across global ad agencies. It was in 2015 when I quit my job in Leeds city centre as a single career girl with a mortgage, no investment, the worry of debt beside her and no business plan. I am now celebrating two years in business, offering Social Media support and online courses to female entrepreneurs.
After working extremely hard and passionately in the corporate world since I was 19, (I worked for a leading advertising agency on global clients and projects) I took the huge risk of ending my successful career in the advertising industry to start offering social media coaching to start-ups and female entrepreneurs.
What has been your proudest career moment, so far?
Being chosen as 1 of the Top 100 UK businesses by the Small Business Saturday campaign, featured in The Guardian. In November, I was invited to 10 Downing Street to celebrate my achievements.
Describe your workspace. Are you tidy, or do you work in organised chaos?
I am super tidy and everything (and I mean everything) is in my brand colours; peach, marble and grey. My office at home is painted in these colours and all of my stationery complements my brand. As do my clothes and nails! Having an organised and branded workspace makes me feel inspired day after day. A tidy place equals a tidy mind! I am super tidy with my laptop and phone too; with specific folders for every topic and client, for ease of access. I love Trello for organizing and ticking off my to-do lists and Google Calendar to plan my week.
Tea or coffee?
Coffee and lots of it! Yes, it may be bad for you, but I always start my day with a lovely cup of coffee and my most productive days are the ones I spend in my local Costa. Cake helps too!
Which stationery item could you not live without?
I am torn between my 2017 Kikki-K organiser, which is in peach leather and my own printables as they truly help me plan both mine and my client's social media content.
Who is your business role model/idol and why?
When I first started out I had loads; Carrie Green, Marie Smith, but as I have felt more confident in my own brand and offering I can honestly say I don't have one. I have reached a point in my business where I look at competitors or idols and think my content and offering is way better.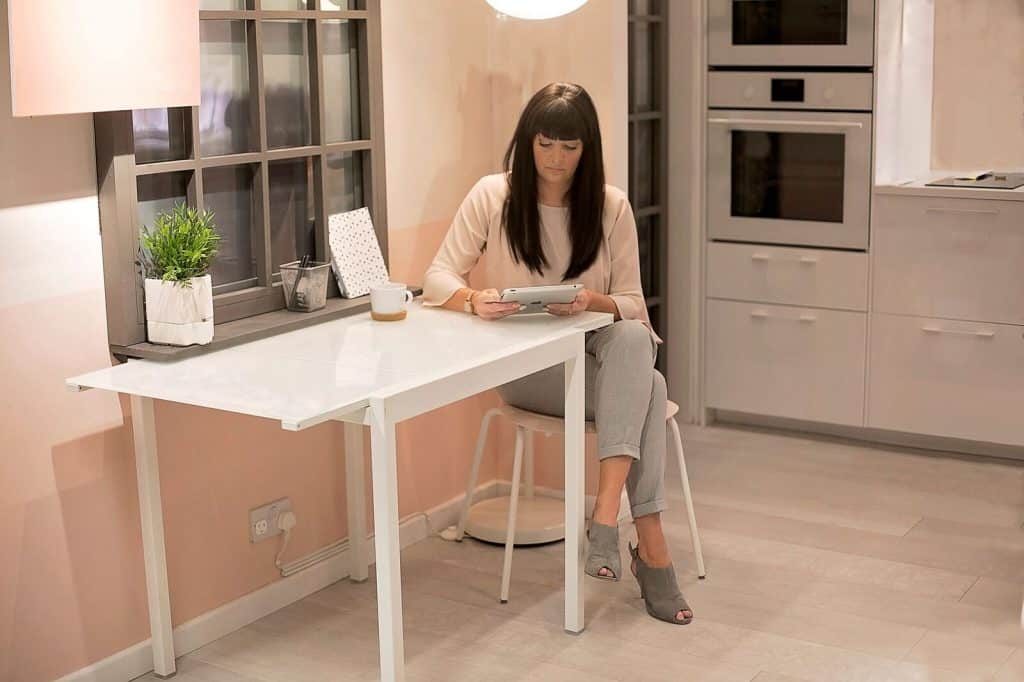 What's the best thing S L Social has allowed you to do?
Gain a healthy lifestyle and change my mindset.
Looking back to my career, I wasn't happy. I was exhausted. My health was deteriorating as the long hours and energy zapping weeks took hold after 13 years. I was becoming stressed and negative.  I craved more in my life and a new direction. I actually swapped jobs 3 times in less than a year. The next level for me was to be a director of a company. I didn't want to direct someone else's business I wanted my own, on my terms. My perseverance and ability to overcome challenges, big and small, during the 1st year in business has proved an inspiration to all start-ups, as I am invited to speak of my story during digital meetups for Yorkshire entrepreneurs.
For me, the secret to success is having the right mindset, which I had to train myself to change from the second I departed from my secure career. You've got to believe you can do it and that mindset has to stay with you through all stages.
Which workplace habit can you not stand?
The backbiting and not looking out for one another. Now, I work with women who help each other and genuinely want each other to succeed. I am where I am today because other women helped me when I started S L Social and for that reason, I'll always support women.
What's your top tip for a productive day?
Make sure you have at least one hour in the day for you and you only. I mix my days up, so some days I start at 11am giving me the morning to relax or go shopping, some days I am up working at 5am so I can finish at 2pm and go see my friends and family.
What advice would you give to an aspiring startup company?
Concentrate on you and your business and don't look at competitors. I wasted so much time and energy comparing myself to others during the first six months and I gained absolutely nothing but self-doubt.
How do you switch off?
By colouring in or doing crafts. I tend to have my phone glued to me, especially working in social media, but I have a cutoff point where I get my PJs on, a lovely cuppa and get colouring in. It really empties my mind of everything.
What will the future bring for SL SOCIAL?
On 1st December I launched my membership site which is a world's first as it supplies purely social media tools and resources. I supply members with workbooks, printables, checklists, an online community and templates – all for £20 a month.
If you would like to become part of our Tomorrow's Leaders series let us know on Twitter at @viking_chat.