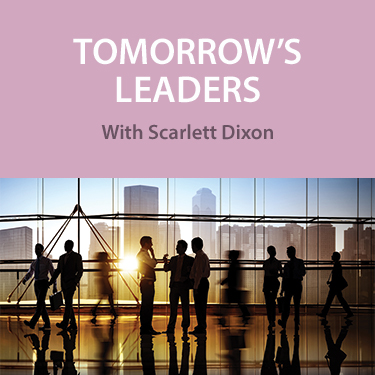 In the digital world, there is money to be made
in more ways than ever before. For some, blogging has become a more lucrative
hobby, with brand collaborations, events and endorsements making for a
glamorous affair.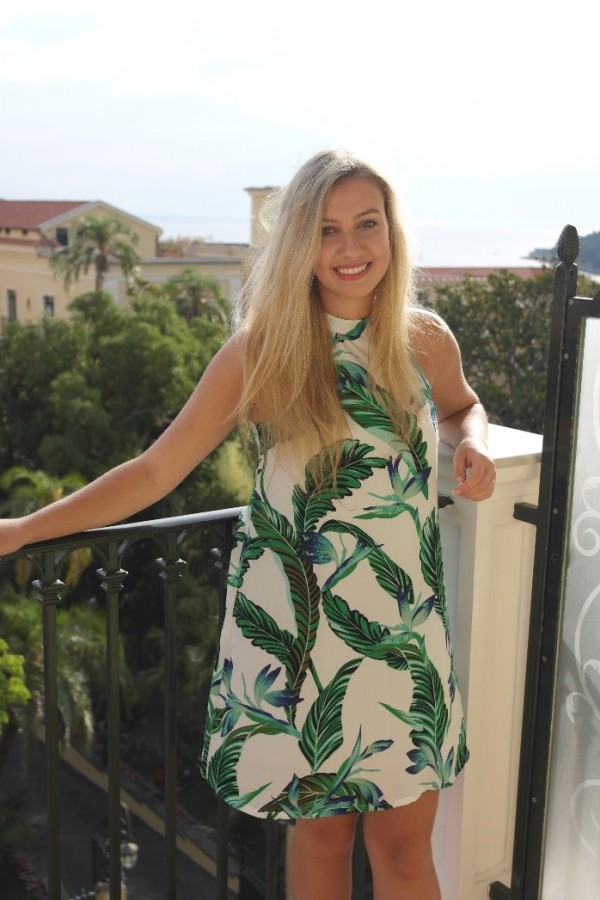 Scarlett Dixon's blog, Scarlett London, has sky-rocketed to a profitable
platform with thousands of loyal followers and brands chasing her. And, aside
from all that success, Scarlett is still studying for a degree! We asked her
how she got to be in a position her peers would envy, and how she manages her
busy schedule.
Could you give us a bit of background about
yourself and what you do?
Sure! I'm Scarlett Dixon and I currently run the
lifestyle site scarlettlondon.com, covering a variety
of topics such as travel, fashion, food and beauty.
Initially, I set it up in 2011 as I needed an online
portfolio to showcase to universities, however it's spiralled into something
much larger than that.
Alongside my blog, I also run a number of large-scale
blogger networking events in and around London – bringing together like-minded
writers and brands to form future collaborations. Essentially, it's just a
large, fun, informal get together which provides an arena for the online
community to discuss blogging in real life. I feel so privileged it's something
I'm able to do, as although it can get rather stressful, there's nothing quite
like watching everyone enjoy a day that you've put together!
How has your university course helped you with
your blog and other ventures?
I study multimedia journalism at Bournemouth
University, which covers all of the main journalism disciplines – print,
online, radio and television. It's a great course but it's also very intense so
although I've attained some great new skills from studying there, it's been
very tricky at times to balance both the studying and the blog side of things –
more so I'm sure as I move into my final year.
However, the course has helped me to hone my writing
disciplines, ensuring I research everything I write thoroughly and double-check
it for accuracy. Although blogging and journalism are different 'industries'
they bear striking similarities in terms of conduct and quality. No good
journalist would put bad copy to her name and neither would any good blogger.
There's a certain pride in putting something out with your name attached – and
I've definitely taken that into consideration far more since studying at
Bournemouth.
What would you say are the top three skills
needed to be a successful entrepreneur?
Tenacity, motivation and the ability to admit
when you're wrong and move on. Although I consider myself far from a successful
entrepreneur (I've still got a long way to go yet), what I've achieved so far
has been because I've been so passionate about what I'm doing. I don't
necessarily have one of those 'set in stone' five year plans, but I know where
I want to be and I'm determined to get there.
Similarly, although I do like to think I'm making
my own way, I think having the ability to listen to others, take it on board
and admit when you might be wrong is important. I am a bit of a one-man-band
but bouncing off friends or a team of people can be invaluable when you're
stuck for inspiration.
Plus, you never know where someone else might be
in five or even ten years' time, perhaps they will be more experienced than you
– and the fact you've listened to them and given them your time in the past,
may mean they're more willing to help you in the future.
What is an average working day like for you?
Every day is different, which is what I love
about blogging. I've done the 9-til-5 thing, stuck behind a desk on my gap year
– and although I learned a lot, I knew it wasn't where I wanted to be. Blogging
is so flexible and you are your own boss, which at 21 is a pretty amazing thing
to be able to say! I usually get up around 8am, make breakfast and flip open my
laptop to catch up on Twitter and schedule a few tweets.
Once I've finished, I'll get ready for the day –
which I think is so important, as even though you're working from home, it's
far harder to be disciplined about your time and work ethic if you're still in
your PJs. Then I'll sift through my emails, schedule a blog post or two and
then take some time out.
If I've got an event on, everything is pushed
back to the evening – however I take regular breaks because it's easy to
aimlessly sit at your laptop wasting time on Facebook or Twitter. Keep your
mind active by switching things up regularly – even if it's where you're
sitting.
How do you knuckle down when writing?
Pen and paper is always my first port of call. I
seem to have a million notepads dotted around
(usually glittery, with cats or chocolate on the front) and whenever an
idea strikes, I make an effort to jot it down in as much detail as possible.
Sometimes I don't feel like writing, and I think it's important not to force
yourself, as it will show in the blog post. But I read other blogs for
motivation and inspiration, which usually helps!
What is the most important piece of advice you'd
offer current students with big ideas like yours?
Nothing other than just to go for it! Unless you
have to part with lots of money to get your idea off the ground then really
you've got nothing to lose. So many people I speak to have been eager to set up
a blog or set a business idea in motion but have claimed they are 'too afraid'
to do so. There's nothing to be afraid of and no-one holding you back – apart
from yourself!
How would you describe being an entrepreneur in
one sentence?
When you're working for yourself, you're the sole
person in control of where your future is headed – that's exciting!
Want to follow in
Scarlett's footsteps? Ask her your own questions @Scarlett_London, or read more interviews from our
Tomorrow's Leaders series.