In our previous edition of Tomorrow's Leaders, we spoke with Irina Iovita from CommuterClub, who told us about her previous work as a consultant and smashing annual growth targets.
This month, we spoke to Scott Woodley, co-founder of Tutora. He spoke to us about how Tutora first started, drawing inspiration from other startups, and what his plans for the future are.
What's your career/company story in a nutshell?
I was working as a primary school teacher in Sheffield and many parents asked me to recommend a private tutor for their child. I didn't really know where to look, so I ended up taking on a couple of students myself. At that time, whilst I loved working with the children, I was feeling pretty disillusioned with the bureaucracy of teaching and decided to leave teaching to become a full-time, self-employed tutor.
I received an overwhelming number of requests from parents, who were generally relying on word-of-mouth, so I spoke to Mark, my co-founder, who was working as a technology analyst for a large investment firm. We've been friends since we were 14 years old and had always spoken about setting up our own company, and with a real problem to solve, we knew that this was the right time to do so.
Tutora was launched in August of last year and has grown rapidly ever since. We allow parents to search for expert, local tutors for private tuition sessions in their own home. We offer tuition for every subject and every age, helping children build their confidence and skills outside of school. We now have over 2,300 tutors working with us and hundreds of lessons take place each week.
In April this year, we managed to secure further investment in the business through an equity-based crowdfunding campaign. This is allowing us to scale the business even further by hiring new staff, taking on more tutors, building out improved features and getting the word out to even more parents and students.
I love running Tutora as it lets us help people improve their own and their children's education.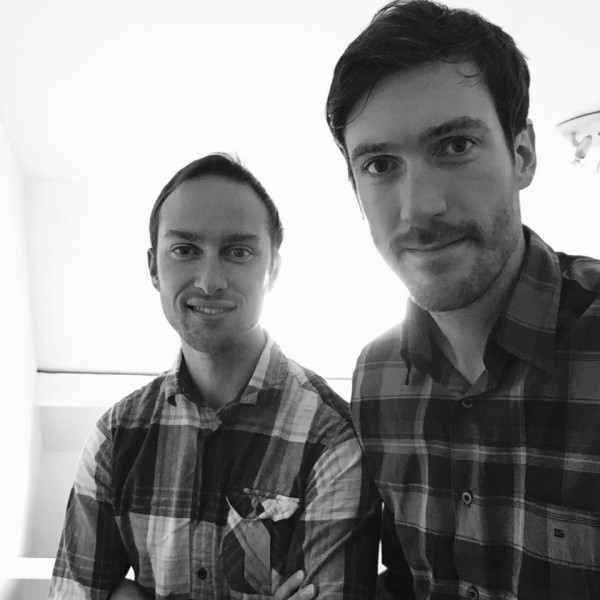 What has been your proudest career moment, so far?
It's always hard to pick a specific moment but I think that the happiest I've been was when we matched our first student and tutor together. We'd worked incredibly hard to design, build, test and refine the site, so to have someone use it to find a tutor was a wonderful feeling.
Both Mark and I work very hard and are always focussed on the next improvement to be made to the site, so we don't spend a lot of time reflecting on how we've done to date. Now we're coming up to a year in, though, it's pretty amazing to think of how far we've come in such a short period of time. I'm really proud of how many families we've helped and that we've created something that people actually need.
Describe your workspace. Are you tidy, or do you work in organised chaos?
Because we're still a small team, we work in a co-working space as we enjoy being around other businesses. It's great being around like-minded people and hearing about the projects they're working on, but it can get a little untidy at times (my desk is spotless… of course).
Tea or coffee?
Definitely tea! Decaf after lunch.
Which stationery item could you not live without?
Faye's [one of my co-workers] pens, which I keep stealing… sorry Faye.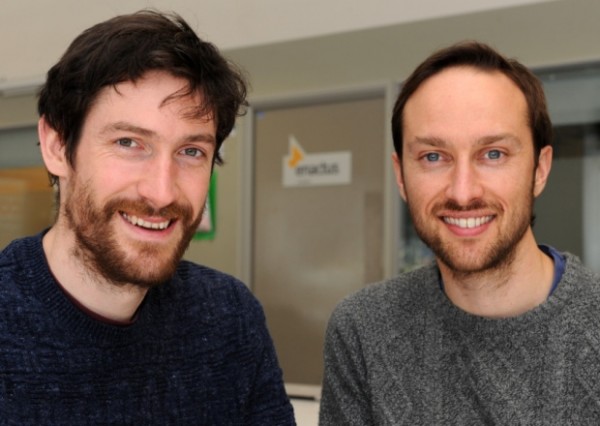 Who is your business idol, and why?
I don't really go in for having 'idols' but Elon Musk is pretty inspirational. The people who have been most inspirational are those we've met in Sheffield at the events that take place in the city. The amount of time they've been willing to give has been amazing and being able to meet people who are innovating within their own sector has certainly spurred us on as we've tried to build our own business. I'd recommend that every startup get involved in local events as the contacts you'll make will be invaluable.
What's the best thing your business has allowed you to do?
That's simple: help children learn.
Which workplace habit can you not stand?
I can't stand it when people are dishonest or try to fudge answers. I'm pretty straight-talking because I love finding the best solution possible. To do that, I think that it's important to give honest, full and accurate answers. Not being honest just gets in the way of that and slows you down. I've experienced that in previous jobs and I feel really lucky to now be working with Mark, as we're both always trying to improve things and get to the crux of any problems we face.
What advice would you give to people starting their own business?
Keep it lean and get started. I know 'lean' is the big thing at the moment, but I think it's crucial. Most of the ideas people have can be turned into businesses by taking small steps to get started. Our business has evolved very naturally, from being asked to recommend a tutor to now listing thousands of tutors. There hasn't really been a point at which it has felt like a huge jump, and I think that's because at each step we'd tested our ideas to the point where we were confident to move forward.
You don't have to build a whole website or develop a fully-functioning product to start testing. For me, it's all about the feedback loop. Do something/build something/design something, get people to use it and review it and then go back and refine it. Look at the story of Airbnb, for instance. They used air beds in their own flat to get started, and it evolved from there – hence being called Airbnb.
How do you switch off?
With difficulty. Work can often take over, but I love sport and have recently gotten really into running. I also love reading and spending time with my partner, Beth.
What's next for your company? What are your plans for the future?
We're currently expanding the site across the whole of the country, taking on more tutors in every location so we can make sure that every student can find the right tutor for them. We'll shortly launch a whole raft of new features which are going to give our users an even better service. It's a really exciting time for us, as the investment we received is allowing us to grow rapidly.
If you would like to be featured in our Tomorrow's Leaders series let us know on Twitter at @viking_chat