In last month's instalment of Tomorrow's Leaders, we chatted to Charles Cridland about his successful start-up yourkparkingspace.co.uk. This time we met with Stuart McClure, founder and CMO of retail discount site LovetheSales.com, to hear gets his thoughts on setting up a fruitful business. LovetheSales.com recently placed 17th in Startups 100 and Stuart is part of the Maserati 100, which celebrates the top 100 innovators and disruptors in UK entrepreneurship, so we had a lot to talk about!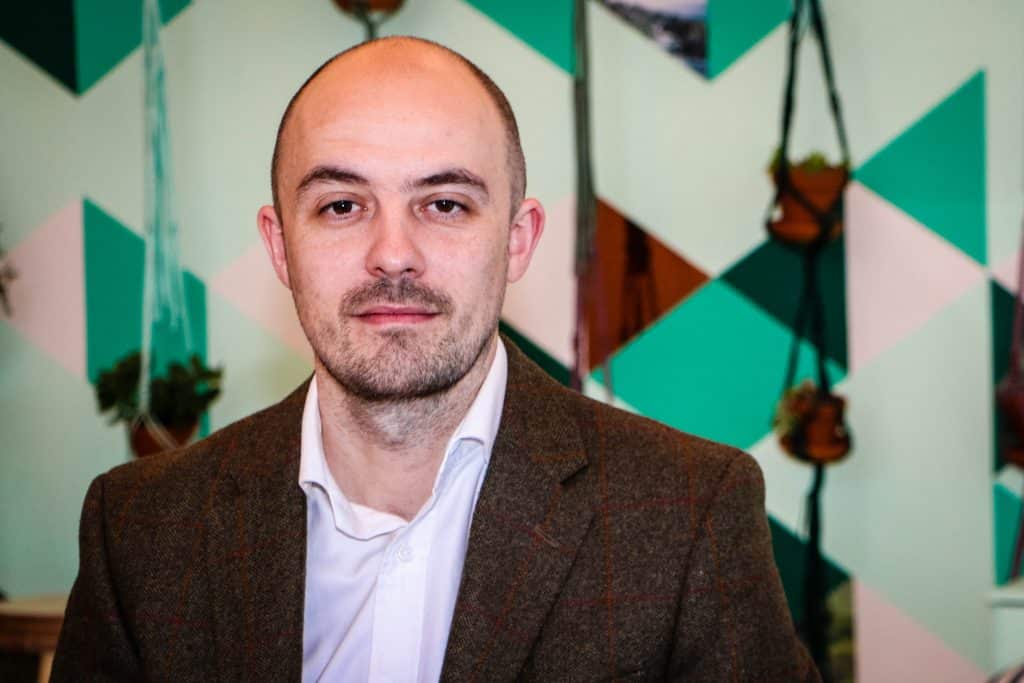 What's your career story in a nutshell?
I have worked in digital marketing for 15 years, so pretty much have my whole career has been dedicated to that. I have worked in a lot of e-commerce teams, notably with The Caravan Club and T.M. Lewin, and now, of course, at LovetheSales.com. Throughout that I have always leaned slightly more towards the owned side of marketing – SEO, email, that kind of thing.
What has been your proudest career moment, so far?
Starting LovetheSales.com was great, probably the proudest moment of all of them. We had to do a lot of work prior to even starting the business. Lots of evenings and weekends. The vindication of that effort was receiving our first round of investment and then starting properly. It was exciting.
Describe your workspace. Are you tidy or organised chaos?
Tidy, definitely. I hate having rubbish all over my desk. I don't believe in 'tidy desk, tidy mind' or anything like that – I just hate having clutter everywhere. Regarding work, I'm a big fan of lists. I usually have a fresh list of things to get done each day. I then try to focus on that list by thinking about what I'll get done in the next hour, focus on that, take a five-minute break, and then on to the list again.
Which stationery item could you not live without?
We have an almost entirely digital office, so don't tend to use much in the way of stationery, but as a team we use post-it notes to plan tasks for the week (we use agile to plan our work), so they're essential. For me though, I do love a gel wrist rest for my mouse!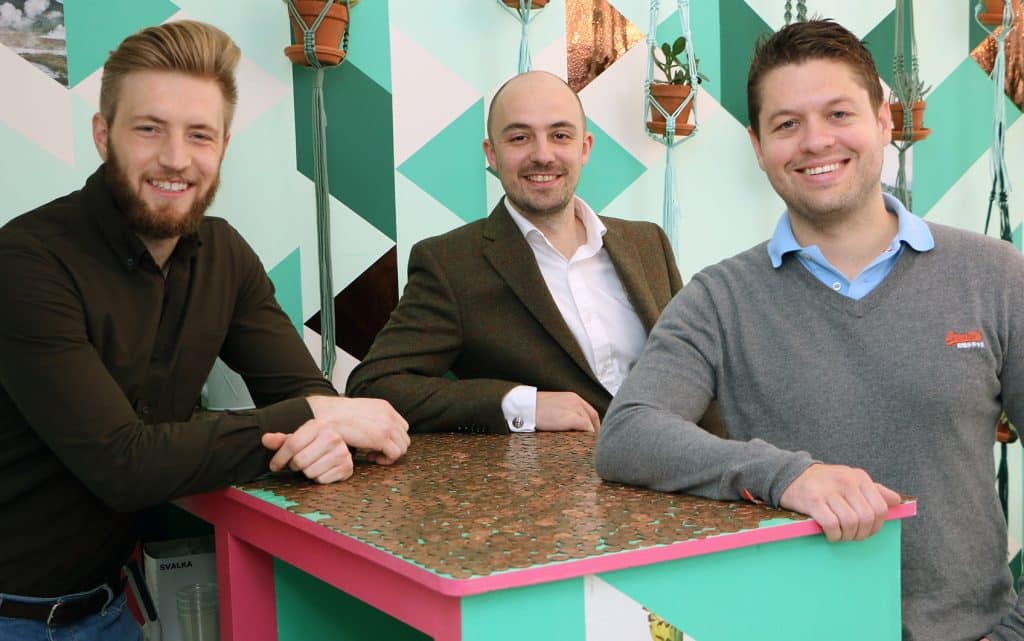 Who is your business idol and why?
I don't really have a single one to be honest – I like elements of a few. A couple of obvious ones: Elon Musk for his vision to solve issues that will affect the entire planet. Steve Jobs for his tenacity and focus to produce excellence. For me though, there are a few lesser-known people that really inspire me. A Psychologist called Daniel Kahneman is very inspirational – the way he thinks about the human brain is fascinating and makes very interesting reading for any marketer – I recommend his book 'Thinking fast and slow'.
What is your top tip for a productive day?
I already mentioned my list of to-do's and then focusing on what you'll get done each hour – that's a good one. Another great one – although it's more of a long-term thing that helps each day be more productive – is Mindfulness. I practice Mindfulness as frequently as I can and it makes a massive difference to your ability to focus and reduce the interrupting thoughts you often have running a business.
Tea or coffee?
Definitely coffee. Lots of it. But not instant…
Which workplace habit can you not stand?
One thing that does drive me mad is meetings for the sake of meetings. It doesn't happen at LovetheSales.com, but I have worked in a few companies where it was endemic. I found there was so much talking and very little decision-making in those situations. I developed a habit of leaving a meeting if there were more than five minutes where I wasn't involved. Sounds a little extreme, but it works, as people start to realise they need to get to the point.
What advice would you give to people starting their own business?
Be prepared for it to be harder than you imagined it would be. Starting a business is really exciting, and something everyone should try if it's a goal of theirs. But it's definitely harder than you think it will be. It may be more work, or it may take longer to get customers. Maybe you'll need more money, or more staff. Whatever it is, there will be more challenges than you expect.
How do you switch off?
Often, I don't, which is unsustainable. Since starting LovetheSales.com, I've learned that there is a balance between output and effort. If you are well-rested and have a relaxed mind you reach a peak of output – after that, working harder or longer tends to be counterproductive. If I am honest I live in a limbo of working too much, then realising it and taking a little time out – over and over. I am trying to get better at the balance though.
What's next for LovetheSales.com?
We're looking at a round of funding now, so getting that done is the first priority. From there we are looking at expanding to overseas territories. We also have several exciting innovations in the pipeline that will make our site even better for both retailers and consumers. Can't say what just yet though!
If you would like to become part of our Tomorrow's Leaders series let us know on Twitter at @viking_chat.