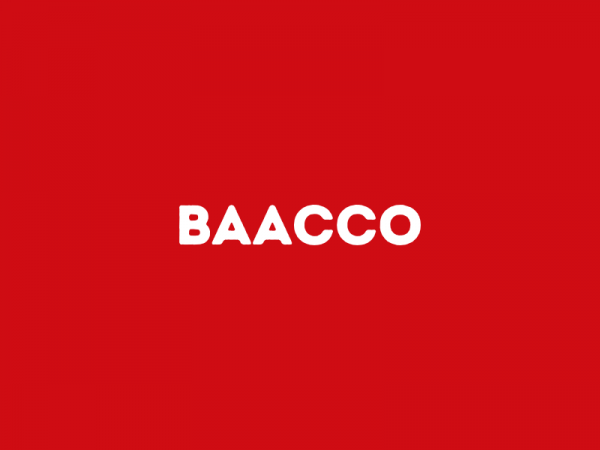 Last month, we caught up with Scott Woodley from Tutora as part of our Tomorrow's Leaders blog series. He gave us some workplace tips and clued us up on the joys of matching pupils with the tutors they need to improve their learning.
Our newest entry in the series joins Tai Alegbe from wine sourcing platform, BAACCO, to ask him about his colleagues and how BAACCO helps level the playing field for growing wine merchants.
What's your career/company story in a nutshell?
BAACCO is a search and discovery platform, where consumers can search for available wines across thousands and thousands of merchants and make a purchase in a matter of just a few clicks.
Cosmin, Federico, Raj and I are the co-founders. I spent five years working in London, in institutional consulting and sales within capital markets, institutional regulatory compliance, and data. Cosmin is a science buff and an experienced software engineer who has worked with numerous technologies, consumer applications and marketplace businesses, with specific experience in the food and drink marketplace, JustEat.
Federico is our wine-loving software engineer with experience working in the food and drink marketplace on OpenTable. Raj is a passionate entrepreneur and an experienced software engineer with experience in both the dining and consumer service marketplaces, including websites such as GoCompare and Broadbandchoices.
We launched the business in late 2015 after experiencing difficulty sourcing and buying a specific wine. We realised this problem existed for other consumers and we set out to solve it, especially as our professional skill sets steered us towards solving a consumer search problem.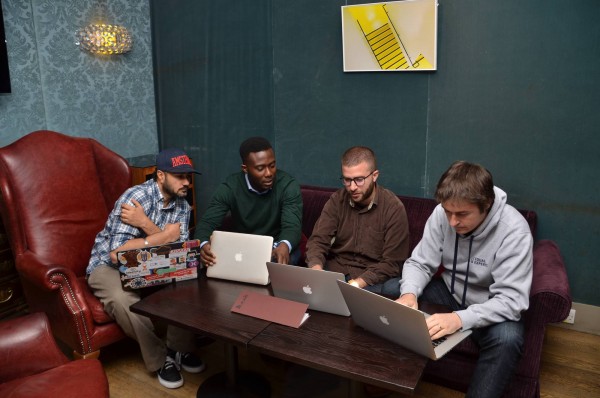 What has been your proudest career moment, so far?
It has to be a customer writing to us to thank us for our excellent customer service. The customer was struggling to source a specific wine for their son on his wedding day, so getting it right was very important. We sourced the wine and delivered it with time to spare.
Describe your workspace. Are you tidy, or do you work in organised chaos?
I'm told it's very tidy, however, I often feel it's organised chaos. I have something of an obsession with post-it notes.
Tea or coffee?
Tea or, preferably, water.
Which stationery item could you not live without?
Definitely post-it notes.
Who is your business idol, and why?
Elon Musk. He balances a past, present, and future thinking style and combines it with a high level of intellect.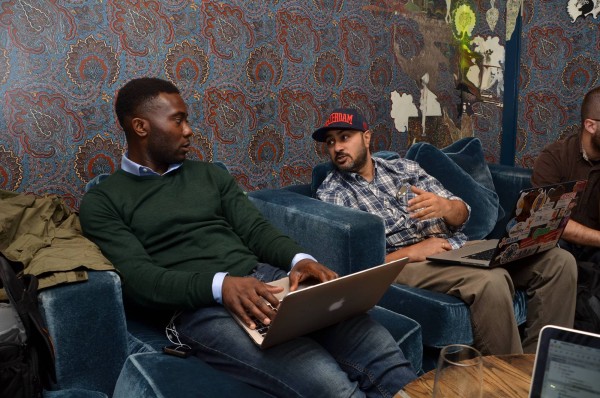 What's the best thing your business has allowed you to do?
It has to be that we help to even the playing field for small and emerging wine merchants. In a market which is highly skewed towards the bigger players we're helping to give a voice and exposure to excellent emerging brands.
Which workplace habit can you not stand?
Poor manners. I find it extremely frustrating when people fail to show courtesy or politeness when communicating with one another.
What advice would you give to people starting their own business?
To validate their business as early as possible – you don't want to spend too much time and resources on the wrong business model.
How do you switch off?
I read and run.
What's next for your company? What are your plans for the future?

We're growing at an exciting rate – we plan to scale to other European markets within the next 18 months and ultimately we hope to be in ten countries by the end of 2022.
If you would like to become part of our Tomorrow's Leaders series let us know on Twitter at @viking_chat