In last month's Tomorrow's Leaders article,
we chatted to Dave George from BIKMO
, who spoke about his growing cycle insurance business. This month, we chatted to Timothy Armoo who set up
Fanbytes
with his friend and business partner, Ambrose Cook. The pair set up a clever algorithm to monitor social media engagement, so that brands can engage with a millennial audience to create a social media buzz and generate a drive in product conversion.
What's your career/company story in a nutshell?
Fanbytes is a leading social video platform helpings brands such as Go Pro, Adidas, Disney and a ton of startups to engage with millennials through social video influencers! In just 14 months, we've grown to become the de facto influencer platform in the UK, helping brands navigate the changing landscape of millennial marketing. We're backed by some of the leading investors across the UK and the US, and have helped make books, movies, and mobile apps become some of the most talked about things through our video influencers.
What has been your proudest career moment, so far?
We secured Ronaldinho as a client which was pretty amazing. To work with someone who you've grown up watching and admiring, and who is one of the most successful football players in history, is a pretty amazing thing.
Describe your workspace. Are you tidy, or do you work in organised chaos?
Tidy, tidy, tidy. I tend to try and just have one or two things on my desk. My laptop and maybe a notebook somewhere next to me. I find that your environment often reflects your state of mind, so a clean environment means that your mind is typically more tidy too.
Tea or coffee?
Coffee – although I add in tons of milk and sugar so it's barely coffee at the end of the day. The ratio of actual coffee to milk is about 1 to 6. I don't like the taste of coffee, but more so what it does as a stimulant.
Which stationery item could you not live without?
My Notebook. It has all my to-do lists and everything in there.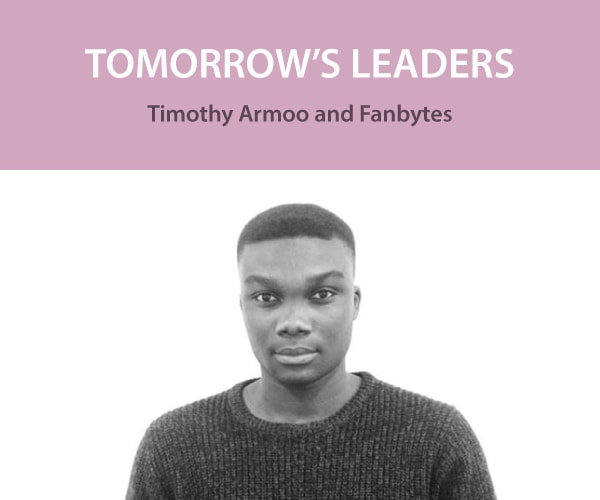 Who is your business idol, and why?
I don't have any real business idols per se. I do admire what Aaron Levie has done with Box in taking what is an archaic industry and bending it to how companies should work, that's very impressive. I've also been impressed by a guy called David Cancel who is a brilliant entrepreneur in the marketing world. His views on life are something I learn from quite a bit but I wouldn't say I look up to him.
What's the best thing your business has allowed you to do?
Create the company I want and, more so, create the world I want. I wake up each day and think, this is what should exist/happen in the world then just go and build it.
Which workplace habit can you not stand?
Long meetings – we don't have that in the company. I try to make our meetings very short. As a modern workplace, we think meetings are a great thing as they show productiveness, they actually show the converse.
What advice would you give to people starting their own business?
Obsessively learn. Everything you want to do has been done before and there are people in the world who have it written down in books. Read those, and do exactly what they did. More times than not, it works.
How do you switch off?
I hop on Quora!
What's next for Fanbytes?
Keep crushing it!