With around 150 million tons of clothing and footwear sold worldwide every year, it's no wonder that textiles make up a significant portion of the recyclable items making their way to landfill.
With the idea of setting up a sustainable business already in mind, Imperial Graduates Vivien Tang and Caroline Wood had a breakthrough moment after realising that an unloved dress from the back of Caroline's wardrobe had become a holiday must-have for Vivien.
Knowing there must be unworn clothes going to waste in so many closets, the friends set up Clotho to encourage others to recycle their unused clothes and shop sustainably for their new ones. Going from strength-to-strength, Clotho already has a growing customer base and won the Mayor of London's 2015 Low Carbon Entrepreneur Award. We caught up with Vivien to ask her more and find out how the chemistry graduate is finding life as an entrepreneur.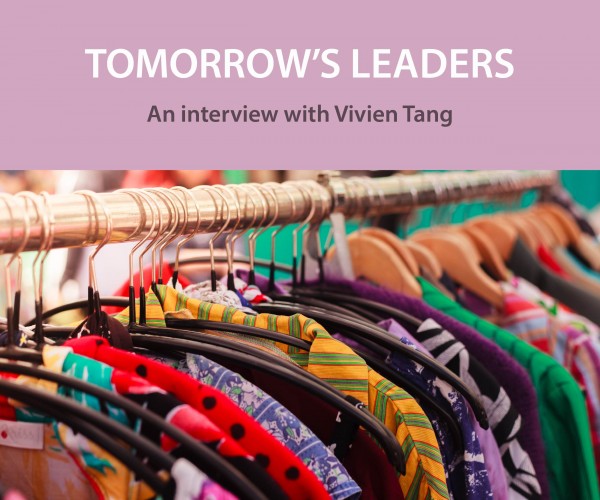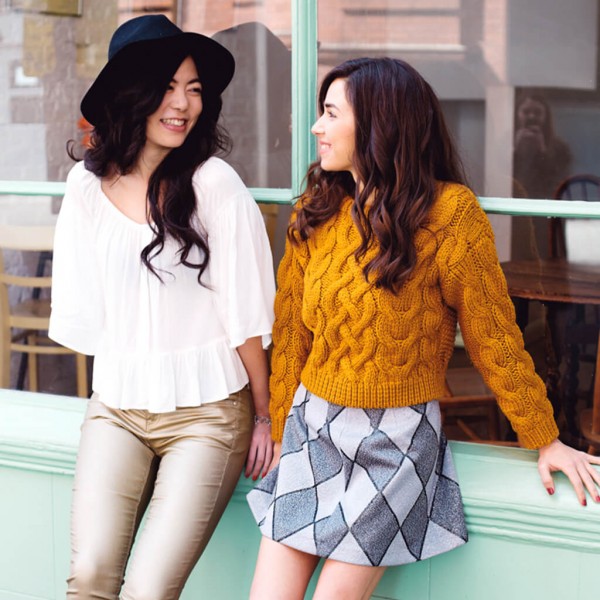 Could you give us a bit of background about yourself and Clotho?
Caroline (my co-founder) and I launched Clotho a year ago on the day of our graduation ceremony. We studied Chemistry at Imperial College together, deciding to shun 'normal jobs' after we finished to set up a sustainable business. Clotho in the early days was an online clothing exchange for young women in London. It's now evolved into the new destination for sustainable fashion.
We sell vintage, second hand and upcycled clothes in our online shop, where customers can send us unwanted clothing for additional discounts. This encourages them to shop in an eco-friendly manner from us, rather than returning to environmentally damaging fast fashion brands. We are also currently working with some young designers on creating our own range of sustainable clothing, made solely from upcycled clothing or deadstock fabric.
You met as chemistry lab partners, which is quite a jump away from fashion – but how would you say your university course helped you with setting up Clotho?
Yes, it has been quite a jump – I never imagined that I would be doing this! But coming straight from a chemistry degree has helped us with Clotho in many ways, and there are many parallels that can be drawn.
It's taught us to solve problems in a logical manner, and to persist until there is an answer. Studying chemistry requires a lot of data analysis, which is important when you're running your own business to constantly learn and improve based around your weekly metrics. A lot of self-teaching is required for scientific research too, which meant that jumping into unknown territory was not so daunting.
On top of that, the contacts you meet at university can be invaluable to you in future – for example, we were supported early on by Climate-KIC, who are located at our university. And of course most importantly, had we not studied chemistry then Caroline and I would have never met.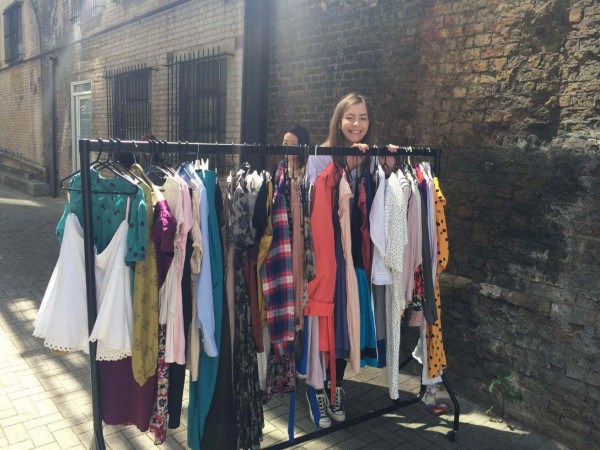 How important was it to you both that your business be based on sustainability?
Sustainability was the most important factor when we were brainstorming ideas for a business. It's something that we are both extremely passionate about, and it's at the core of our mission, values and brand.
What is an average working day like for you?
We honestly don't have an average working day yet. Caroline and I have roughly divided our roles into the areas where our strengths lie, but we're still a very young business with a small team, so day to day we all do whatever crops up.
Whether that's strategy planning
, organizing photoshoots, processing stock, meetings, fundraising, creating marketing content, sorting out our SEO – the list feels endless.
But our working days now take place at Clotho HQ, a kooky space in a converted railway tunnel where we run all our operations from.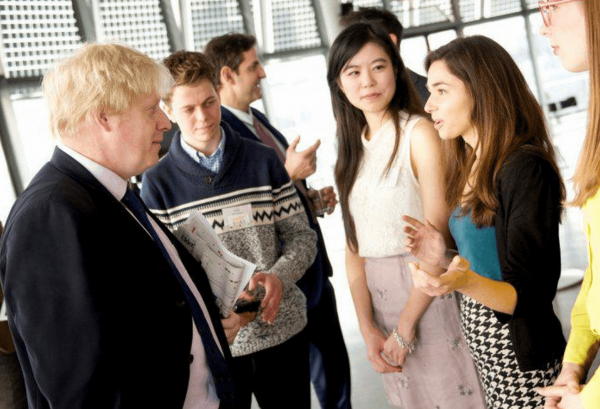 What would you say are the top three skills needed to be a successful entrepreneur?
Resilience – The ability to pick yourself up and try again when things are going terribly. Because things will go terribly, all the time. You need to be able to learn from your mistakes, and persist to build your vision.
Courage – You need to be brave and to be willing to try new things to constantly push your business forward. You also need to be able to follow your gut feeling because there will be lots of people on the way who will tell you that you're wrong. Don't listen to them.
Good interpersonal skills – Building a business requires a lot of forging relationships with the right people.
Want to get involved in Clotho's sustainable fashion movement? Head to the Clotho website. Got any tips for recycling and upcycling your wardrobe? Tell us @Viking_Chat.