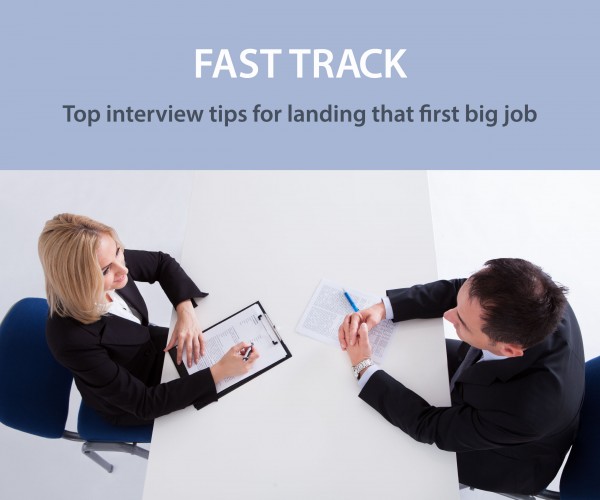 Last month we were looking at how to get the most out of your CV when applying for your first big job. To follow on from that, this month we'll cross our fingers and hope that you bagged an interview – and now need advice on how to ace it.It's important to bear a few things in mind when interviewing for jobs; there are a few dos and don'ts that it's worth remembering so you can make a good first impression and come across as a professional individual. Take a look at these pointers to make sure you have the best chance of nailing the big interview.
Be Prepared
Getting everything in order and making sure you're as ready as you can be for your interview is one of the most important things you can do, as it'll help all other areas fall into place. Arriving at the interview and realising you've forgotten something is not the best way to make a good impression and can set your nerves on edge. Instead, prepare well and feel safe in the knowledge that you've done all you can to go into the interview with your best foot forward.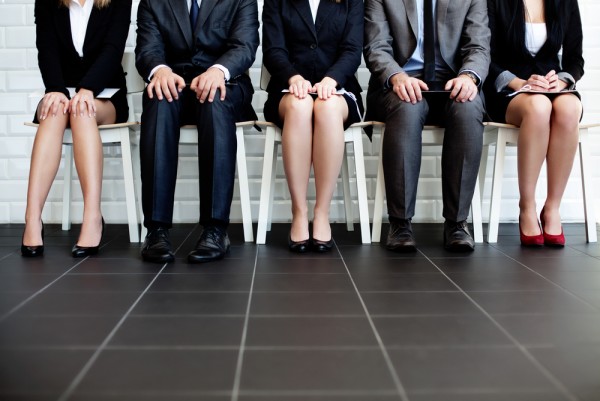 Get it ready
Make sure you've got everything you need ready before the day of the interview. The time before your interview should be spent feeling as relaxed as possible so you can focus on the questions you're likely to be asked and the questions you yourself would like to raise.
As a guide of the things you'll need to get ready before the interview, here's a short list:
-Your clothes (we'll discuss this later on in the article)
-A good pen (check it works!) and a notepad – bonus points if you have a folder
-A printout of your CV and cover sheet – as well as any documents and emails you've been sent.
-A portfolio of past work that you can use to demonstrate your abilities
-Some form of identification
A portfolio is not always entirely necessary – especially if this is your first career-based job – but can be a great opportunity for you to show off you skills. It doesn't have the be exactly related to the field you're applying to work in, either, as employers are often keen to hear about what you've done in the past in other areas as long as you can show that the work demonstrates a skill that relates to the job position.
Do your research
Doing thorough research on the company you're interviewing with is also of great importance. The interviewers are likely to ask you what you know about the company and its industry, so being able to speak confidently about them will put you in good stead and mark you out as committed and eager. Your research will likely raise questions that you'd like to ask the interviewers, which will further prove your interest.
Plan your journey
It's also best that you think about where the interview is and exactly how you're going to get there. Being on time is the first good impression you can give your interviewers without actually being in the interview, so it's important you know where you're going and how long it'll take to get there. Try to aim to get to the interview at least ten minutes early. It'll give you time to clear your mind and relax after the journey and focus on the interview itself.
Look the part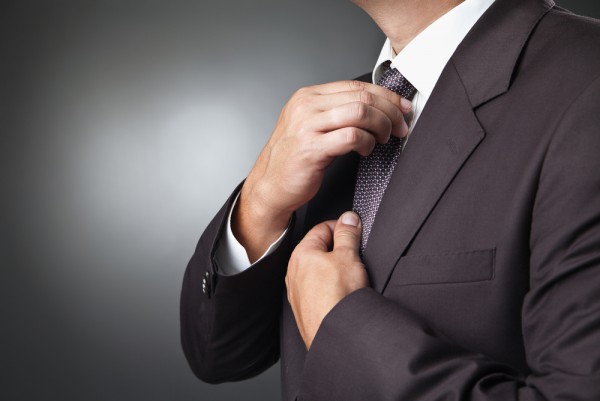 Despite the old saying "don't judge a book by its cover", interviews can be influenced by the effort you put into appearing well-presented. Some industries are moving away from formalwear in interviews but, if in doubt, you can't go wrong with smart business wear.
For men, that generally means a muted suit (charcoals and navys are a good area), well-polished shoes, a freshly pressed shirt and a smart tie (save your pig patterns for other occasions).
For women, that usually means a blouse (pressed – depending on the material) with smart trousers or a skirt or alternatively a tailored dress, worn with a smart jacket and sensible footwear.
Hold your head up
Feeling confident in an interview can be hard, especially if you're feeling nervous. However, there are a few things you can do (aside from being properly prepared!) that can help you feel more confident and, more importantly, appear more confident.
Holding your head up, smiling and making eye contact with your interviewers are all good ways of displaying confidence. These three actions are all tied in with human subconscious perceptions of empathy and are good at establishing a connection with your interviewer. You'll appear more confident and, better still, the more you do these things the more they can actually make you feel confident.
Taking some deep breathes before you enter the building and again before you go into the interview can have a calming effect if you find your nerves getting the better of you.
When you're in the interview, don't be afraid to take a few seconds to think carefully about your answer – a period of silence followed by a carefully considered response is much more impressive than a disjointed, waffling reply.
Enjoy yourself
A job interview is an important milestone and can have be the start of a new chapter in your life, so it's understandable that you might feel a bit nervous. However, interviewing is great experience and can go a long way to boosting your confidence, even if you don't end up being offered the position. The important thing to do is to remain positive and assess what you got out of the interview – you may have more insight into the industry or you might have a better understanding of different interview techniques.
All in all, remember to prepare as well as you can, do your research and create a lasting, professional impression. Good luck!
Fancy sharing your top interview tips? Or maybe you want to share a story of a great interview you had – let us know on the Viking twitter @Viking_Chat